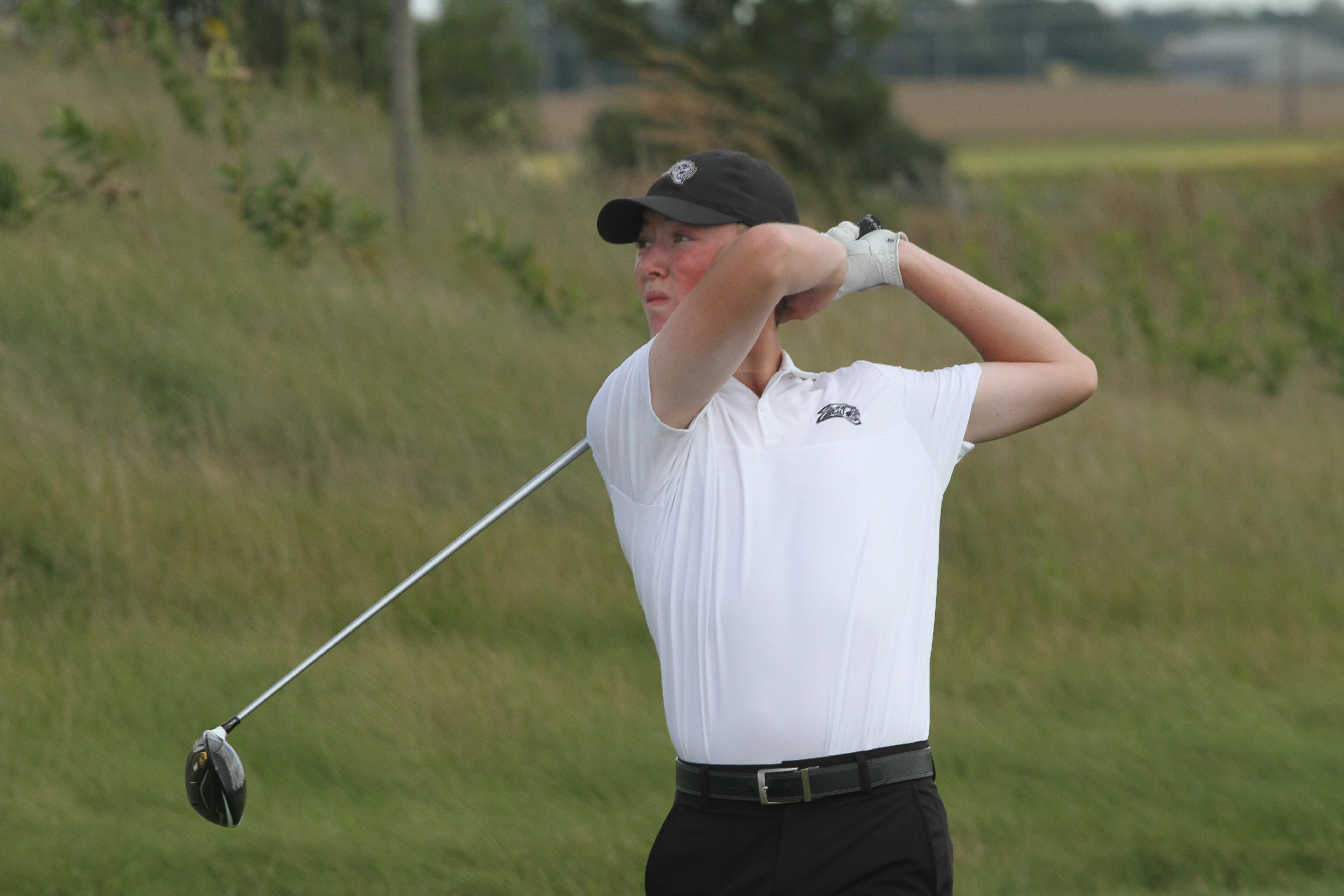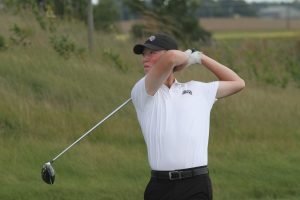 Wednesday's Southeast Polk Invitational boys' golf meet showed that both Ankeny and Ankeny Centennial have some more work to do to reach their ultimate goals.
The Jaguars placed fourth in the 10-team field with a score of 311. Valley won the meet at Copper Creek Golf Course with a 304, followed by Marshalltown with a 305 and Dowling Catholic with a 308.
"The boys played well in the conditions. It was really tough with the wind and rain at times," said Centennial coach Rick Fee. "We are starting to go in the right direction as far as having four scores in the 70s. We are getting that, but we need to get closer to par with those four scores. There were only seven strokes between us and the winner."
Ankeny, meanwhile, struggled to an eighth-place finish. The Hawks posted a 331 just two days after shooting a season-best 312 to win the Indianola Invitational.
"We definitely did not play our best, and I am not sure why," said Ankeny coach Mike Weddingfeld. "We played really well on Monday at Indianola, but (Wednesday) it just seems we went back to our old ways of having a lot of good holes and several bad holes. If you look at the cards, we had way too many double bogeys and thus no scores in the 70s."
J.D. Pollard of Marshalltown carded a 1-under-par 70 to earn medalist honors. Sam Jacobs of Valley was the runner-up with a 73.
Russell Rydin and Chris McAleer each shot a 77 to place ninth and 10th, respectively, for the Jaguars. McAleer made three birdies en route to a 1-over 36 on the front nine.
It was the second consecutive top-10 finish for Rydin. He carded a 73 on Monday to lead Centennial to a fourth-place finish in the Valley Classic at Willow Creek, where the Jaguars posted a season-best score of 298.
Centennial's Drake Ellgren took 16th on Wednesday with a 78. Eric Ossian fired a 79, Brian Kolpek had an 84, and Kaleb Faas finished with an 85.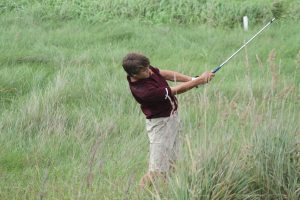 Ankeny's Hunter Johnson and Thomas Nygren each shot an 82. Nygren had a pair of birdies on the back nine.
Johnson had led the Hawks to the Indianola title on Monday. He fired a 75 at the Indianola Country Club to capture medalist honors.
Dylan Taylor carded an 83 on Wednesday, while Corbin Walker shot an 84. Ty Roghair had an 87, and Luke Parkinson added a 91.
"We have not had a lot of time to just practice as we have been playing so much so it will be nice to have (Thursday) to work on a few things before we play our make-up date on Friday (against Johnston) at Jester (Park) and then our make-up home invite on Monday and the conference meet on Tuesday," Weddingfeld said.