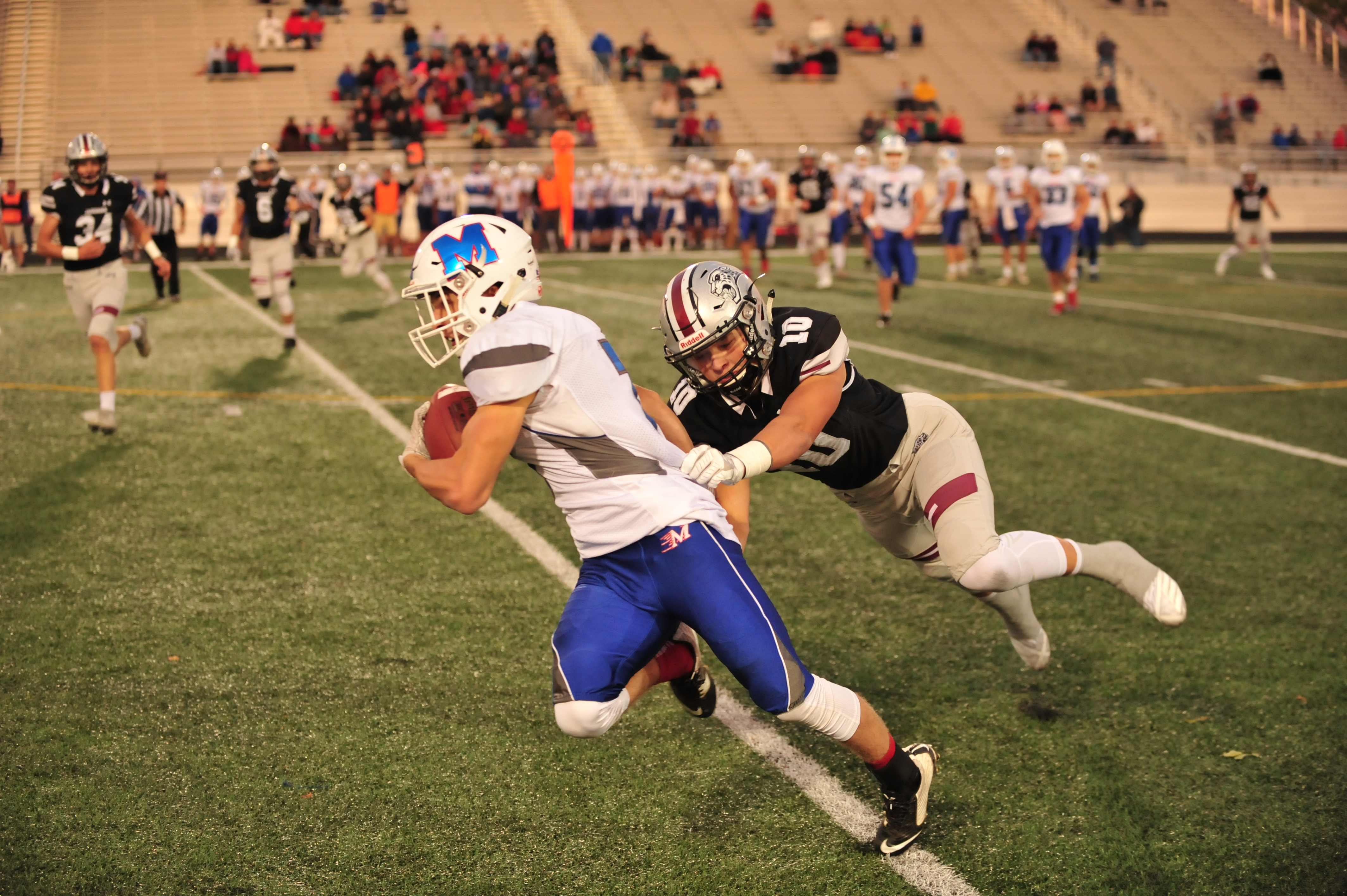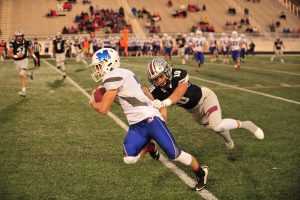 The Ankeny Centennial football team entered Friday's game against visiting Marshalltown as the No. 1 team in the Class 4A Ratings Percentage Index.
The Jaguars, who are third in the Des Moines Register's rankings, didn't do anything to hurt their RPI.
Centennial scored the last 42 points of the game and rolled to a 49-7 victory in its District 2 opener. The Jaguars are now 5-0 overall, while Marshalltown dropped to 3-2.
"We hit a lot of big plays, and we're happy for our kids," said Centennial co-head coach Ryan Pezzetti. "It was a great win for us."
Avery Gates rushed for 119 yards and two touchdowns on just four carries. Gabe Godwin ran 13 times for 116 yards and another score.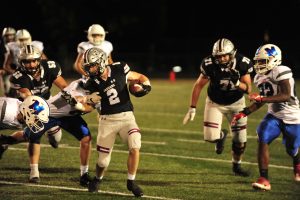 Quarterback Garret Severseike completed 4-of-7 passes for 96 yards and two touchdowns. His backup, Keaton Gray, ran for two more scores.
"We're blessed with three really good running backs, and Garret's really doing a nice job of running the offense," Pezzetti said. "We really think he's a nice throwing quarterback, but we just haven't had a lot of opportunities to do so. As we get farther into the season and into the playoffs, we know we're going to have to throw it some more. But we've got some good receivers too, and we're excited about where our offense is going."
Centennial's defensive unit also turned in another strong performance. The Jaguars limited Marshalltown to just 177 total yards.
After Centennial took an early 7-0 lead, the Bobcats answered with a long scoring drive that took more than 8 minutes off the clock.
"Marshalltown came ready to play," Pezzetti said. "The first 12 minutes, I think they controlled the ball for 11 of them. They really did a nice job offensively controlling the clock–they had some nice schemes and stressed us a little bit. But once we made some adjustments, our kids responded."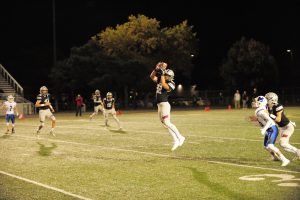 The Jaguars answered with a scoring drive of their own. Godwin's 1-yard touchdown run put Centennial ahead, 14-7, with 7:33 left until halftime.
On the Jaguars' next possession, Gates took a handoff around right end and dashed 87 yards to the end zone. It was the 10th touchdown of the season for Gates, who had earlier scored on a 3-yard run.
An interception by Kaden Bollwinkel set up Centennial's next touchdown, which came on a 47-yard pass from Severseike to Ben Breeding over the middle. Breeding had two catches for 61 yards.
"He's a great athlete and a three-year starter for us," Pezzetti said. "He's a big target, and he's got some good hands. I'm glad he's on our side."
In the third quarter, Severseike tossed another touchdown pass. This one went to Blake Murphy and covered 32 yards, giving the Jaguars a commanding 35-7 lead.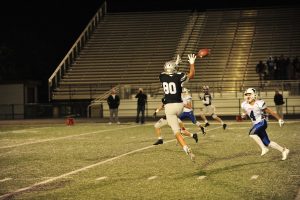 Gray later added scoring runs of 1 and 15 yards as Centennial posted its third win by 40 or more points. The Jaguars have now outscored their opponents by a 173-21 margin.
Centennial will host Southeast Polk in its Homecoming game on Friday. The Rams (1-4) are desperate for a victory after falling to No. 10 Fort Dodge, 22-21, on the game's final play Friday.
"After a big win last week (against Dowling Catholic) and coming into this one, we knew (Marshalltown) had a very nice team," Pezzetti said. "And now we look ahead to next week against Southeast Polk, who lost a heartbreaker, and it's just one week after another.
"With the new playoff format, it's a week-to-week situation. You have to take care of yourself first, and then move on to the next game," he added.