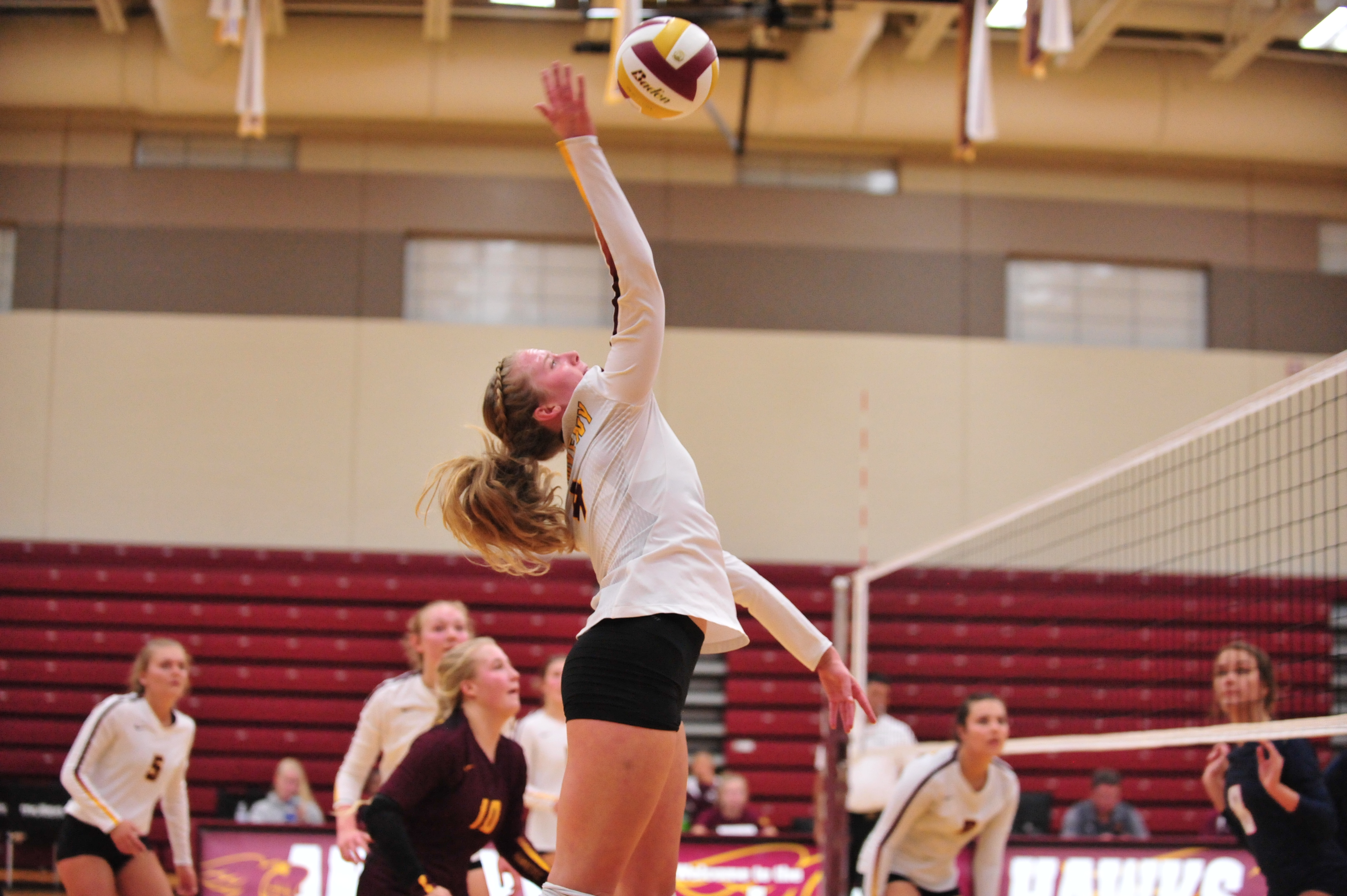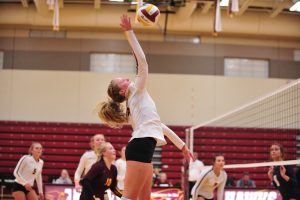 Senior outside hitter Taylor Richards has helped the Ankeny volleyball team to a 22-10 record and a No. 6 ranking in Class 5A. The Hawkettes won the Boone Invitational title on Saturday.
Prior to the tournament, Richards ranked second on the team with 163 kills, 180 digs and 20 aces. She had compiled a .203 hitting percentage.
Here is some inside info on Richards:
How is the season going thus far?
It is going great. I am enjoying every moment of it with the team. We are improving daily.
What has been the highlight for you?
My sister Kaitlyn and I wrote a song with her playing the ukulele teaching all of the players from freshmen to seniors how to ref a game. (Look for it on Twitter). It was a fun little talent show that coach (Joe Morton) encouraged us to do.
You went from being a role player last year to one of the team's top offensive threats this season. Did you expect to play such an important role for the squad?
At first, I didn't really know what to expect. All that was on my mind was to work hard and play the best I can to help the team. When I found out that I would get more playing time, I was super happy and the girls support me so much and the coaches believe in me. I am grateful to have another opportunity to play. In my opinion, all of our hitters are offensive threats.
Your team's setter, sophomore Phyona Schrader, has already committed to play for Notre Dame. How much confidence do you have in her when she sets the ball for you?
I have a lot of confidence in her. She makes fantastic plays whether she assists or attacks. Every time I get one of her sets, I try to make the best decision for that set because she works so hard to make it consistent and clean.
Three of your team's losses have come against No. 3 Valley, which is led by Nebraska recruit Madi Kubik, the state leader in kills. Is she the best player you've played against this season?
I would say she is. She is super athletic and talented, and I love watching her play. I have been on the receiving end of her swings, and it's intense and fun. She almost took me out at the Waukee tournament a week ago. Fortunately, I got out of the way! I have a lot of respect for her and her little sister (Hayden).
Your team will host Ankeny Centennial on Oct. 2 in what could be a showdown for the CIML Central Conference title. Have you had a chance to watch the Jaguars play?
Yes, my team watched them play at their home tournament at the beginning of the season.
What do you think will be the key to beating them?
I think the mentality of the team to earn every point will be super important. I also think awareness of the other side will be important, but our own side is the key. Every point will be a battle!
Goals for the rest of the season?
I want the team to end every game with pride. Whether we win or lose, I hope that we walk off thinking that we gave it our best. Getting to the state tournament is always a goal.
What would that mean to you to finish your high school career with a trip to the state tournament?
It would be the perfect ending to my high school career. Ever since sixth grade, I have loved seeing the players at state. I was also a reserve on the bench the last time Ankeny went to state in 2016. Watching the passion and intensity was super inspiring.
Plans for next year? Would you like to play volleyball somewhere?
I am still undecided about which college to go to, but I know I would love to play.
What are you going to study?
I am going to study elementary education and special education.