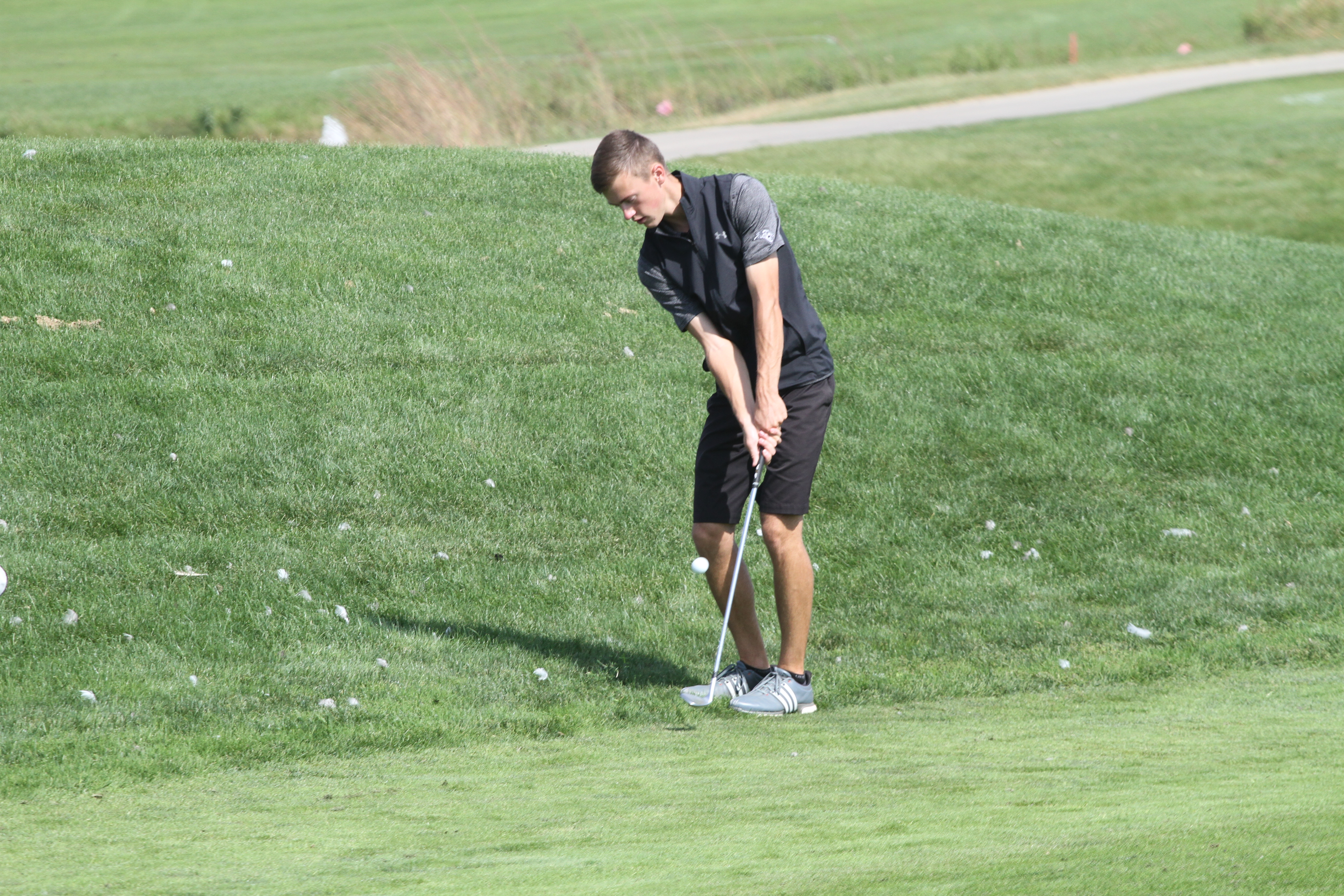 The Ankeny Centennial boys' golf team won't have to wait long to get another shot at knocking off Dowling Catholic.
The two squads met for the fourth time this season on Monday during the Ankeny Invitational at Otter Creek, where the fourth-ranked Maroons shot a 292 to capture the team title. No. 8 Centennial placed second in the 11-team field with a 298.
Dowling has won three of the four meetings against the Jaguars, including a one-stroke victory in a dual meet on Sept. 11 at Briarwood. Both squads will compete in the CIML Central Conference meet on Wednesday at The Legacy Golf Club in Norwalk.
"I like the chemistry the boys are starting to create," said Centennial coach Rick Fee. "We are playing as one and working together to achieve our goals."
Ankeny, meanwhile, placed seventh on its home course. The Hawks posted a 314 total.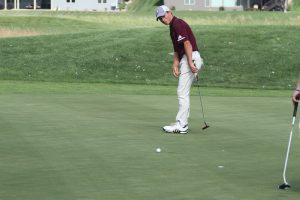 "I'm happy with how we played in that we came within two strokes of our season-best team score, but with the talented teams that we had to compete against we didn't finish as high as we had hoped," said Ankeny coach Mike Weddingfeld. "It was a great day weather-wise and the course was in great shape, and the scores showed it."
Connor Vanweelden of Ames shot a 4-under-par 67 to earn medalist honors. He edged runner-up Burke Pitz of Des Moines Roosevelt by one stroke.
Centennial's Russell Rydin was in contention for the lead throughout most of the day. He finished third with a 1-under 70.
"That's the best round I've ever had," Rydin said. "Everything was working except my chipping, which caused all my bogeys."
Chris McAleer took 10th for the Jaguars with a 74, Eric Ossian shot a 76, and Drake Ellgren had a 78. Kaleb Faas and Brian Kolpek each finished with an 82.
"I'm really proud of the boys," Fee said. "It's nice to see Rydin and Mac playing well, and we are learning to grind and finish our rounds."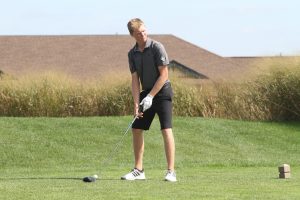 Ankeny's Hunter Johnson placed 14th with a 75. He made one birdie, but missed some other chances.
"I was a little disappointed I did not get more out of my round," Johnson said. "I hit the ball well, but my short game was off."
Thomas Nygren and Dylan Taylor each had a 79 for the Hawks. Corbin Walker and Ty Roghair each fired an 81, and Joey Newton added an 82.
"Hunter played a solid round, and so did Thomas and Dylan," Weddingfeld said. "Thomas played even better than his score showed as he had three different occasions where his ball hit a cart path and bounced out of bounds, so really he should have shot around 75 with Hunter. Hopefully, today gives us some momentum going into conference (Wednesday) and especially districts next Tuesday at Waveland where we will face several of the same teams again."
Johnson is optimistic that the best is yet to come for the Hawks.
"Our team is struggling to put six good rounds together, but we're close and I'm confident that we are going to play well," he said. "We are very young, and this is the type of experience we need."