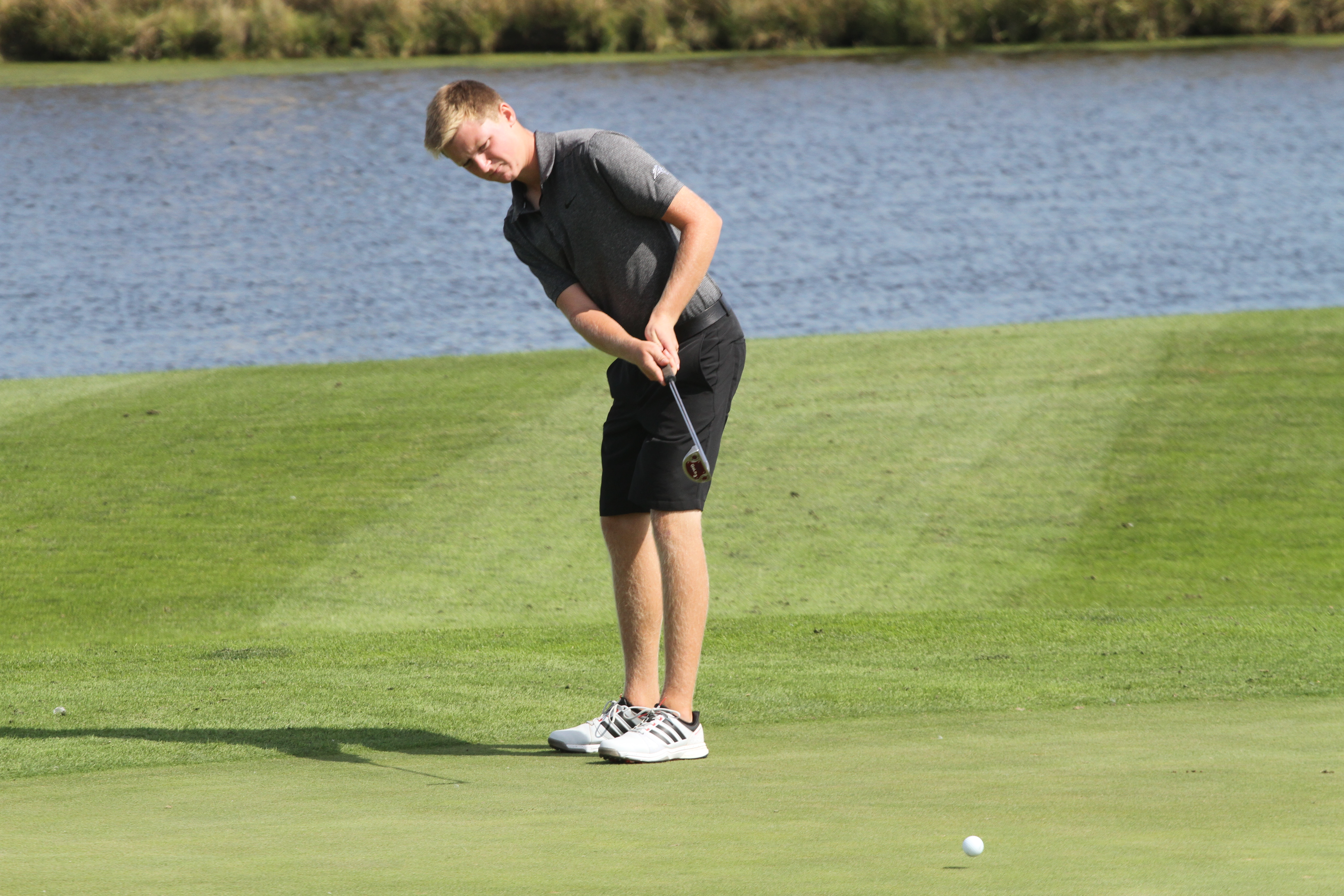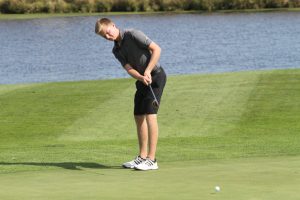 Senior Russell Rydin led the eighth-ranked Ankeny Centennial boys' golf team to a second-place finish in the Ankeny Invitational on Sept. 24 at Otter Creek. He carded a 1-under-par 70 to place third as an individual.
Rydin has posted Centennial's best score at seven of the 12 meets this season. He leads the Jaguars with a 38.98 average.
Here is some inside info on Rydin:
Congratulations on an outstanding season thus far. Have you been happy with the way you've played?
All in all, I'm very happy with how I've been playing.
You had your best round ever at the Ankeny Invitational, where you said all facets of your game were working except for your chipping, which resulted in some bogeys. If you had chipped better, what do you think you could have shot?
I believe a 68 was possible.
What is the toughest course you have played on this year?
Blue Top Ridge was the hardest course we have played so far this year, especially with the wind.
Your team will play in a Class 4A district meet on Tuesday at Waveland. Are you confident that your team can qualify for state?
I believe our team can qualify for state if we play how we have been playing all season. If we slip up and have an off day, it is going to take some luck to get in.
There are some other strong teams in your district, including Johnston, Dowling Catholic, Des Moines Roosevelt and Ankeny. What kind of team score do you think you'll need to qualify?
I believe 310 is the number we need to beat.
What is the key to posting a good score at Waveland?
The key is hitting the ball where the course allows you and not trying to take too much. The greens are small so my irons will also need to be on point Tuesday.
If your team advances, you'll then play in the state meet on Friday and Saturday at Brown Deer Golf Club in Coralville. Have you had a chance to check out the course?
Our team has played out on Brown Deer once this fall, and we thought it was generally easy with a lot of scoring holes.
Who do you think will be the team to beat for the state title?
I'm not sure, but Marshalltown and Valley are both very good this year.
Plans for next year? Would you like to play golf somewhere?
I plan on going to Iowa State to go into some sort of engineering, but if there is an offer from somewhere to play golf I will definitely consider it.
Did you watch Tiger Woods' victory at the Tour Championship? Now that the old Tiger appears to be back, do you think he'll win more major titles?
I certainly did watch Tiger last weekend, and I think he has a few more majors in his future.
Did you get to enjoy most of the Homecoming festivities? What was the highlight of the week?
I love the Homecoming game because the whole school shows up, and it was probably the highlight.