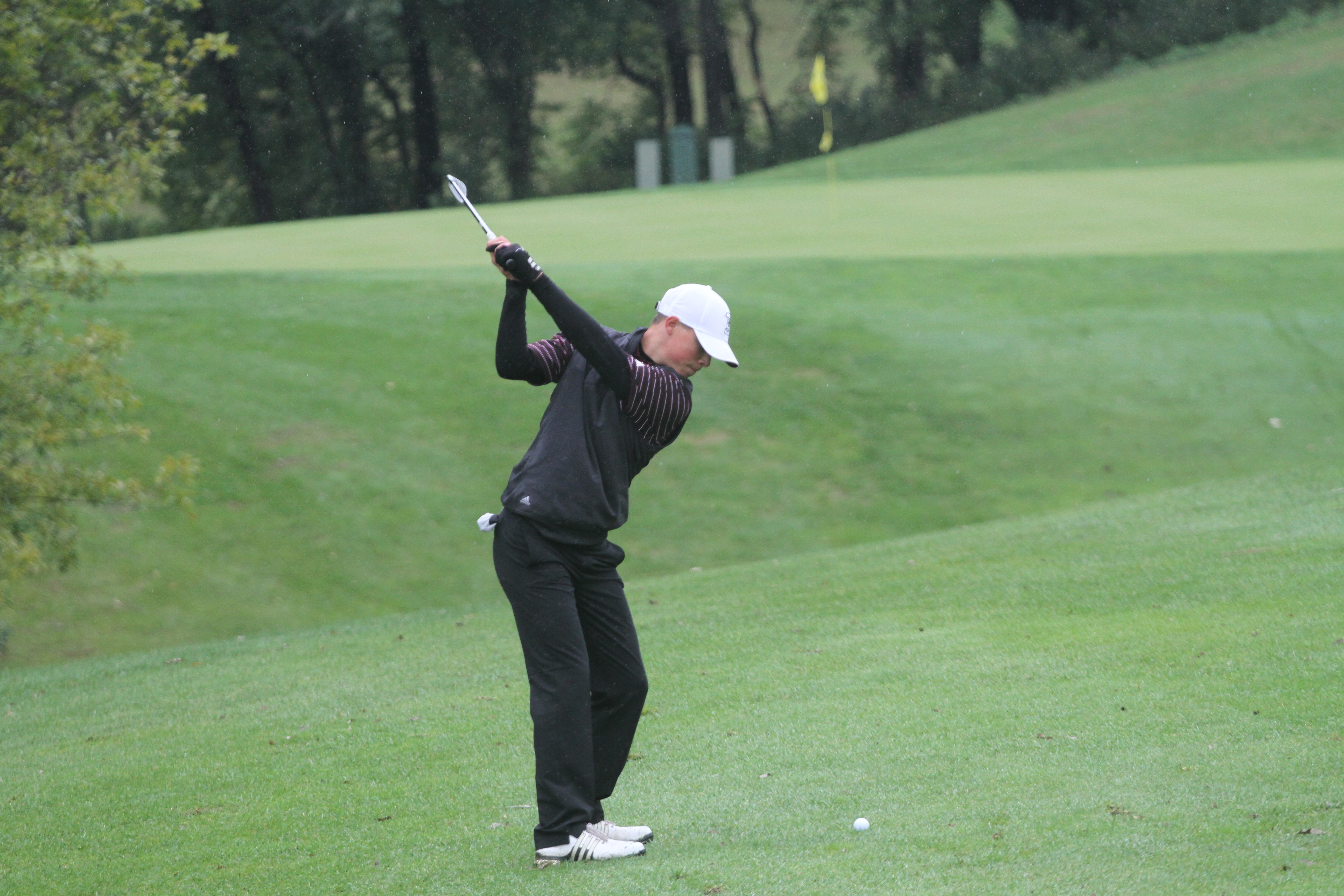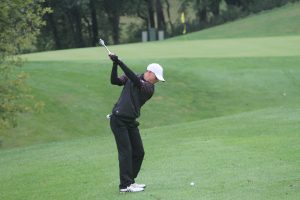 Ankeny sophomore Hunter Johnson wasn't ready to put his golf clubs away just yet.
Johnson carded a 72 in a Class 4A district meet on Tuesday at Waveland Golf Course to qualify for the state meet as an individual. The 36-hole state meet will be held on Friday and Saturday at Brown Deer Golf Club in Coralville.
"It feels really good," said Johnson. "I'm glad my hard work paid off this season."
Johnson led Ankeny to a fourth-place finish in the 13-team field. The Hawks posted a season-best score of 307, but only the top three teams advanced to state.
"We talked about it before the meet and said, 'Let's just go out and shoot the best score that we've shot and see what happens, and leave it in the hands of everybody else,'" said Ankeny coach Mike Weddingfeld. "We didn't quite do well enough, but 307 is the best we've shot all year by a lot and we just missed it getting in as a team."
Second-ranked Johnston shot a 289 to capture the district title. No. 5 Dowling Catholic was second with a 296, while Des Moines Roosevelt took third on its home course with a 300 and also qualified for state.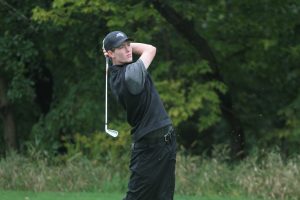 No. 8 Ankeny Centennial struggled to a sixth-place finish and failed to advance to state for only the second time in its six-year history. The Jaguars finished with a 318 total, one of their worst scores of the season.
Centennial had edged Dowling for second place at the CIML Central Conference meet last week.
"It definitely was a rough and disappointing day," said Centennial junior Drake Ellgren, who led the Jaguars with a 78. "I think the team had good thoughts going into the round and knew if we played well we had a good shot at qualifying. The team just struggled in the last half of the round."
Dowling's Jake Calhoun fired a 69 to earn medalist honors. Johnston's Nathan Petrak was the runner-up with a 70.
Johnson finished seventh on the leader board, which was good enough to punch his ticket to state.
"I thought anything 74 or under would be good," Johnson said. "After I posted the 72, I was hoping it would be enough. I was glad it was."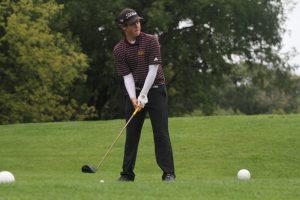 The course was wet and muddy following three consecutive days of rain. But Johnson was able to adapt to the conditions.
"You got a lot of mud on your golf balls, but it was good that you could pick it up and place it," Johnson said. "The course was playing pretty tough. They had the pins in tough places on the greens."
Johnson struck the ball well all day, putting himself in position to make several birdies. However, his putter let him down.
"He was struggling a little bit with his putter–at least in his eyes," Weddingfeld said. "He had a lot more opportunities than he capitalized on, but he got it going and made some putts that maybe he could have missed, but that's golf. Luckily, it worked out for him. He's worked hard–he's put in the hours this weekend–and he deserves to go (to state) as much as anybody."
Johnson settled into a groove after overcoming a case of nerves at the start of his round.
"I was kind of nervous to start and also over the weekend just because I really wanted to make it," he said. "But my dad and I got in a lot of good work over the weekend, so I felt like I was prepared."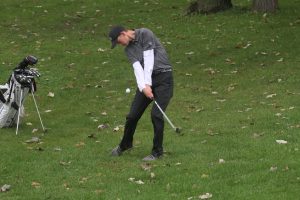 Ankeny's Thomas Nygren shot a 76. Ty Roghair carded a 77, Luke Parkinson and Corbin Walker each had an 82, and Dylan Taylor finished with an 85.
"We gave it our best, but just came up a little short," Weddingfeld said. "But you can't ask for much more out of those guys."
Chris McAleer shot a 79 for the Jaguars. Eric Ossian had an 80, Russell Rydin and Brian Kolpek each carded an 81, and Kaleb Faas added an 83.
"The course was playing tough in the wet conditions, and the greens were pretty slow," Ellgren said.
Johnson will now get ready to make his state-meet debut. He is already familiar with the Brown Deer course.
"I'm just going to prepare like it's another tournament," he said. "I played there this summer so I know the course. I'd like to shoot 75 or under, because my best score over there is 76. I just want to keep improving on that."