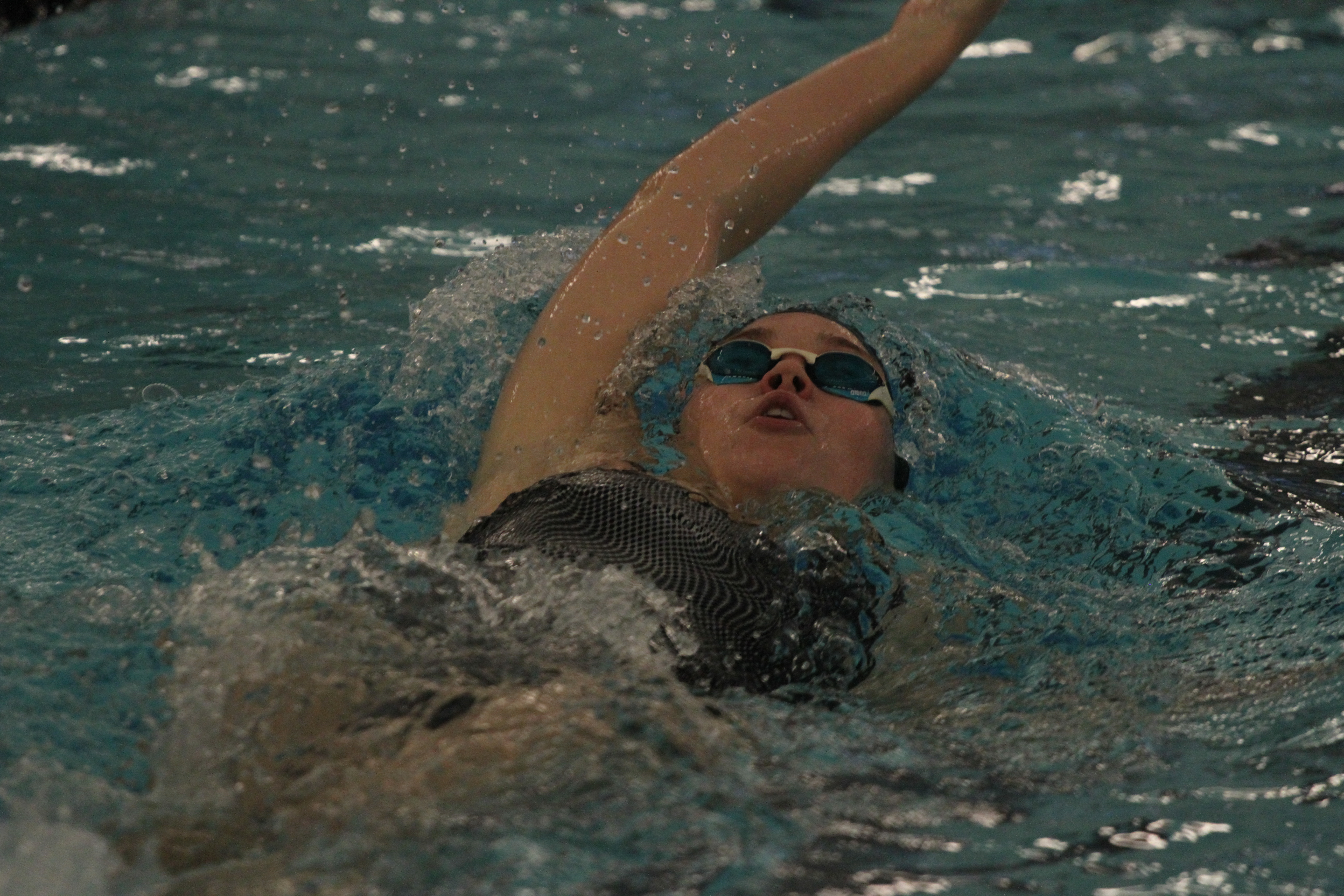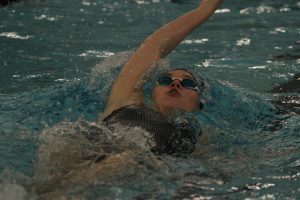 There continues to be a wide gap between the Ames girls' swimming team and the rest of the state.
The top-ranked Little Cyclones, who have won seven of the last eight state titles, cruised to a 135-51 victory over No. 3 Ankeny in a CIML Central Conference dual meet on Tuesday at Ames. The Hawkettes dropped to 0-2 in the conference and 4-2 overall.
Ames has already racked up a team power ranking of 4,490 points this season, nearly 400 more than No. 2 Dowling Catholic. Ankeny is a distant third with 3,780 points.
"We went into the meet knowing that Ames is loaded with talent with very few cracks, but we wanted to show them some races and focus on our performances," said Ankeny coach Michelle Stout. "Overall, as a team, I felt we accomplished that."
The Hawkettes were coming off a 118-68 loss to Dowling on Sept. 25. Ankeny senior Erin Doruska said the Little Cyclones are in a league of their own.
"The difference between Dowling and Ames was their depth," Doruska said. "Dowling, Ames and even Ankeny have very elite top-tier swimmers, but Ames has so much depth. That comes with having a dynasty of a program and about 80 girls on their team. Their depth created the ability for their third varsity and even their first junior varsity swimmers to be ahead of our second and third varsity swimmers. That is how Ames was able to win by such a large margin."
Doruska enjoyed a strong meet for Ankeny. She won the 200 freestyle in a time of 1:53.10, then later took second in the 100 butterfly in 58.80 seconds.
"Erin had an outstanding 200 freestyle, a full 4 seconds ahead of her time at this meet a year ago," Stout said. "She's been focused and driven this year and is elevating the entire team."
Jasmine Rumley provided the Hawkettes' only other victory. She captured the 100 freestyle in 51.59.
"Jasmine also swam on three relays and two of them (the 200 medley and the 200 freestyle) posted season-best times," Stout said. "She anchored both of those with incredibly fast times."
Ames won a close race in the 200 freestyle relay, posting a time of 1:37.10. The Ankeny team of Doruska, Mia Pearson, Madison Carleton and Rumley placed second in 1:37.86.
"Pearson is gaining sprinting confidence with each meet and has been able to contribute to our team," Stout said.
Rumley, Carleton and Doruska also swam on the Hawkettes' second-place 400 freestyle relay. They teamed up with Alexis Henning to post a time of 3:39.35.
Ames dominated the meet right from the start. The Little Cyclones easily won the medley relay, and they also got a second-place finish from their "B" unit, which edged Ankeny's "A" relay by .06 seconds.
Ames later swept the top three places in the 50 freestyle, 100 backstroke and 100 breaststroke. The Little Cyclones also went 1-2-3 in the diving event.
Amy Feddersen and Molly Winer each two won two individual events to lead Ames. Both seniors are headed to Missouri next year.
"We learned that because of our smaller size, we are a close-knit team which allows us to push each other more during practice and support each other always," Doruska said. "Being able to do that will help us move to that next level."
Ankeny will compete in the Southeast Polk Relays on Thursday, beginning at 5 p.m.