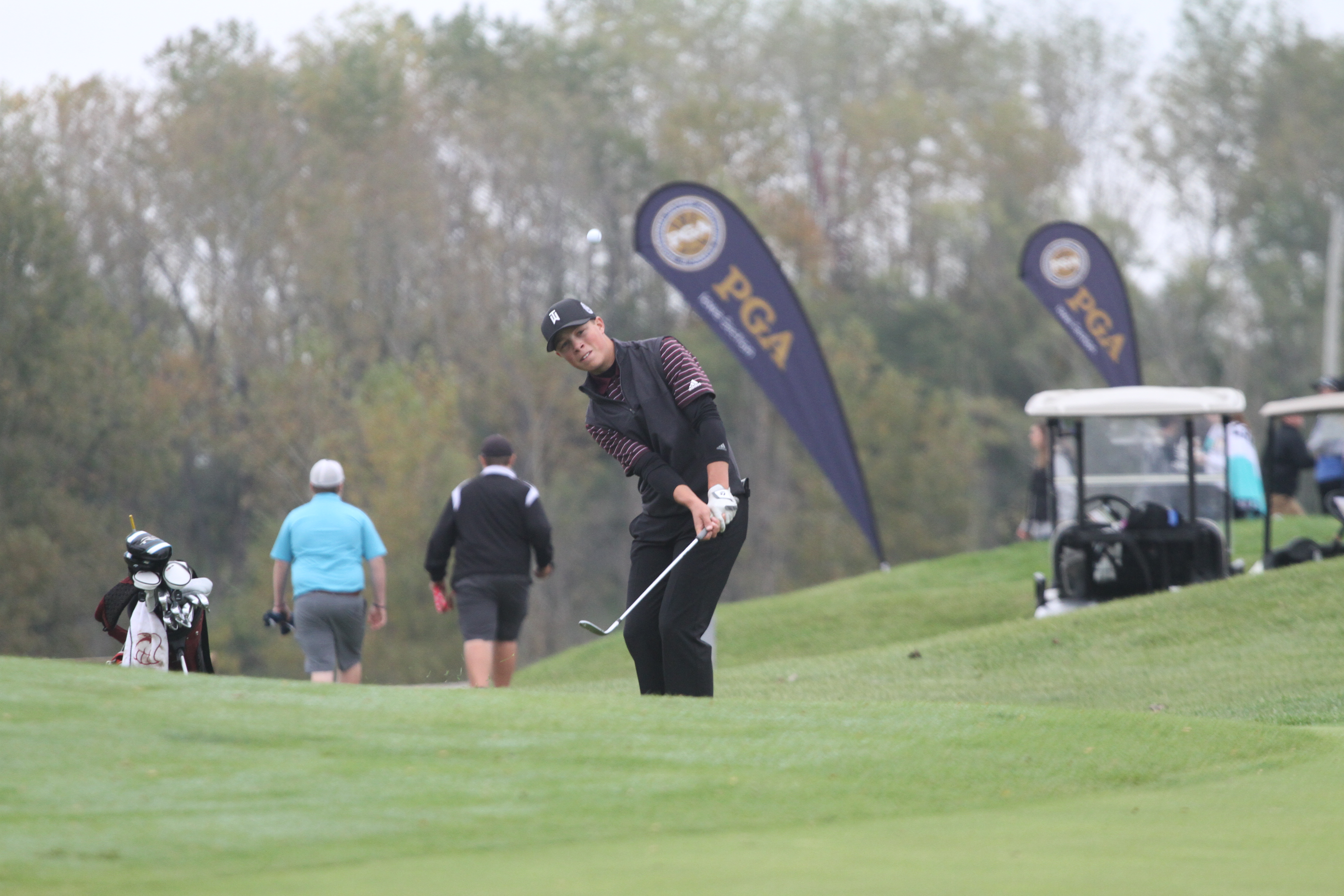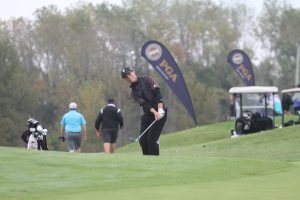 Ankeny's Hunter Johnson rebounded from a rough start to shoot a 5-over-par 76 in the opening round of the boys' Class 4A state golf meet on Friday at Brown Deer Golf Club in Coralville.
Johnson, a sophomore, is tied for 27th place in a field of 82 players heading into Saturday's final round, which is slated to begin at 9 a.m.
"Hunter played a great round except for two decisions where he made a triple (bogey) and a double (bogey), and those were just bad club selection and not really bad shots," said Ankeny coach Mike Weddingfeld. "He really battled and showed great poise and maturity in handling his round."
Johnson started his round on No. 11, where he opened with a bogey. He birdied No. 14 to get back to even, but then had a triple bogey on 15 and a double bogey on 18.
Johnson played his final 10 holes in even par. He had a bogey on No. 5, but then birdied the next hole.
Matthew Garside of Bettendorf shot a 6-under 65 to take the first-round lead. He holds a three-stroke advantage over Waukee's Griffin Parker.
Only six players finished with scores under par.