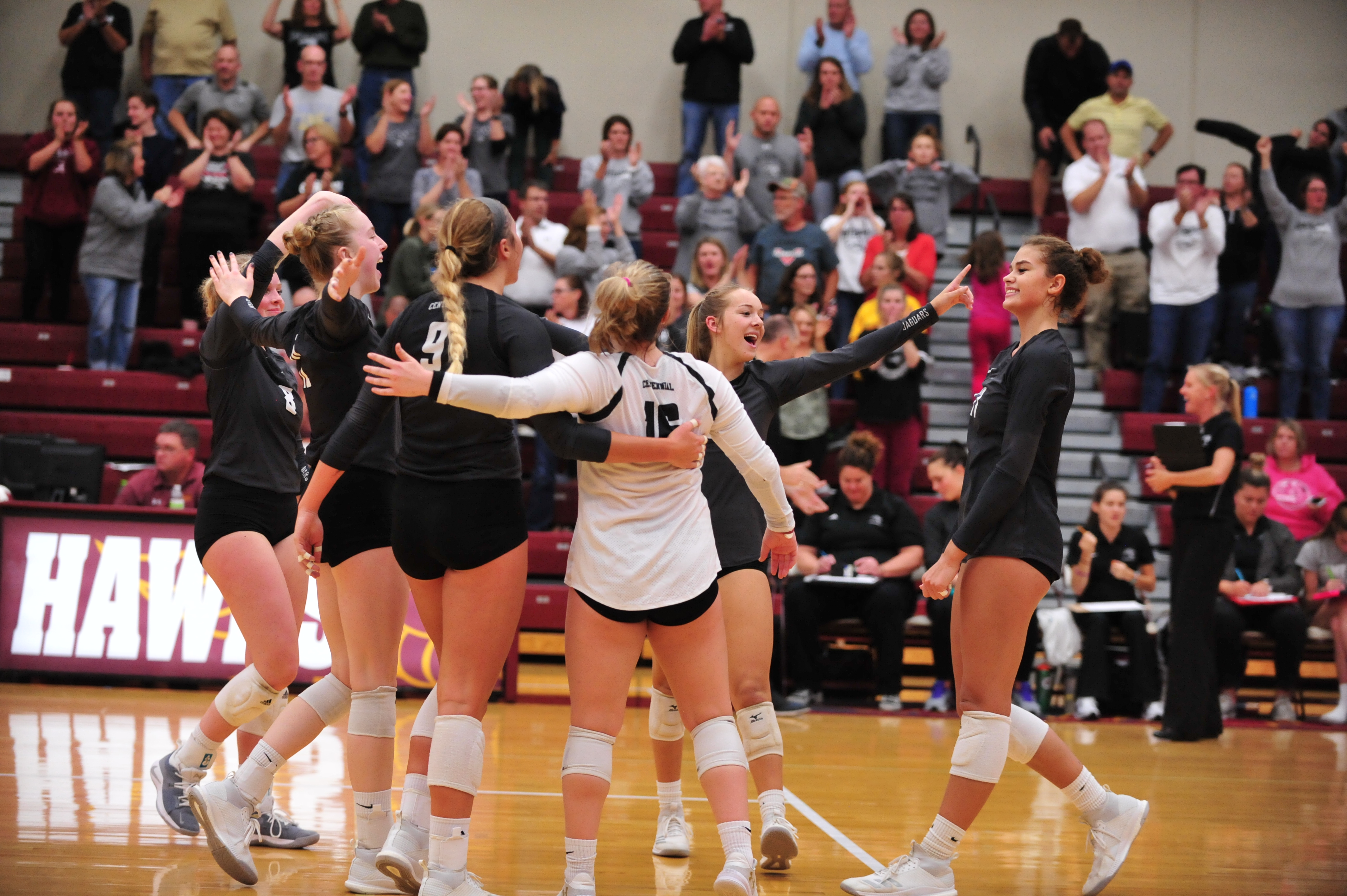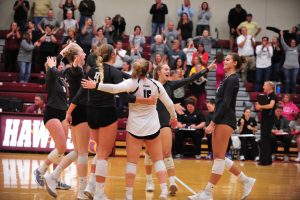 If the Ankeny Centennial volleyball team wants to win a fourth state title in five years, the Jaguars will have to take their game to a higher level.
On Saturday, they may have done just that.
Second-ranked Centennial went a perfect 6-0 on the day to capture the Westside Invitational title at Cedar Rapids Jefferson. The Jaguars posted a 25-16, 25-19 victory over No. 4 Jefferson in the championship match.
"We definitely reached a new level," said Centennial setter Riley Morgan. "We all knew something was missing from our team, and we found it. We played some of our best ball of the season, and we are excited to carry this energy and keep improving going into our last conference game and regionals."
Centennial (35-2) knocked off the host J-Hawks (29-5) for the second time this season. A month ago, the Jaguars outlasted Jefferson in three sets in the semifinals of the Metro Invitational at Southeast Polk.
Four of the J-Hawks' five losses have come to the top three teams in Class 5A–Cedar Falls, Centennial and Valley.
"I still think we can beat anyone on any given day if we come to play," Jefferson's Peyton Brokovich told the Cedar Rapids Gazette.
After Centennial won the first set, Jefferson battled to a 17-17 tie in the second set. But a kill and a block by Kenna Sauer ignited a three-point run by the Jaguars.
Jefferson then pulled to within 21-19 before Centennial scored the next four points to close out the match.
"It was a huge day for the Jags," said Centennial coach Jessica Rinehart. "We faced tough competition all day, and against Jefferson I think we finally reached a level that we knew was inside of us. We were firing on all cylinders, playing great D(efense), blocking and just playing all out. The girls knew it was a big match for holding our seed for state, and they used the pressure to their advantage."
Centennial swept all three of its opponents during pool play. The Jaguars defeated Cedar Rapids Washington (21-7, 21-7), Class 3A No. 8 West Liberty (21-13, 21-14) and Class 4A No. 9 West Delaware (21-18, 21-16).
In the quarterfinals, Centennial posted a 25-14, 25-15 victory over Mount Vernon, the No. 12 team in Class 3A. The Jaguars then rolled past No. 7 Dowling Catholic, 25-13, 25-21, to advance to the finals.
It was Centennial's second win over the Maroons this season.
"There are not enough words to say how proud I am of our whole team," Rinehart said. "All 14 players have been working their tails off in practice and pushing each other so we're as prepared as possible for moments like (Saturday)."
Centennial has won 30 of its last 31 matches since losing to Cedar Falls in the finals of the Centennial Invitational on Aug. 25. The Jaguars will play at No. 9 Urbandale on Tuesday.
A victory over the J-Hawks would wrap up the outright CIML Central Conference title.
"Our passing Saturday was spot on, especially against Jefferson, which helped me to spread the offense out for our hitters to terminate the ball," Morgan said. "We are looking forward to getting back into the gym to make our game even better."