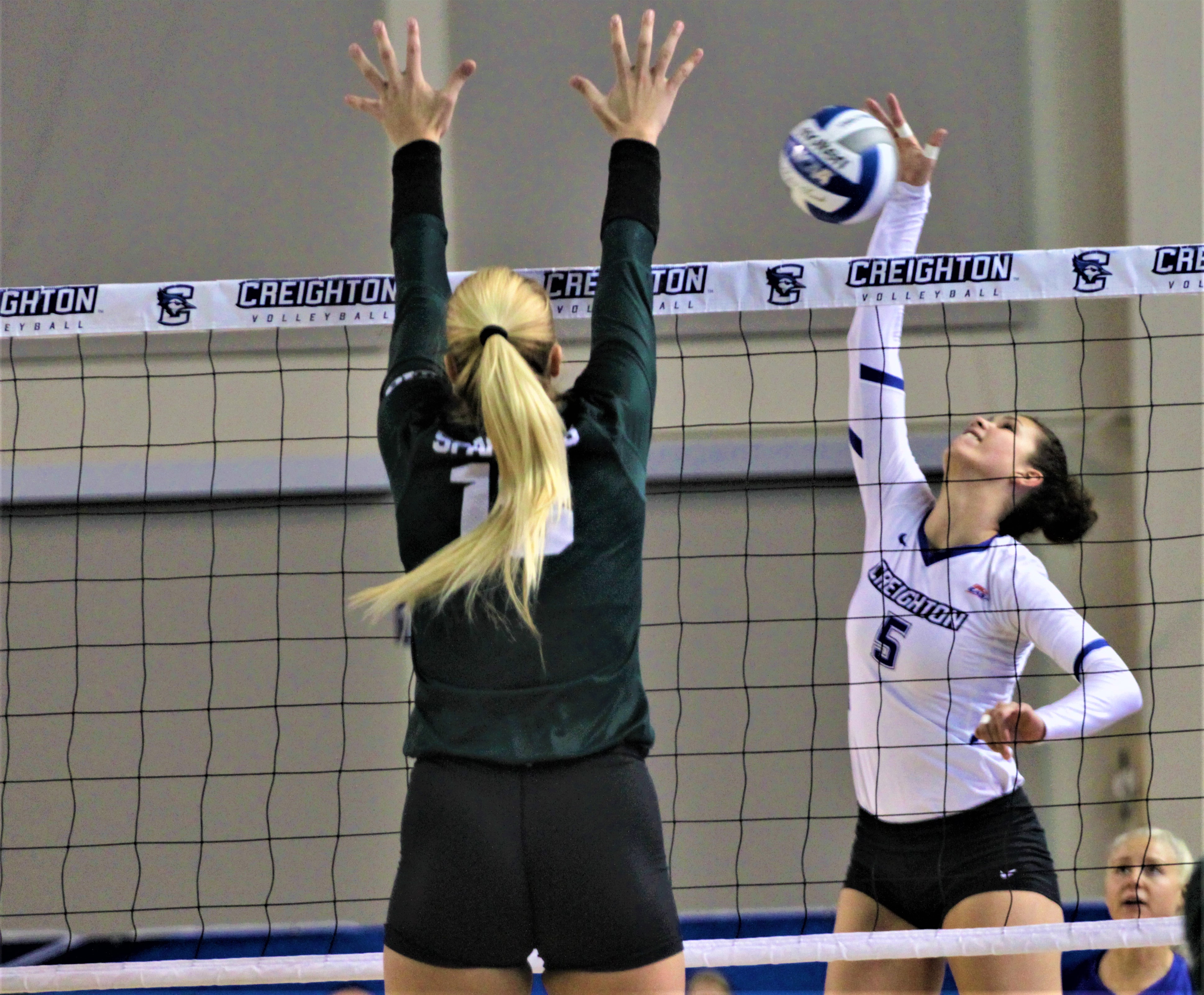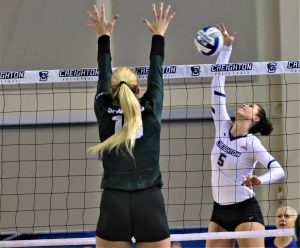 Jaali Winters set another Creighton volleyball record during the 10th-ranked Bluejays' sweep over St. John's on Sunday in Omaha.
The former Ankeny Centennial star became Creighton's all-time kills leader midway through the second set. She broke Leah Ratzlaff's previous mark of 1,622 kills on an attack off an assist from longtime friend and teammate Megan Ballenger.
"It was exciting," said Winters, who had a match-high 16 kills and now has 1,633 in her career. "I definitely noticed it when everyone kept cheering. Then they called a timeout and kind of let me have a little moment, so thank you to Creighton for making it so special for me. It's just been an awesome day."
Winters hit a season-best .441 for the match as Creighton improved to 6-0 in the Big East and 14-4 overall. She had four kills in the first set, five in the second and seven more in the third.
It's the 78th different school record in Winters' career.
"It's pretty incredible," Creighton coach Kirsten Bernthal Booth said of Winters' accomplishment. "That record stood for a long time. We actually made a video (Saturday) and sent it to Leah Ratzlaff and I said, 'Leah, this person is probably going to break your record (Sunday),' so that was kind of fun. I'm just real proud of (Jaali). She's a great young woman who has worked hard every day in the gym to be the best player and person she can be, and it's exciting for her and for the team."