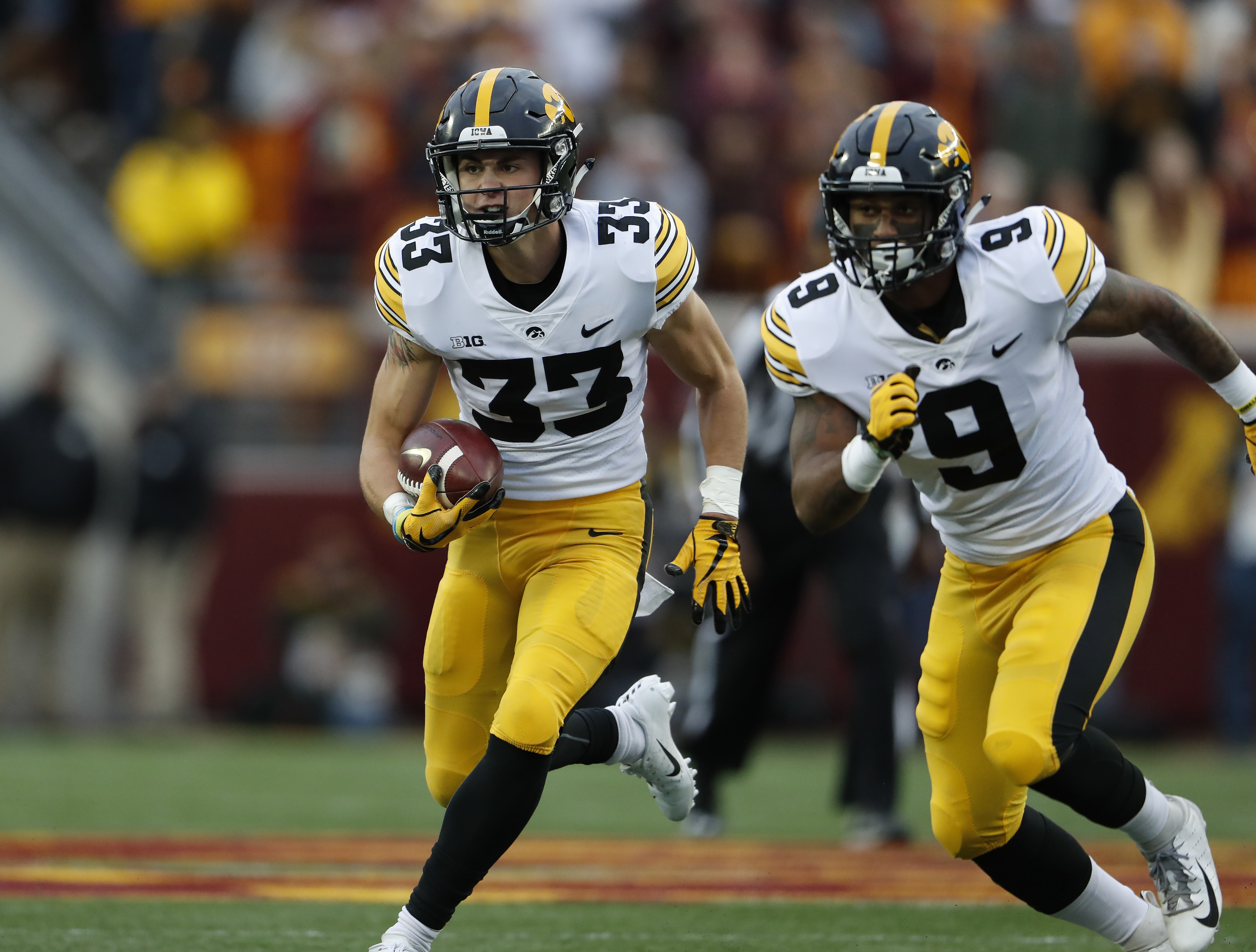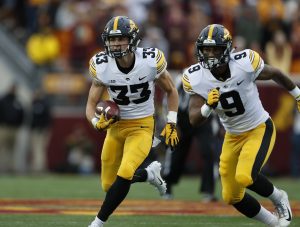 If Riley Moss was nervous about making his first start for the Iowa football team, he didn't show it.
"Riley is kind of a guy who is pretty loose in a way," teammate Jake Gervase said after Moss intercepted two passes in the Hawkeyes' 48-31 victory at Minnesota on Saturday. "He is confident in his abilities and he is kind of a goofy kid. He was ready to go and prepared and I couldn't sense any nerves; he went out and played well."
Moss, a defensive back, was named the Big Ten Conference Freshman of the Week on Monday. He had four solo tackles and one assist to go with his two interceptions on Saturday.
Moss made his first career pick in the end zone late in the first half. His second interception and 36-yard return set up a field goal in the fourth quarter that extended the Hawkeyes' lead to 41-24.
As a true freshman, Moss was not allowed to speak to the media afterwards. But he told a representative from the school's Athletics Communications office that his confidence grew after a rough start.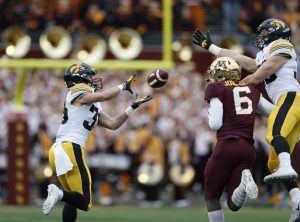 "You get to know a player's speed on the other side of the ball. You also get to know the quarterback and his intentions," Moss said. "Once you start getting the speed of the game down, you get confident and play faster."
Moss, a former Ankeny Centennial star, had played primarily on special teams in Iowa's first four games. He made his first start at right cornerback while Julius Brents, another true freshman, started at left cornerback because of injuries to Michael Ojemudia and Matt Hankins.
It marked the first time since 2000 that the Hawkeyes started two freshmen in the secondary.
"I think I earned some trust with the defense, you know, next guys in," Moss said. "Eventually OJ and Matt may come back. It will work out well to be able to have twos (second unit) go in and play just as well as starters."
The Hawkeyes (4-1) travel to Indiana (4-2) on Saturday. The game will be televised by ESPN2 at 11 a.m.