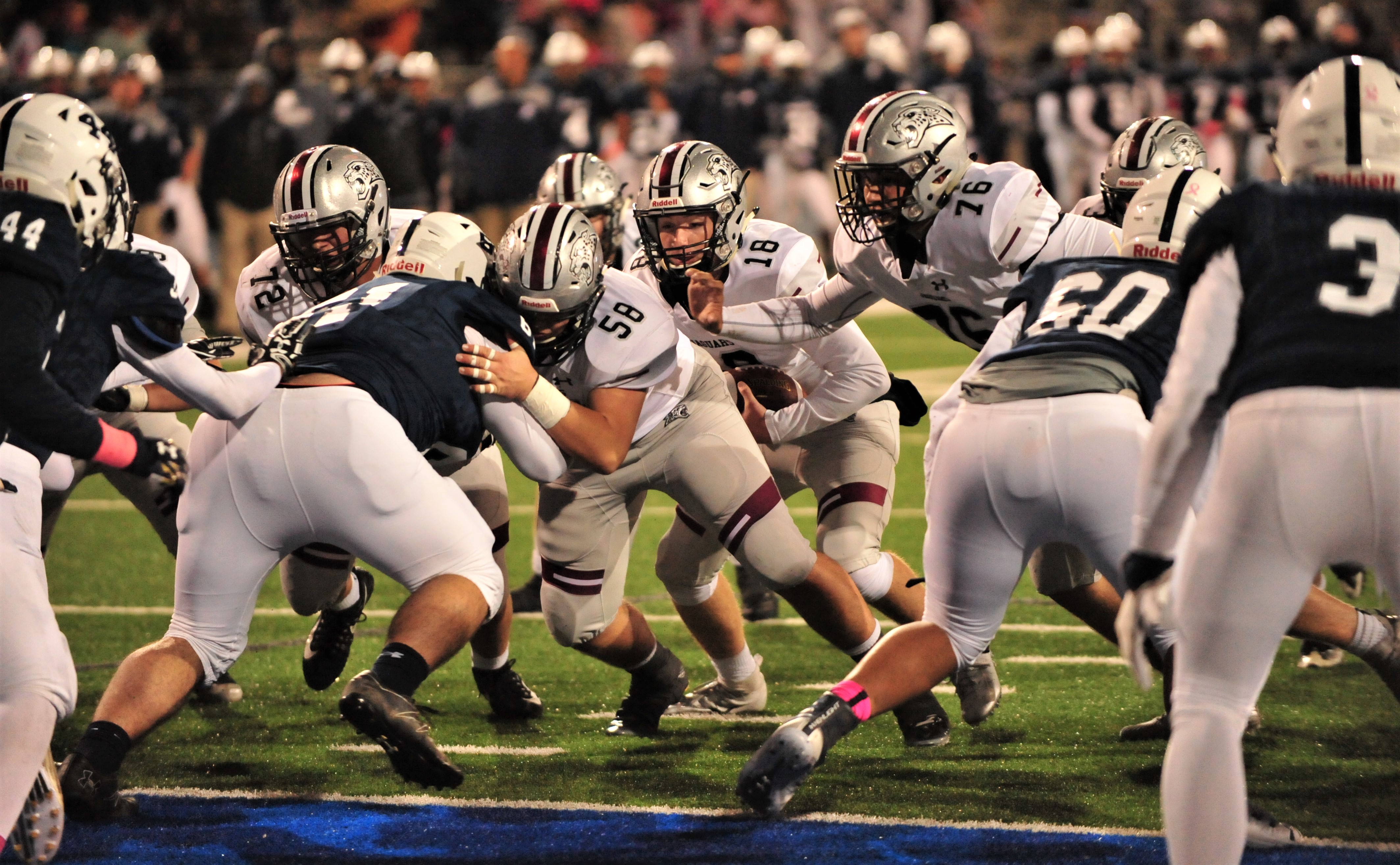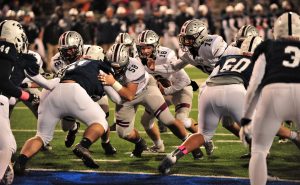 A year ago, the Des Moines Roosevelt football team battled Ankeny Centennial into the fourth quarter before dropping a 13-6 decision to the Jaguars.
Friday's rematch at Drake Stadium wasn't nearly as close.
The third-ranked Jaguars built a 42-0 halftime lead and rolled to a 56-6 victory to move one step closer to a perfect regular season.
"(Roosevelt) had a real nice team last year and they were well coached, and a lot of those same coaches are still on the staff," said Centennial co-head coach Ryan Pezzetti. "We obviously reminded our kids what happened a year ago. We didn't want to have that happen again, and I just couldn't be happier for our kids being where we're at going into the last game of the season."
Centennial improved to 4-0 in Class 4A District 2 and 8-0 overall. The Roughriders' records dropped to 2-2 and 3-5.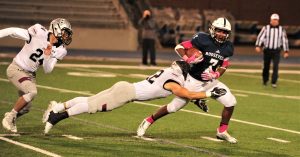 The Jaguars, who entered this week as the No. 1 team in the Iowa High School Athletic Association's RPI rankings, only have to beat Sioux City West (2-6) on Friday to wrap up the district title and a likely No. 1 seed in the Class 4A playoffs.
"There's still a little bit of gray area about how the matchups will be determined," Pezzetti said. "But the way I understand it, the seven district champs will be seeded 1 through 7. So if we can hold the No. 1 spot, we would play the No. 16 seed. It's possible that we could play Southeast Polk again, and I think Ankeny will get in if they beat Sioux City East. We could also get Ankeny again if the association decides that it doesn't want to have intra-district matchups.
"But right now, it's all just speculation. Until we go through this process the first time, I don't think anybody knows for sure how it's going to turn out," he added.
Centennial dominated Friday's contest from the start, outgaining the Roughriders by a 426-132 margin. Running back Avery Gates led the way, racking up 193 total yards and three touchdowns by halftime.
Gates did not play in the second half after rushing for 142 yards on 10 carries in the first two quarters. He has now rushed for 971 yards on the season.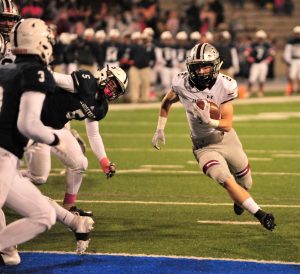 "He just finds a way," Pezzetti said of Gates. "I was told (Friday) that he was averaging 13 yards a carry, and he didn't hurt that average at all. We're just fortunate that we have some other backs who complement him really well, and we couldn't be happier with the way Garret (Severseike) has played at quarterback."
Severseike ran for a touchdown and passed to Gates for another one. He combined with backup Keaton Gray to complete 9-of-13 passes for 117 yards.
Roosevelt, meanwhile, was kept out of the end zone until late in the fourth quarter. The Roughriders finally scored against Centennial's reserves with about 2 minutes remaining.
The lopsided game came one week after the Jaguars survived a 49-44 slugfest at No. 10 Fort Dodge.
"We really came ready to play," Pezzetti said. "After last week, having a tough game, we knew this could potentially be equally as tough. We had a great week of practice, and we executed well offensively and defensively. We got after them a little bit and came out on top."