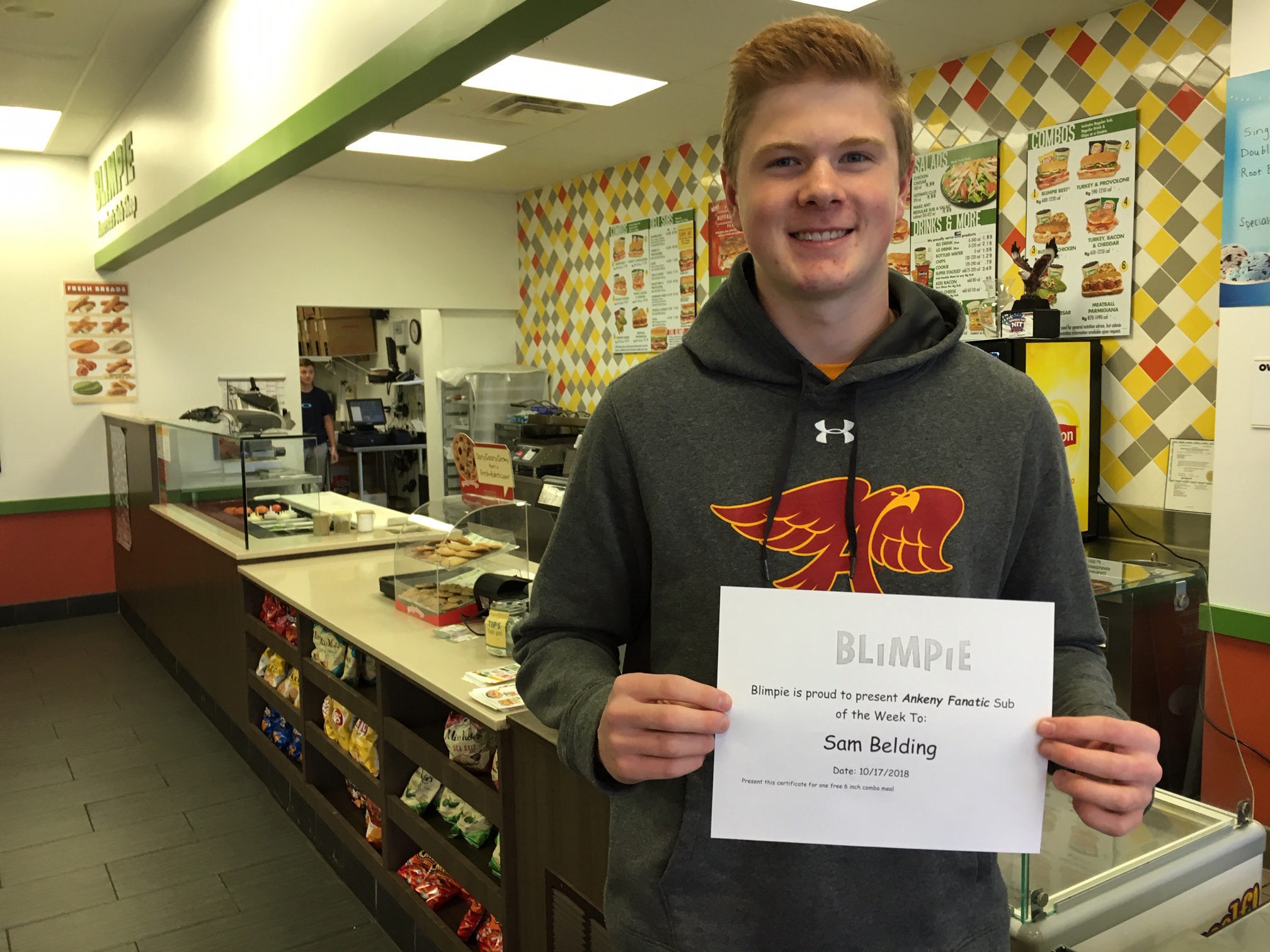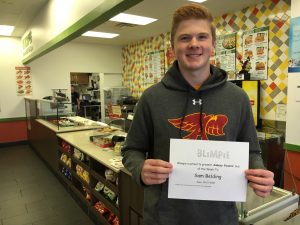 Sam Belding of the Ankeny football team is the Ankeny Fanatic Sub of the Week sponsored by Blimpie.
Belding, a junior tight end and offensive lineman, has helped Ankeny to a 4-4 record, including a 3-1 mark in Class 4A District 1. The Hawks have won their last three games to keep their playoff hopes alive.
Ankeny will close out the regular season on Friday at Sioux City East.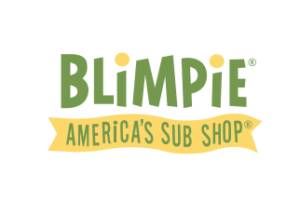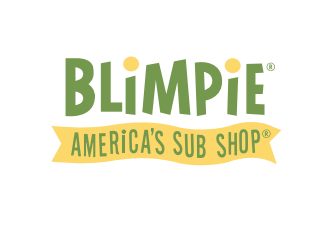 https://www.blimpie.com/locator/index.php?brand=b&store=12219