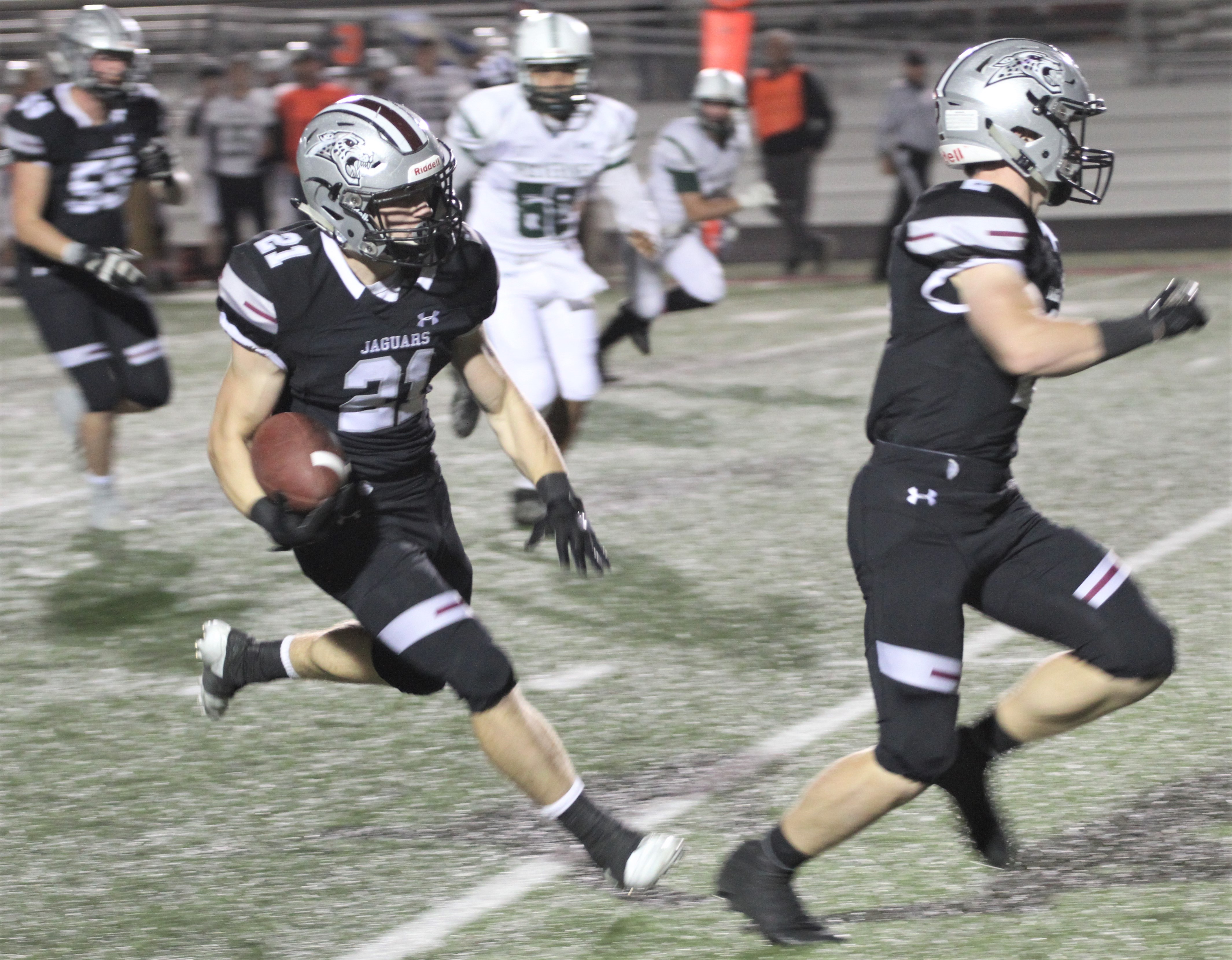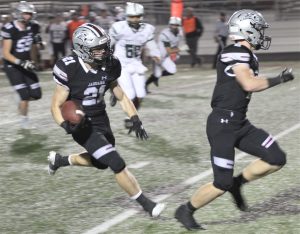 There wasn't much drama on Friday night at Ankeny Stadium.
The third-ranked Ankeny Centennial football team built a 33-0 lead early in the second quarter and went on to defeat Sioux City West, 61-0, in its regular-season finale.
The Jaguars wrapped up the Class 4A District 2 title and also secured the No. 1 seed for the upcoming playoffs while keeping their overall record unblemished at 9-0. It's the first undefeated regular season in school history.
"Our kids really ended the season on a good note," said Centennial co-head coach Ryan Pezzetti. "It was nice to see every one of our senior running backs score a touchdown, which wasn't the plan by any means. But it was nice on Senior Night to see those kids participate and do some good things."
Tyler Cahill got the rout started with a 27-yard touchdown run less than 3 minutes into the game. It was his only carry of the night.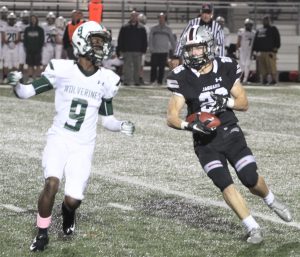 After Gabe Godwin scored on a 1-yard run on Centennial's next possession, Avery Gates followed with a 45-yard scamper to the end zone to make it 20-0 with 4 minutes 32 seconds left in the first quarter.
An interception by Scott Doup set up the Jaguars' next touchdown. On the opening play of the second quarter, Gates broke loose and dashed 72 yards for his 19th touchdown of the season.
Gates rushed for 119 yards on just three carries. He surpassed the 1,000-yard mark for the season.
Centennial defensive back Cory Prange picked off a tipped pass and returned it 30 yards for another score with 10:11 left until halftime. The Jaguars held Sioux City West (2-7) to just 125 total yards.
Garret Severseike threw a 12-yard touchdown pass to Karter Kester before Zach Mills scored on a 4-yard run with 20 seconds remaining, giving Centennial a 47-0 lead at halftime.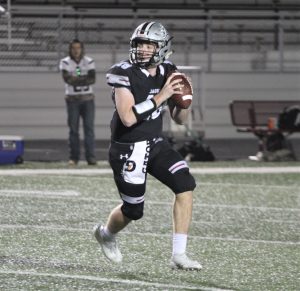 The Jaguars outscored their last two opponents, 117-6, after posting a 49-44 victory at Fort Dodge on Oct. 5. Pezzetti said that the last two games allowed his team to get healthy for the postseason.
"We were so beat up physically after the middle part of the season that I think it was a plus for us," he said. "Everybody was back for this game except for (Kyle) Gustafson, and we will not get him back. It's time now to try to make a run at the (state title)."
The Jaguars will host a rematch against Southeast Polk (4-5) in the opening round of the playoffs on Friday. The Rams qualified for the postseason by winning their last three games after losing to Centennial, 31-10, on Sept. 28.
Pezzetti said the pairings came out like he expected.
"We thought after Davenport North got beat, we were pretty confident (our opponent) was going to be Southeast Polk or Ankeny," he said.