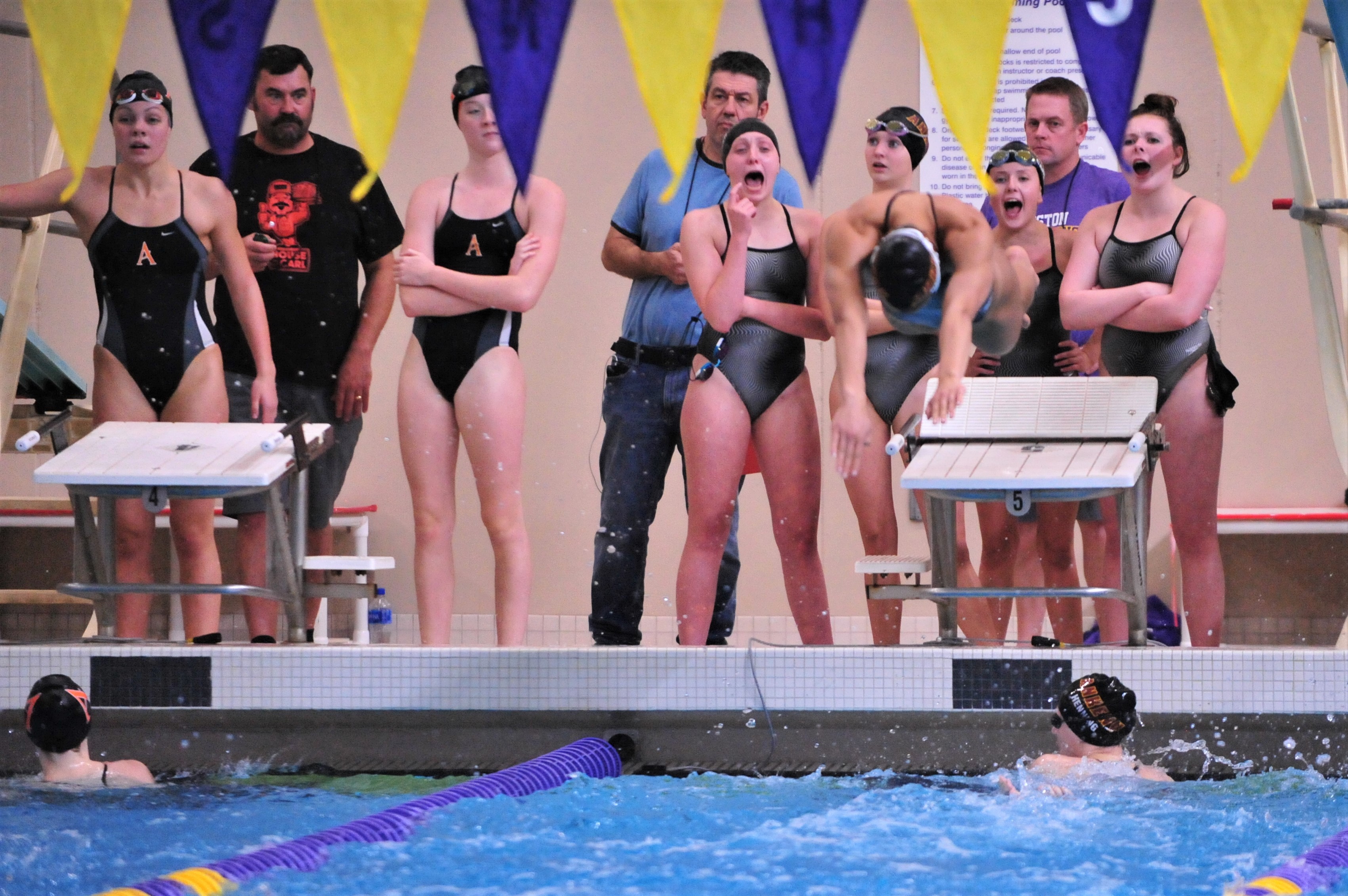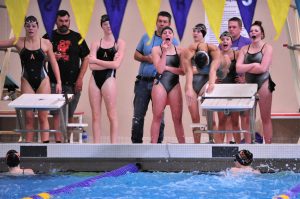 The Ankeny girls' swimming team took advantage of Thursday's CIML Central Conference meet as one final opportunity to compete against the state's top two squads prior to the upcoming state meet.
No. 1 Ames captured the conference title at Johnston, racking up 391 points. No. 2 Dowling Catholic was the runner-up with 353 points, while No. 4 Ankeny took third with 260.
The Hawkettes finished 117 points ahead of Johnston.
"The talent in the pool was incredible," said Ankeny coach Michelle Stout. "Three of the top four teams in the state happen to be in the same conference so we witnessed some great racing."
Ankeny was led by Jasmine Rumley, who placed third in the 200 freestyle with a time of 1:56.33. She later finished sixth in the 100 backstroke in 1:00.37.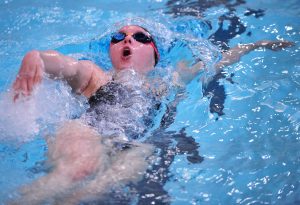 Rumley met state-qualifying times in both events, but it's doubtful that she'll swim either of them at the regional meet on Oct. 27 at Ankeny. She is the defending state champion in the 50 freestyle and the defending runner-up in the 100 freestyle.
"Many of the top girls really showed off their diversity by swimming events that aren't necessarily their strongest events," Stout said.
The Hawkettes' highest individual finish came in the 100 freestyle, where Erin Doruska placed second in 53.19 seconds. She also took seventh in the 200 individual medley in 2:16.71.
Mia Pearson placed third in the 50 freestyle in 25.34. She was seventh in the 100 freestyle in 56.00.
Scout Bergwall took third in the 100 butterfly. She was clocked in 59.07.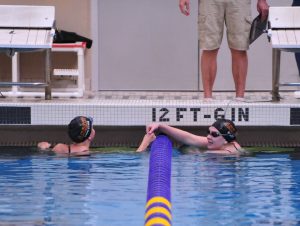 Alexis Henning placed sixth in the 200 IM in 2:16.29. Katie Brown was sixth in the 100 breaststroke in 1:14.42.
Ankeny opened the meet with a third-place finish in the 200 medley relay. The foursome of Henning, Andrea Rodriguez, Bergwall and Doruska posted a time of 1:51.90.
Henning later helped the Hawkettes to a runner-up finish in the 200 freestyle relay. She teamed up with Madi Carleton, Pearson and Rumley to post a time of 1:41.62.
Ankeny also took second in the 400 freestyle relay. The team of Doruska, Pearson, Carleton and Rumley was clocked in 3:38.29.
"All of the teams are making final pushes to prepare for regionals and state in the upcoming two weeks and were swimming tired," Stout said. "But I was really proud of the junior varsity squad that concluded their season with many personal best times."