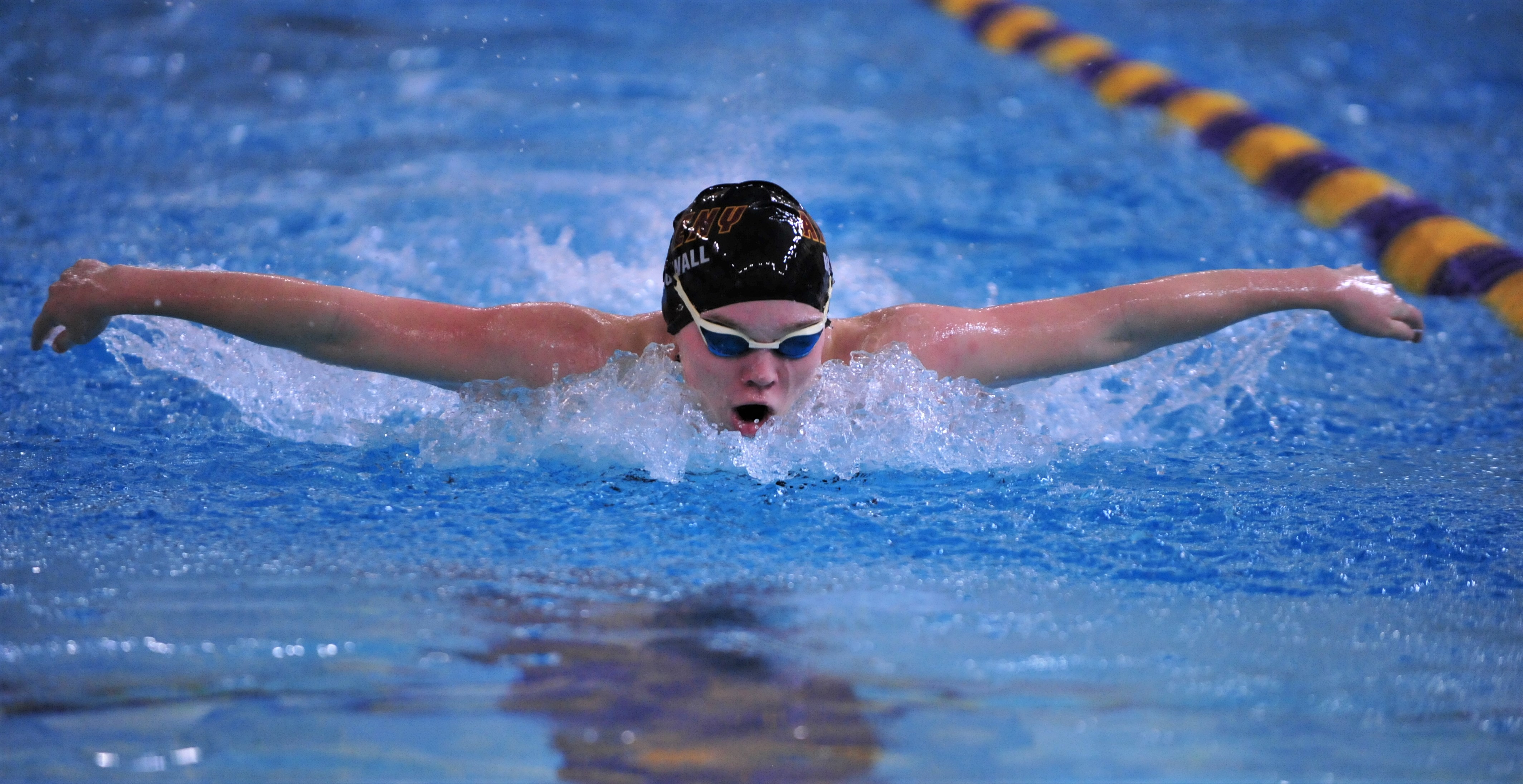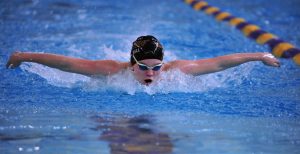 Even with a new format, Saturday's girls' regional swimming meet at Trail Point Aquatics Center still put some pressure on each of the nine competing teams.
Fourth-ranked Ankeny passed the test with flying colors.
The Hawkettes won eight of the 11 events and easily captured the team title with 509 points. No. 6 Valley took second with 448 points.
"This is a different era because of the prelims and finals next week (at the state meet)," said Ankeny coach Michelle Stout. "If the kids already had a qualifying time, there was no need to scale back and rest them up for this meet because they were already assured a slot at the state meet. So the fact that the kids were able to maintain some of their season-best times was really exactly where we wanted them to be, and the kids that were tapered down had some phenomenal swims. So all around, it was what I hoped for and what I expected."
Ankeny was led by junior Jasmine Rumley, who had four first-place finishes on the day and was named the regional swimmer of the year for the third straight season. She won the 50 freestyle in 23.16 seconds and the 100 freestyle in 51.64.
"I went out there and swam my best," Rumley said. "The other girls who haven't qualified–I was nervous for them and I was proud of all of them. Even though there was a qualifying time, it didn't change the whole idea of regionals, which was nice to know."
The Hawkettes also got victories from Erin Doruska in the 200 freestyle (1:54.99), Madi Carleton in the 500 freestyle (5:11.84) and Erica Peters in the 100 breaststroke (1:07.76). Peters had earlier qualified for the state meet in diving on Thursday at Grinnell.
Rumley said that she and her teammates still had to be careful not to false start, even if they had already posted a state-qualifying time.
"If you disqualify here, even if you have a Q time, then you don't get to go to state," Rumley said. "So there was that (pressure) to not disqualify, but other than that it was pretty much like regionals last year."
Rumley anchored two of Ankeny's three winning relays. She teamed up with Mia Pearson, Alexis Henning and Doruska to win the 200 freestyle relay in 1:37.64, then later combined with Carleton, Doruska and Pearson to win the 400 freestyle relay in 3:36.46.
The Hawkettes also took the 200 medley relay in 1:48.53. That team consisted of Henning, Andrea Rodriguez, Scout Bergwall and Pearson.
Ankeny had five runner-up and four third-place finishes. Bergwall took second in both the 100 butterfly (57.92) and 100 backstroke (1:00.94).
"Some of those kids that were close hit the cutoff times so they are now assured of a state-qualifying spot," Stout said. "I can't think of any events that we won't be represented in, so that's a step in the right direction."
Doruska placed second in the 100 freestyle behind Rumley, posting a time of 53.07. Carleton took second in the 200 freestyle behind Doruska, turning in a time of 1:57.60.
Rodriguez was the runner-up in the 200 individual medley in 2:14.24. She finished just ahead of Henning, who took third in 2:14.29.
Henning also placed third in the backstroke. She posted a time of 1:01.08 in that event.
Other third-place finishes were provided by Myah Rozinek in the 200 freestyle (2:00.82) and Rodriguez in the 500 freestyle (5:15.26).
The state meet will be held on Friday and Saturday at Marshalltown.