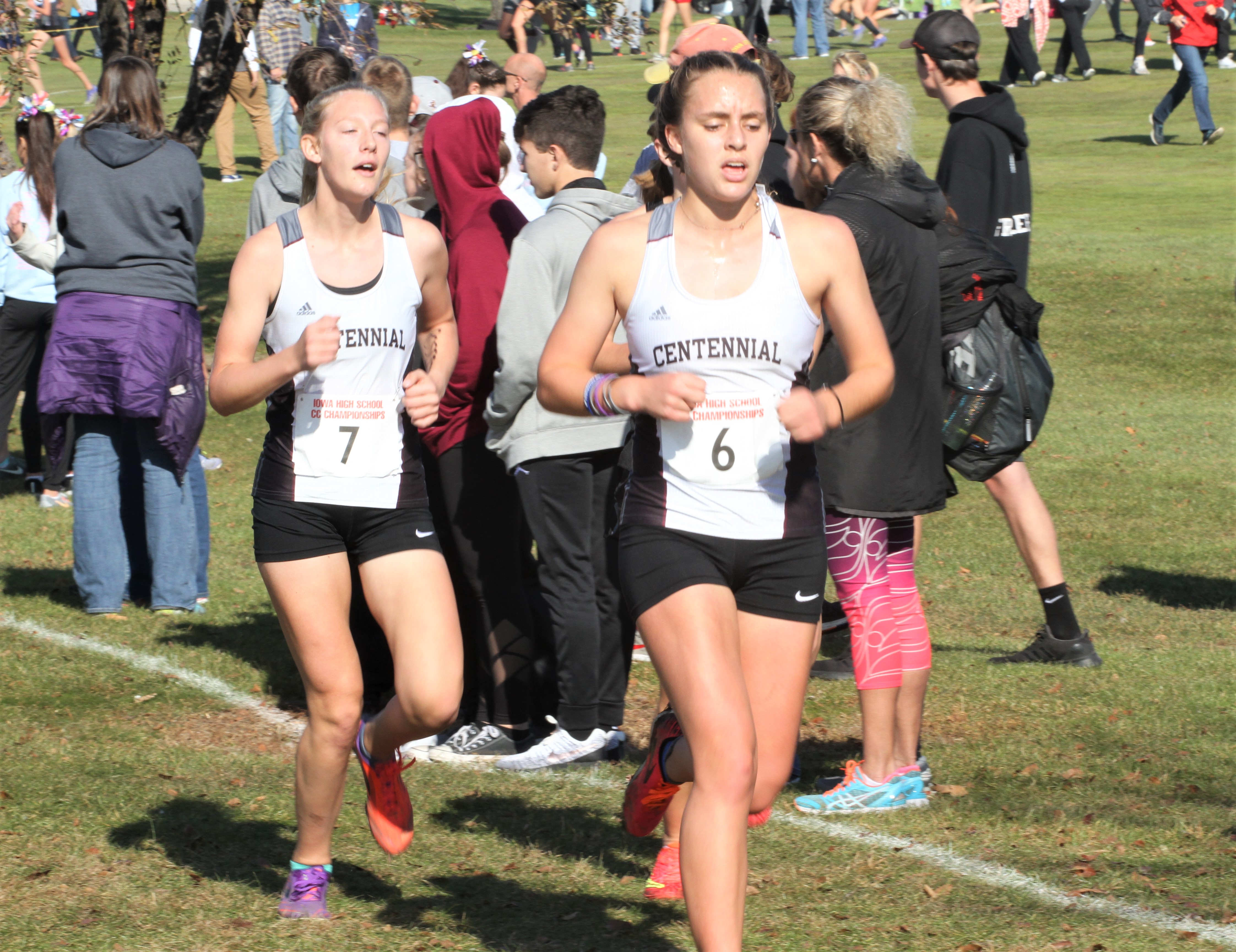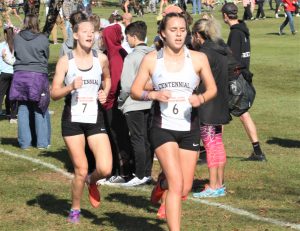 Eric Cogdill tried to look on the bright side Saturday following the conclusion of the state cross country meet in Fort Dodge.
His Ankeny Centennial girls' squad had just placed 15th among 15 teams in the Class 4A field, finishing with 361 points.
"We're not here to make excuses–15th place is 15th place," Cogdill said. "But there are 33 other schools (that didn't qualify for state) that would love to trade spots with us right now."
Simply put, the Jaguars did not have a good day. They were ranked 12th entering the meet and were hoping to earn a top-10 finish.
"We're not going to let this happen again," said Centennial junior Jeanne Peters, who was the Jaguars' top finisher.
The Class 4A race was dominated by teams from the Central Iowa Metropolitan League. No. 3 Southeast Polk captured the team title with 79 points, edging No. 1 Johnston by one point.
Linn-Mar (Marion) sophomore Micah Poellet won the 5k race at Lakeside Golf Course in a time of 18 minutes 3 seconds. Southeast Polk's Mattison Plummer was the runner-up in 18:29.
"This meet is decided by girls running under 20 minutes," Cogdill said. "There were three schools with five girls under 20–they took first, second and third. And today, we had no girls under 20. That's what we have to keep aiming for."
Peters placed 71st in a time of 20:22. She was followed closely by teammate Kathryn Vortherms, who took 73rd in 20:25.
"My race didn't go as planned," Peters said. "But we ran as a team, and we're going to use this race to fuel us for next year."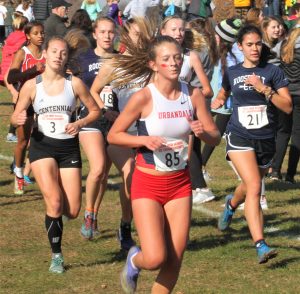 Morgan Graybill placed 88th for the Jaguars in 20:46, while Katie Jensen took 96th in 20:57. Kierstan Fritz placed 109th in 21:15, Jesslyn Gaumer was 114th in 21:36, and Sophia Lee finished 123rd in 22:45.
"I love the process–I love seeing the growth year-round–but I don't enjoy the final exam, and that's what this meet is," Cogdill said. "Sometimes final exams throw curveballs at you. Our girls got started and got a half-mile into the race, right in the position where we asked them to be, and they just couldn't motor from there. They just couldn't get the gears going. For whatever reason, they said their legs felt heavy. We thought we had an amazing week of preparation, but some things you just can't control."
Peters said the Centennial runners were trying to help each other along the way.
"Our plan was if we saw a Jaguar ahead of us, we were going to catch them and pull them along," she said.
Centennial has qualified for the state meet in each of the six years that the program has existed. But four of the seven Jaguars who competed at last year's state meet were not in the lineup on Saturday.
"We went through quite a bit of adversity," Cogdill said. "Our No. 1 girl (Savana Alt) moved to Texas, our No. 4 girl (Grace Meador) got hurt playing soccer this season, and we had two other girls (Emma Gordon and Claire Wubben) who graduated. So we really had to develop some other girls, and we were able to do that.
"Now, we just need our returning varsity girls to reach another level," added Cogdill, who will only lose Gaumer to graduation.