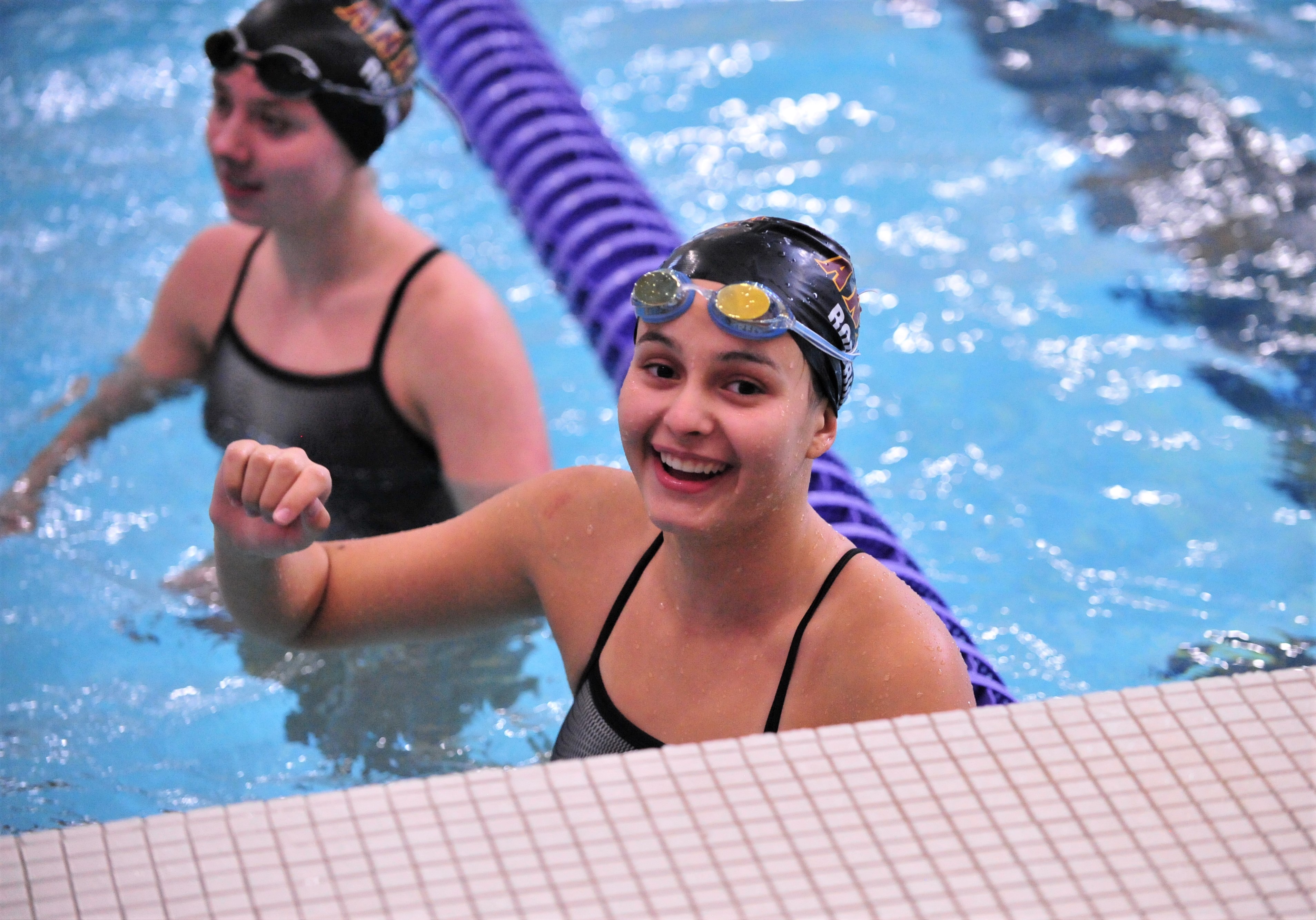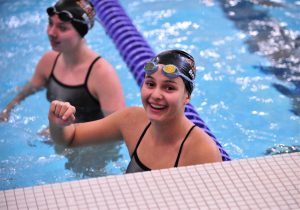 Senior Andrea Rodriguez helped the fourth-ranked Ankeny girls' swimming team to a regional title on Saturday at Trail Point Aquatics Center. She qualified for this week's state meet in three events.
Rodriguez is seeded 14th in the 500 freestyle and 19th in the 200 individual medley among the 32 qualifiers in those events. She will also compete in the 200 medley relay, where the Hawkettes are seeded second behind Dowling Catholic.
Here is some inside info on Rodriguez:
What has been the highlight of your season thus far?
I'd have to say the highlight has been the regional meet in general. I went personal best times in both the 200 IM and the 500 freestyle. It was so exciting because I haven't been able to beat my best times in those events since freshman and sophomore years! This whole season has been the best season yet, and it isn't just about the times; but how proud I am of everyone on the team for all of our accomplishments, and the positive culture of the team.
What did you think of your team's performance at the regional meet?
Overall, I think everyone did well in their races. Each teammate did their best; they tried their hardest in every single event. We ended up winning our regional, which was a big accomplishment in itself.
And, you must have been pleased with your swims?
I was happy with all of my swims. I was able to beat my best times in my individual events, and get close to my goal of sub-30 in the 50 breaststroke during the medley relay. I qualified for state in both individual events!
What are your goals for the state meet–both for the team and individually?
This year, I believe my team can get third place. I really think we have a good shot at it! Personally, I'm hoping that in my individual events I can lower my times, focus on my technique during the race, and contribute to the team's success.
Have you fully tapered yet? Do you think you can drop some more time at the state meet?
I haven't fully tapered just yet. Some teammates and I are tapering for the state meet, so we began tapering around Wednesday last week. I think I can drop more time at state because I haven't fully tapered yet. I still have a few more days to get there.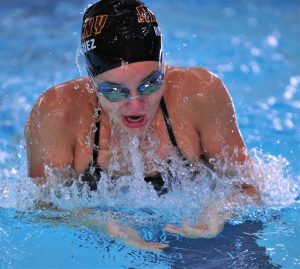 This year's state meet has switched to a two-day format with preliminaries and finals in each event. Do you like the new format?
Since state has switched to prelim-finals, it gives more people an opportunity to qualify for state as 32 swimmers can now qualify in each event compared to the number of qualifiers in previous years, which was set to 24 swimmers. Competing with other girls during prelims really pushes people to try and get a good spot during finals which makes for good times! I like this new format for high school state because it's getting to be more similar with club meets, making it more competitive.
You have committed to swim for St. Cloud State in Minnesota next year. What did you like about their program?
I really liked the way the practices are set up, so that they focus more on specialties. The coaches are amazing and very helpful when clarifying questions I may have. Also, the entire team's culture and climate is phenomenal, and (the girls) genuinely love being a part of St. Cloud. It is truly like a family.
Your former Ankeny teammate, Christina Ware, is a freshman on the Huskies' squad. Did she help you make your decision?
When I began looking into St. Cloud, Christina was very helpful in answering any questions I had about academics and the swimming program. She only has positive things to say, and since I've known Christina since I was nine years old, I know she would tell me how she truly feels. Her input helped finalize my decision and prove that I knew St. Cloud is the perfect fit for me.
What other schools did you consider?
I looked into St. Thomas in Minnesota and the University of Northern Iowa among others; however, after visiting St. Cloud I knew that is where I belong!
Which events do you think you'll focus on at the collegiate level?
I think I'll focus on the same events I usually swim. Mid-distance to long-distance freestyle, breaststroke, and 200/400 IMs will probably be what I will focus on most.
What are you planning to study?
Engineering is my top choice. Pre-law is also another option.
Halloween is coming up later this week. What was your favorite costume as a kid?
My favorite was Tigger from Winnie the Pooh. I even still have a small stuffed animal of him from when I was born!