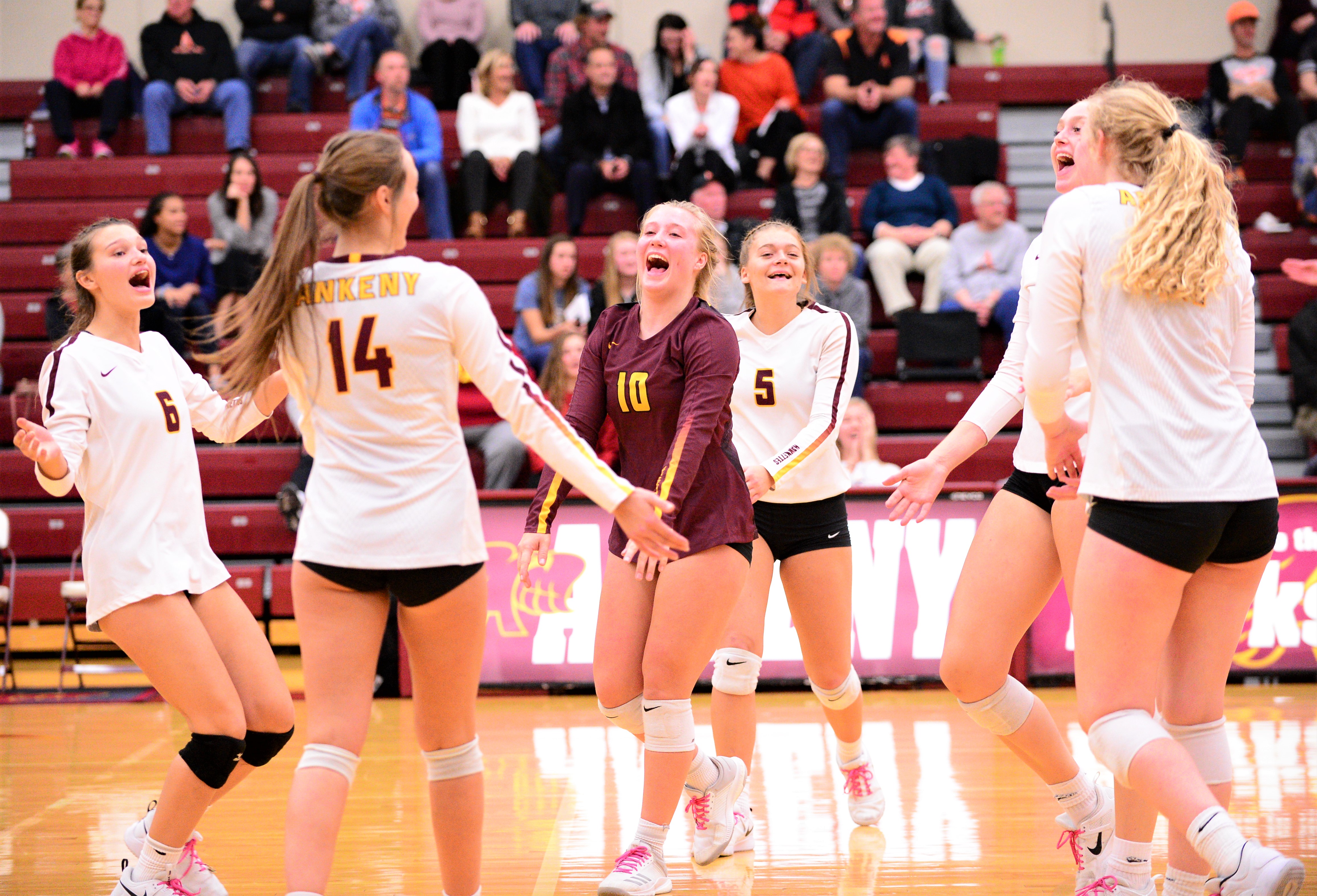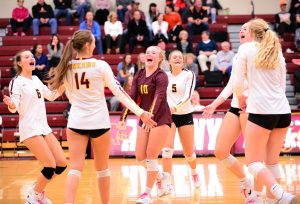 After being swept off its own court by Ankeny Centennial four weeks ago, the Ankeny volleyball team needed to regroup.
The sixth-ranked Hawkettes have done just that, winning eight of their last nine matches and punching their ticket to the Class 5A state tournament with a 25-12, 25-20, 25-11 victory over visiting Ames in a regional final on Monday.
"I can't tell you how excited I am for these kids," said Ankeny coach Joe Morton. "They decided about a month ago to really buckle down and get focused, and they have been exceptional the last few weeks."
The Hawkettes (31-12) defeated Ames for the third time this season. The Little Cyclones, who knocked off Southeast Polk in a regional semifinal to snap a 13-match losing streak, finished with a 12-24 record.
"We just couldn't match up with them," Ames coach Peter Cruz told the Ames Tribune.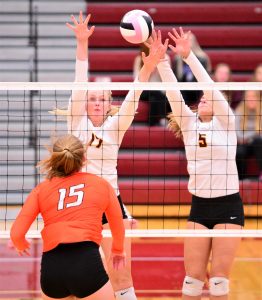 The Little Cyclones were overwhelmed by Ankeny's balanced attack. Five different players had at least six kills for the Hawkettes.
Senior Sara McCullough led the way with eight kills, five blocks and two aces.
"There was definitely something special about this night," McCullough said. "We were focused, ready and played strong together all night."
Taylor Richards and McKenna Scheib each had seven kills in the win. Isabelle Vacek had six kills, while setter Phyona Schrader added six kills, 27 assists and eight digs.
"I feel amazing about, not only our performance, but the energy we had on the court," Scheib said. "I feel like our big bench really helped."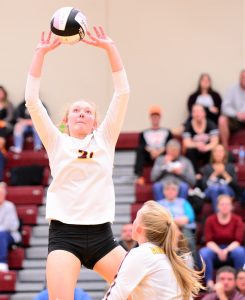 Twelve different players saw some action for the Hawkettes, including Malea Daugherty, who contributed four kills and seven digs. Libero Kaci Behrens completed all 10 of her serves and had a pair of aces.
"I think we are doing really well and connecting as a team on and off the court, and that helps a lot," Scheib said.
Ankeny now boasts five players with at least 173 kills on the season. Scheib has added 81 kills.
"Sara and McKenna are a force to reckon with in the middle, and our defensive play behind Karly (Weber) and Kaci is ready to shock some people," Morton said.
Ankeny advanced to the state tournament for the second time in four years under Morton. The Hawkettes reached the semifinals in 2016 before losing to Cedar Falls.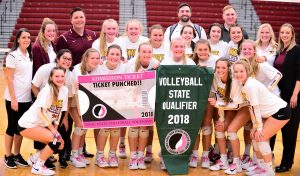 Vacek is the only current player who played in that match against the Tigers.
"It feels amazing to be going to state," McCullough said. "We've worked so hard all season for this opportunity."
The Hawkettes will face No. 3 Valley (40-3) in Tuesday's quarterfinals at the U.S. Cellular Center in Cedar Rapids. The match begins at 2 p.m. on Court Two.
Ankeny has lost all three previous meetings against the Tigers this season.
"I think that the game is going to be a really fun and intense game," Scheib said. "I think we are stronger than the last time we played them."