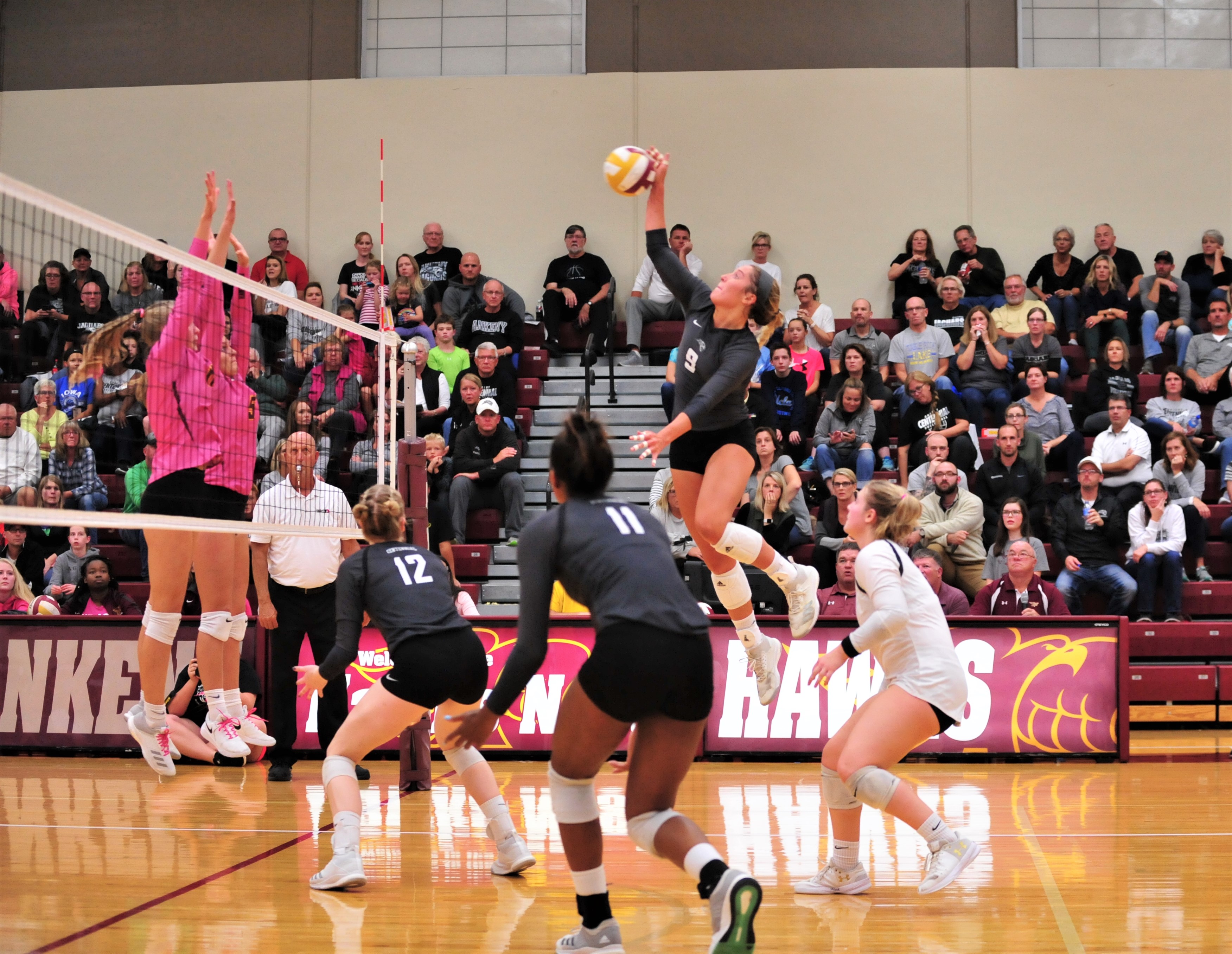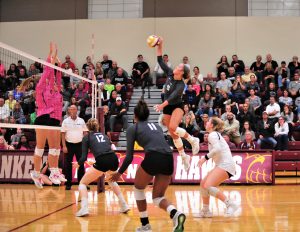 It isn't easy for someone to stand out on the Ankeny Centennial volleyball team.
Senior outside hitter Kenna Sauer still manages to do it.
Sauer, who has led the Jaguars to a 38-3 record and a trip to next week's state tournament, has been named to the 13th annual Under Armour All-America teams. She was a second-team selection.
"I honestly didn't even think about it ever," said Sauer. "I know (Centennial coach) Jess(ica Rinehart) had mentioned it early in the season about it being a possibility, but it had totally slipped my mind until it was actually announced!"
Sauer, a Missouri recruit, is one of four Division I players on a loaded Centennial roster. She leads the Jaguars with 386 kills and 49 aces.
Sauer has compiled a .322 hitting percentage for second-ranked Centennial, which will meet No. 7 Dowling Catholic in the Class 5A quarterfinals on Tuesday. She also ranks second on the team with 304 digs.
A record 793 nominations were submitted through the American Volleyball Coaches Association and MaxPreps, resulting in 150 All-America and honorable mention All-Americans. Requirements for nomination were that the student-athlete be in her senior year of high school, that she be nominated by her high school coach, that her coach be a member of the AVCA and that her individual season statistics versus all opponents for the entire season be entered into Max Preps, a free service that aggregates and distributes data on high school sports.
Sauer was one of four Iowans to be honored.
"I'm very honored that I've been selected," Sauer said. "I was super excited when (Rinehart) told me, and my family was so happy!"
Valley outside hitter Madi Kubik was named to the first team. The Nebraska recruit will be invited to play in the Under Armour All-America Match on Dec. 14 at the Target Center in Minneapolis.
Linn-Mar (Marion) setter Megan Renner was a third-team selection. She will play for Purdue.
Middle blocker Kenzie Mantz of Belle Plaine, an Iowa State recruit, earned honorable mention recognition.