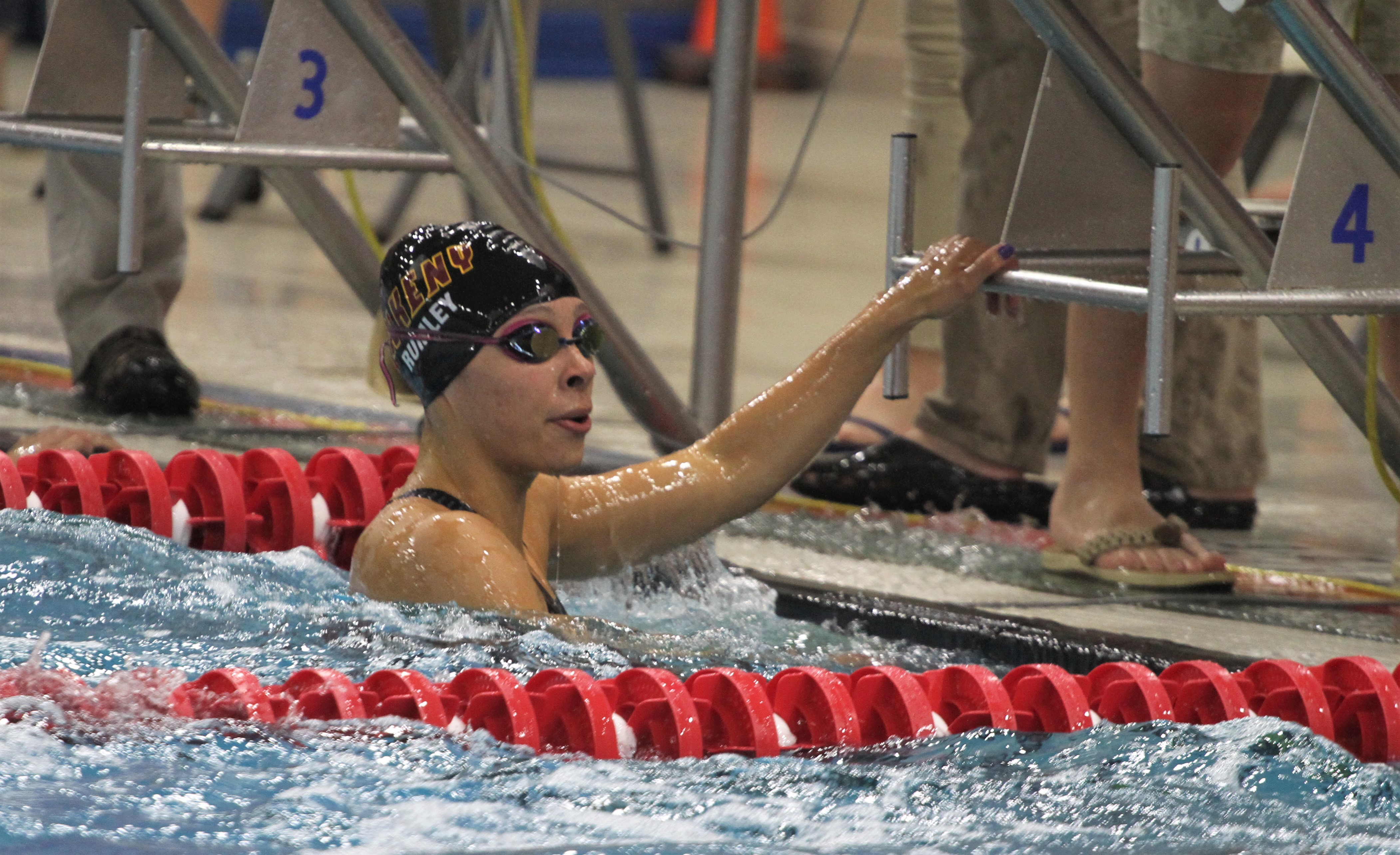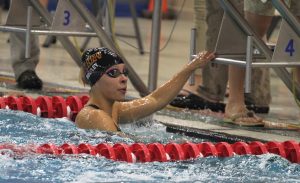 Jasmine Rumley accomplished what she set out to do on Friday at the girls' state swimming meet in Marshalltown.
So did some of her Ankeny teammates.
Competing in the first-ever preliminaries of the state meet, Rumley easily qualified for Saturday's championship final in both the 50 and 100 freestyle events.
"I was very happy with my times," Rumley said.
Rumley, the defending champion in the 50 freestyle, posted a time of 22.86 seconds in her signature event. The junior is a heavy favorite to defend her title because no other competitor swam faster than 23.64 on Friday.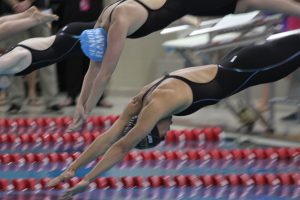 Rumley is also hoping to capture a state title in the 100 freestyle. She turned in a time of 50.31 in that event on Friday.
Only Amy Feddersen of Ames, the defending champion, posted a faster qualifying time. She was clocked in 49.80.
"I felt really good," said Rumley, who was the runner-up in the 100 freestyle as a sophomore. "Some of my turns were a little iffy just because of how fast I was coming into the wall, so hopefully I'll be able to fix those by Saturday and good things will happen."
The challenge for Rumley on Friday was to put herself in good position to win both events. However, she also needed to leave something in the tank for Saturday, when she will also be competing in two relay events.
"It is nerve-racking to make sure that you make the top eight instead of the top 16, because once you're in the bottom half of (the qualifiers) you don't get to move up," Rumley said. "So I think that's the worst part about (the new format), but so far the team and I have been doing very well."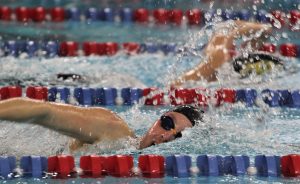 Ankeny senior Erin Doruska also qualified for the championship final in two events. She will join Rumley in the 100 freestyle, where she had the third-fastest qualifying time of 51.08.
Doruska posted a time of 1:51.05 in the 200 freestyle. She will be seeded fifth in that final.
Scout Bergwall also advanced to the championship final in the 100 butterfly. The junior posted a time of 57.67 seconds in that event, putting her sixth among the eight qualifiers.
The Ankeny duo of Andrea Rodriguez and Madi Carleton qualified for the consolation final in the 500 freestyle. Rodriguez posted the 13th-fastest qualifying time of 5:16.42, while Carleton finished 15th in 5:18.16.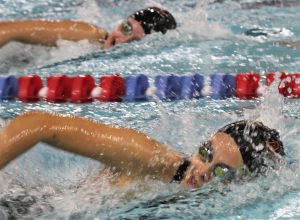 Two other Hawkettes, Alexis Henning and Erica Peters, barely made the consolation final in the 100 backstroke and 100 breaststroke, respectively. They both posted the 16th-fastest qualifying time–Henning was clocked in 59.38 and Peters turned in a time of 1:08.61.
Peters will be back in action on Saturday morning for the diving event, which begins at 9 a.m. The swim finals are slated to start at 4 p.m.
The rest of Ankeny's competitors did not advance to Saturday's finals. Here are their final results: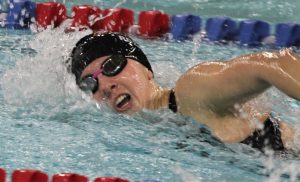 200 freestyle: Carleton, 1:59.96 (22nd); Myah Rozinek, 2:00.83 (25th).
200 individual medley: Rodriguez, 2:15.80 (25th); Henning, 2:15.81 (26th).
100 freestyle: Rozinek, 55.47 (27th).
500 freestyle: Shea Yuran, 5:24.33 (21st).
100 backstroke: Bergwall, 1:00.71 (25th); Sydney Hiatt, 1:01.45 (29th).