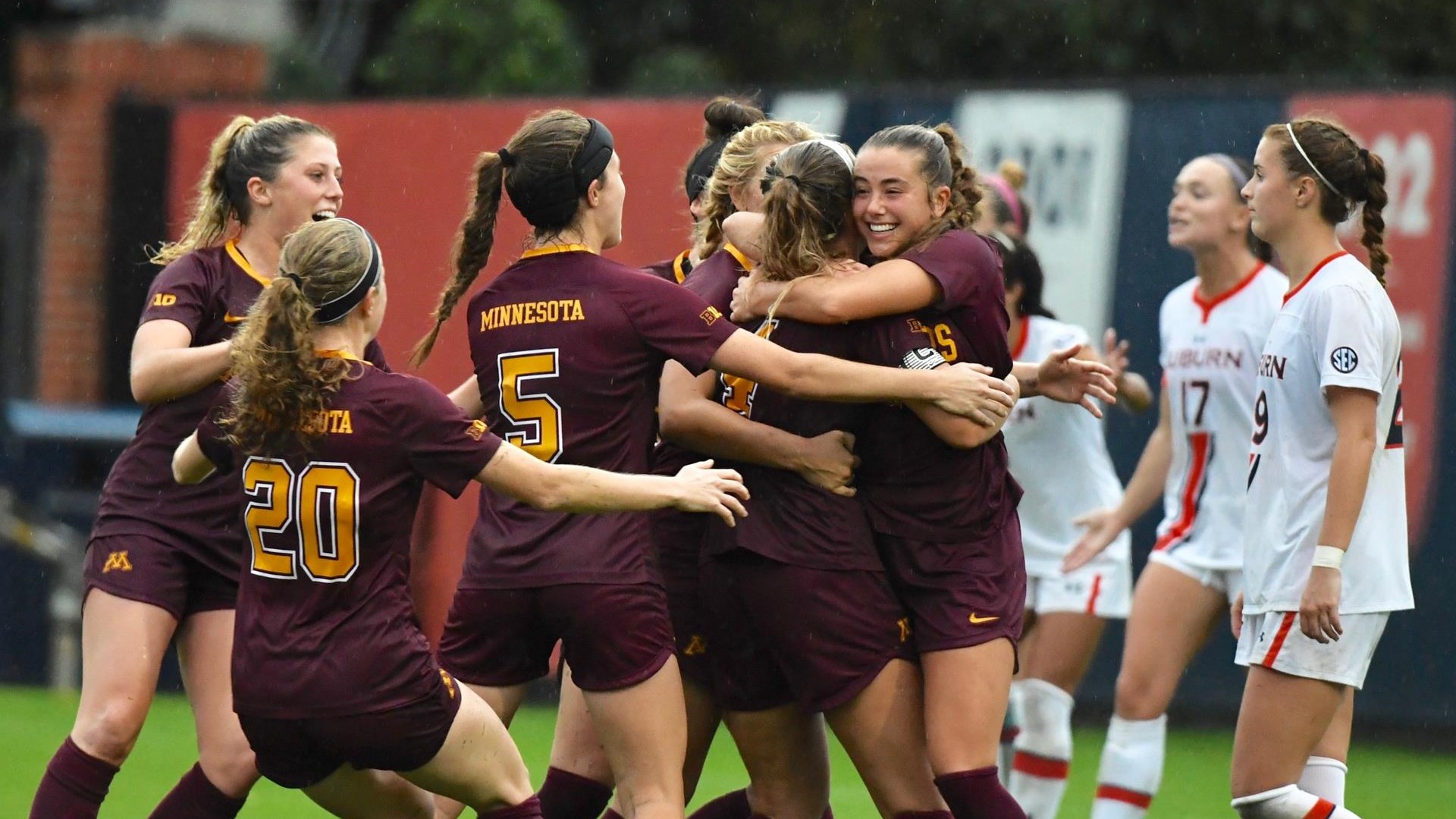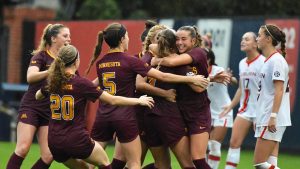 Megan Gray's freshman season just keeps getting better and better.
The former Ankeny Centennial soccer standout scored a goal in the 80th minute to help seal Minnesota's 2-0 victory at Auburn in the opening round of the NCAA Tournament on Friday. The Gophers (12-8-2) converted on a pair of set pieces to earn their first postseason road win in program history.
Minnesota already held a 1-0 lead when Gray scored her third collegiate goal off a corner kick by April Bockin.
"We earned a corner and April played a great ball in and the ground was wet so it skipped a little to Emily (Heslin), and Em had an amazing first touch right to me so I was able to take a touch and finish in the lower right-hand corner," Gray said.
Auburn (12-6-2) outshot the Gophers by a 10-9 margin on an overcast afternoon, but the Tigers were unable to find the net. Minnesota goalkeeper Maddie Nielsen had four saves en route to her fourth consecutive shutout.
After a scoreless first half, the Gophers made some adjustments and came out strong offensively in the second half, putting pressure on the Auburn back line. In the 61st minute, Minnesota got on the board when senior defender Emily Peterson scored her first career goal off a free kick by Bockin, who now has 27 career assists to move up to third all-time in program history.
"First of all, thank you to Auburn for being such great hosts. The people were super nice and made us feel right at home–it was a fantastic field and what a team," said Minnesota coach Stefanie Golan. "We knew we were in for a battle when we came, and it clearly was a battle through the course of the game. We finished on two set pieces, which we train set pieces like crazy and we were able to make the most out of those."
Minnesota advances to the second round of the tournament for the second time in three seasons. The Gophers will play at second-seeded UCLA on Friday at 9:30 p.m.
The Bruins (15-3-1) are riding a 10-game winning streak after defeating San Jose State, 5-0, on Friday.
"I think our team is definitely on a roll right now, and it will be exciting to see us compete with UCLA," Gray said. "We know it will be a challenge, but we always show up in the big games."