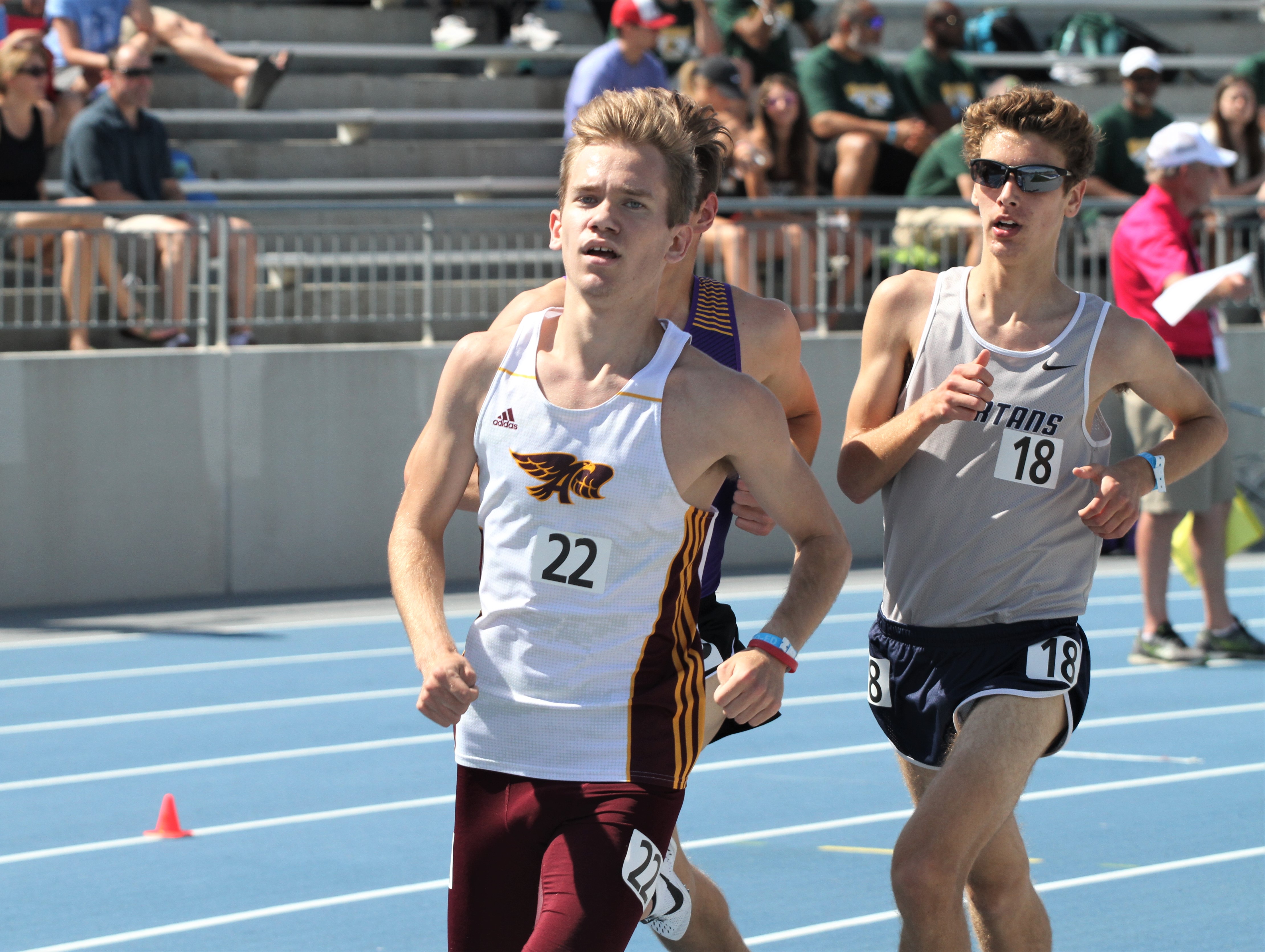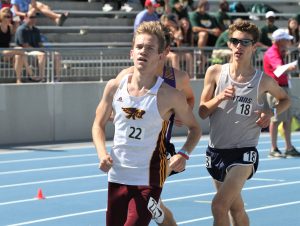 Like most high school athletes these days, Ankeny runner Tim Sindt announced his college choice Monday through social media.
"Extremely excited to announce that I will be continuing my academic, track, and cross country career at Iowa State University next fall! Go Cyclones," Sindt tweeted.
Sindt won his second consecutive Class 4A state cross country title last month. He picked the Cyclones over Arkansas, Oregon and Drake.
"It was a pretty tough decision," Sindt said. "The other schools had some pretty good offers and a lot of good things about their programs that I liked, but at the end of the day Iowa State just kind of felt like home."
Sindt said he first started hearing from schools after winning his first cross country title as a junior in 2017. He then underwent surgery in February to correct a heart problem and sat out the indoor track season.
Sindt eventually returned to the track and enjoyed a strong outdoor season for the Hawks. He placed second in the 1,600 and third in the 3,200 at the Class 4A state meet.
"Iowa State contacted me right after state track, but I don't think (the recruiting) really started to heat up until this fall–kind of right after the Rim Rock race," Sindt said.
Sindt defeated some of the top runners in the Midwest at the Rim Rock Farm Country Classic on Sept. 22 at Lawrence, Kan. He went on to complete an undefeated campaign, despite battling a hip injury for the last month of the season.
Sindt won the Ankeny Centennial Invitational on Oct. 4 at DMACC in 14 minutes 51 seconds. He became the first Iowa high school runner to break the 15-minute barrier for the 5k distance.
"I had some good options," Sindt said. "(Arkansas and Oregon) are really powerful on the track and pretty good in cross country, too, but I just really liked the team at Iowa State. The guys on the team are easy to get along with. They just felt like my kind of people."
Sindt was relieved to put an end to the recruiting process.
"I feel a lot better," he said. "I didn't realize how much it had stressed me out until I made the decision."