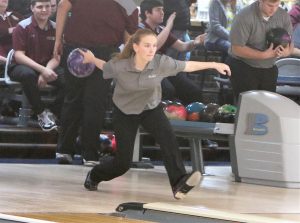 Hannah Munson is anxious to get to work with the Ankeny boys' and girls' bowling teams.
The Hawks and Hawkettes will begin practice on Wednesday under the direction of Munson, who was named the head coach of the bowling program in July. She becomes Ankeny's sixth different head coach in the last six years.
"We've had some tryouts, and all of the kids were very respectful and seem to be responsive to my suggestions overall," said Munson, who graduated last spring from Grand View University, where she was one of the Vikings' top bowlers. "Angela Hermanson is the assistant coach for the team this year, and it helps that she knows quite a few of the kids from working in the district. I am excited to get started with practices so that we can begin doing drills and having fun as a team. As for the (coaching) change, I believe that the students will roll with it as they do with so many other things in their high school years. I look forward to being a part of this team!"
There are 32 kids out for the sport this year–18 boys and 14 girls. Both teams return several of the top bowlers from last year's squad.
The Hawkettes posted a 5-5 record a year ago, their best mark since the 2012-13 season. Senior Christina Angran, junior Zoe Baker, and sophomores Cynthia Angran, Emma Harris and Isabel Tetmeyer are back from that squad.
Tetmeyer posted a 372.8 average as a freshman, which ranked 31st in the state. She bowled a season-high 431 series during a loss to Ottumwa at Champion Bowl.
Tetmeyer placed sixth in the CIML Central Conference meet and finished eighth in a Class 3A district meet. She was named to the Class 3A West all-district first team by the Iowa Girls' Coaches Association.
Christina Angran posted an average score of 293.2. She placed 14th at the conference meet.
Harris had a 260.0 average, followed closely by Baker (258.8) and Cynthia Angran (258.1). Harris finished 14th at the district meet.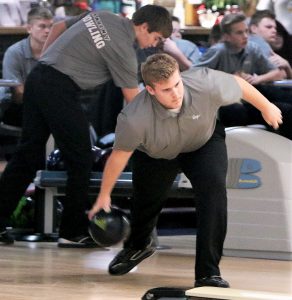 The Hawks, meanwhile, return four varsity regulars from a team that finished 2-8 last season. They are seniors James Cole and Bryce Follett, junior Brandon Schumacher and sophomore Gage Payton.
Payton posted an average score of 371.3 a year ago. He placed ninth at the conference meet.
Schumacher had a 369.8 average. He bowled a season-high 497 series during a loss at Ottumwa, then later finished seventh at the conference meet.
Follett posted an average score of 351.3. Cole had a 319.4 average.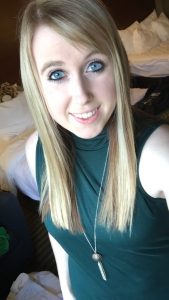 "From what I have seen thus far, I do believe that this team has potential," Munson said. "It is fun to see how many players have their own bowling equipment, and that makes them more teachable since they won't have to grab a new pair of shoes and a new bowling ball each time they arrive at practice. I am hopeful that all of the players will have their own equipment by the end of the season because it will make bowling more enjoyable for everyone! I am also glad that I have the space (at Great Escape) and time for the kids to continue to know and understand the game of bowling."
The Ankeny teams will open their season on Tuesday with a meet against Valley at Val Lanes, beginning at 3:45 p.m. The Hawks and Hawkettes will host Des Moines Lincoln in their home opener on Nov. 27 at Great Escape.
"My goals are for the kids to have an enjoyable season, whether we are winning or losing," Munson said. "All my players are winners to me if they do their best and have a great time. We have new jerseys, new players and new coaches which makes me excited for all of us to begin this journey together."