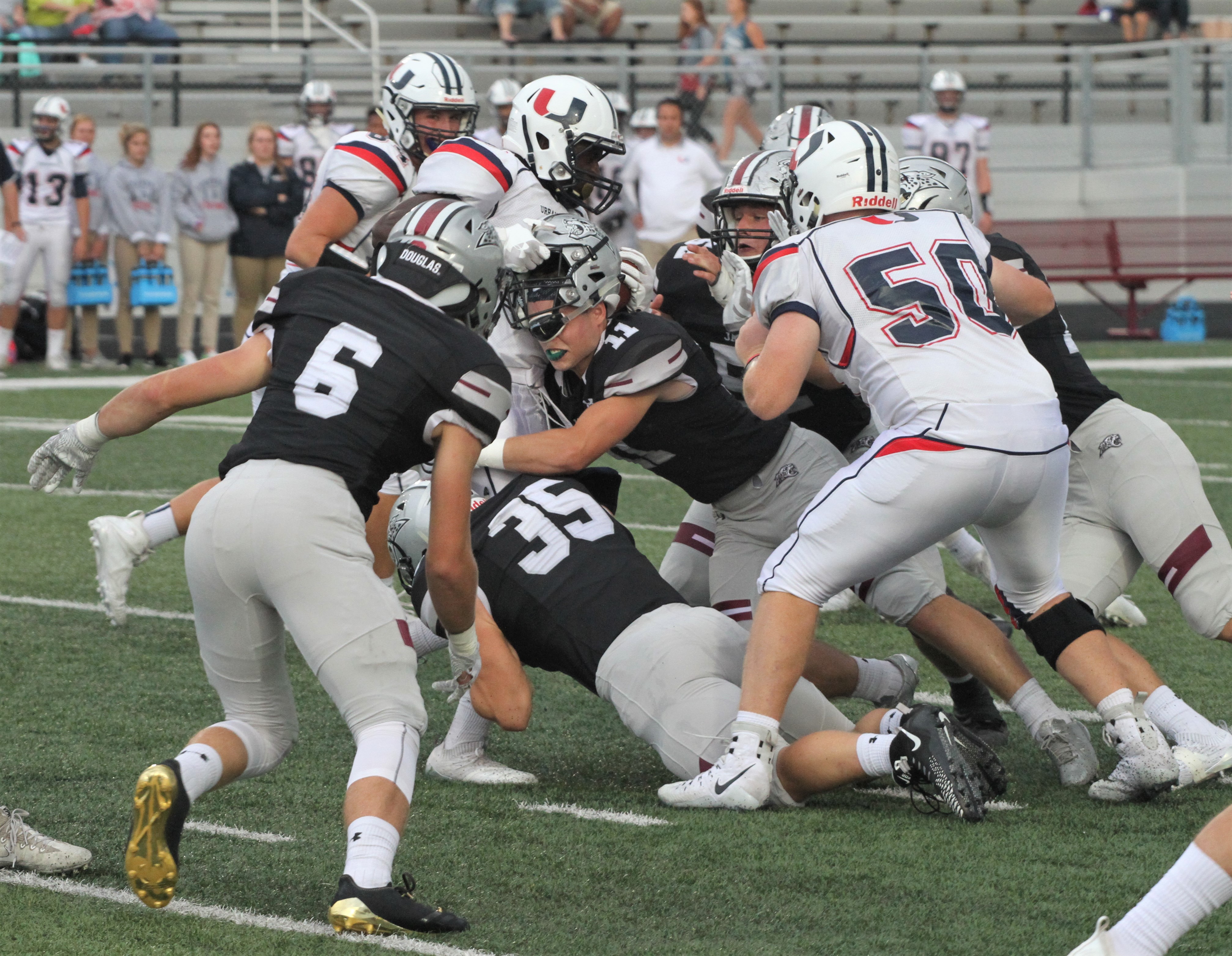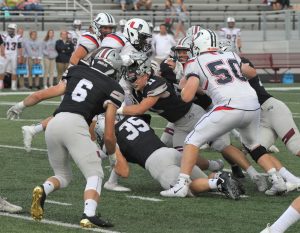 When the Ankeny Centennial football coaches moved Tyler Rodgers to safety during his sophomore year, it turned out to be a good decision.
Rodgers became a stalwart for the Jaguars' defense over the next three seasons, helping the team to a 28-6 record during that stretch. He racked up 153.5 tackles in his career, including 58 while leading one of the state's top defensive units this season.
Rodgers has been named to the Class 4A all-state first team by the Iowa Print Sports Writers Association. The senior defensive back was one of 10 players from Ankeny honored by the IPSWA.
Four other Centennial players–senior tight end Ben Breeding, senior offensive lineman Lane Pruisner, junior running back Avery Gates and senior linebacker Scott Doup–were selected to the Class 4A second team. They were joined on the squad by senior defensive lineman Romello Gray of Ankeny.
Breeding caught 15 passes for 308 yards and five touchdowns, while Doup led the team with 78.5 tackles. They helped the Jaguars to a 9-1 record.
Pruisner helped pave the way for Gates to become one of the state's premier rushers. He ran for a school-record 1,150 yards and 17 touchdowns on just 84 carries, an average of 13.7 yards per attempt.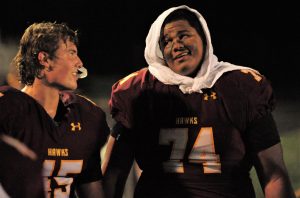 Gray racked up 39 tackles, including eight for losses. He helped the Hawks overcome a 1-4 start to reach the Class 4A playoffs, finishing with a 5-5 mark.
Three of Gray's teammates–senior offensive lineman Kaden Young, senior linebacker Max Griffin and junior defensive back Nick Scherle–were named to the Class 4A third team along with junior offensive lineman Brady Petersen of Centennial.
Griffin made 41.5 tackles and recovered two fumbles, including one that he returned for a touchdown. Scherle had 37.5 tackles and led the team with three interceptions.
All-district teams
Centennial landed seven players on the Class 4A District 2 first team, while Ankeny had six first-team selections in District 1.
Breeding, Doup, Gates, Pruisner and Rodgers were among the Jaguars' selections. They were joined on the first team by senior quarterback Garret Severseike and senior running back Gabe Godwin.
Gray, Griffin and Young were among the Hawks' selections. Also named to the first team were a trio of sophomores–quarterback Jase Bauer, running back Cael Boyd and linebacker Brecken Manus.
Six other Ankeny players were selected to the District 1 second team. They are sophomore receiver Brody Brecht, sophomore defensive back Cooper Cox, senior linebacker Ray J Crawford, senior offensive lineman Dylan Miller, senior receiver Grant Moeller and junior defensive back Mo Watson.
The Jaguars placed seven players on the District 2 second team, including Petersen. Also named to the squad were senior linebacker Kaden Bollwinkel, senior running back Tyler Cahill, senior defensive end Kyle Gustofson, junior defensive tackle Jayden Cooper, junior defensive end Lucas Pieper and junior offensive lineman Trey Morris.
Earning all-district honorable mention were seniors Tristan Hoy, Zach Mills and Cory Prange, and juniors Jackson Huber and Logan Neils of Centennial; and seniors Jake McCann and Zach Steffen, and junior Jordan Kumm of Ankeny.