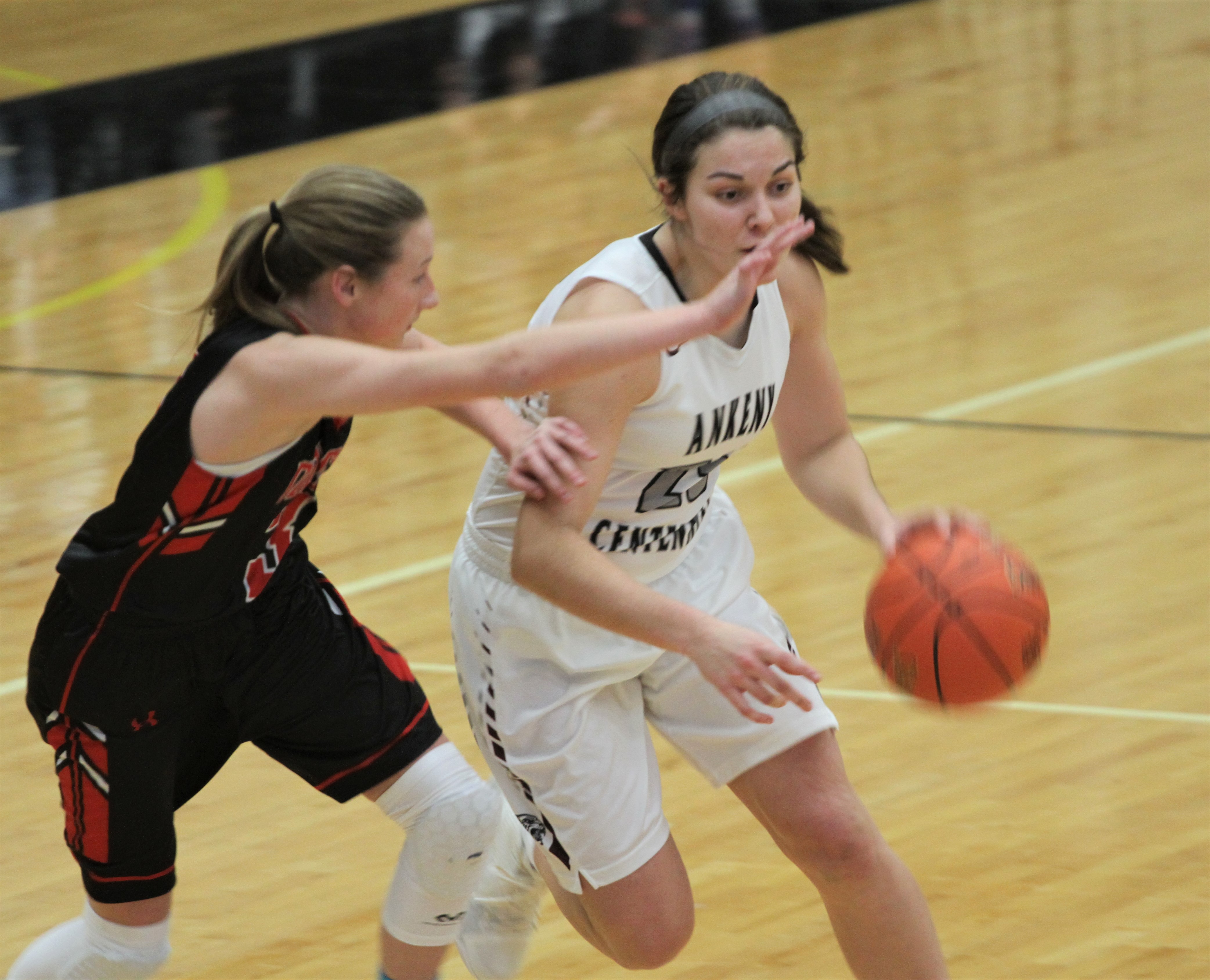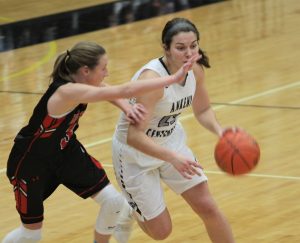 It took only 15 seconds for Ankeny Centennial's Meg Burns to make her first 3-point goal of the season.
The junior guard swished a shot from the top of the key on the game's opening possession and went on to score 12 points, all of them in the first half, to lead the 10th-ranked Jaguars to a 73-21 victory over visiting Fort Dodge in their season opener on Tuesday.
Burns has been dealing with a turf toe injury since July and hasn't practiced much, but she hardly looked rusty against the Dodgers. She had a trio of 3-pointers.
"I thought her demeanor was really good. She was really determined," said Centennial coach Scott DeJong. "We definitely need her, and I think her foot is getting better. It looks positive at this point."
Centennial built a 49-10 halftime lead and then cruised to the victory. Eleven of the 13 Jaguars who played scored at least two points.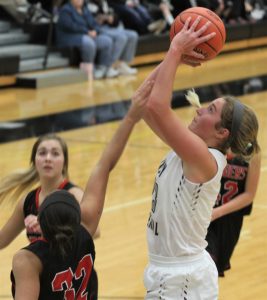 "It's a nice way to get started," DeJong said. "We got a lot of people in the game and a lot of people scored, so it was a good opener for us."
Reserves Bella Robben and Elle Street each had 10 points in the win. Rachel Schon had nine points, and Kenna Sauer added eight.
The Jaguars broke the game open with a 25-1 run in the first half.
"It's good to get a game under your belt to get some confidence, and we were able to do that," DeJong said. "We really played a lot better than we did in the Hall of Pride scrimmage against Grinnell on Friday. We shot the ball a lot better. Overall, there were just a lot of things to build on."
Centennial will play at Des Moines Lincoln on Saturday afternoon before hosting No. 1 Southeast Polk on Tuesday.