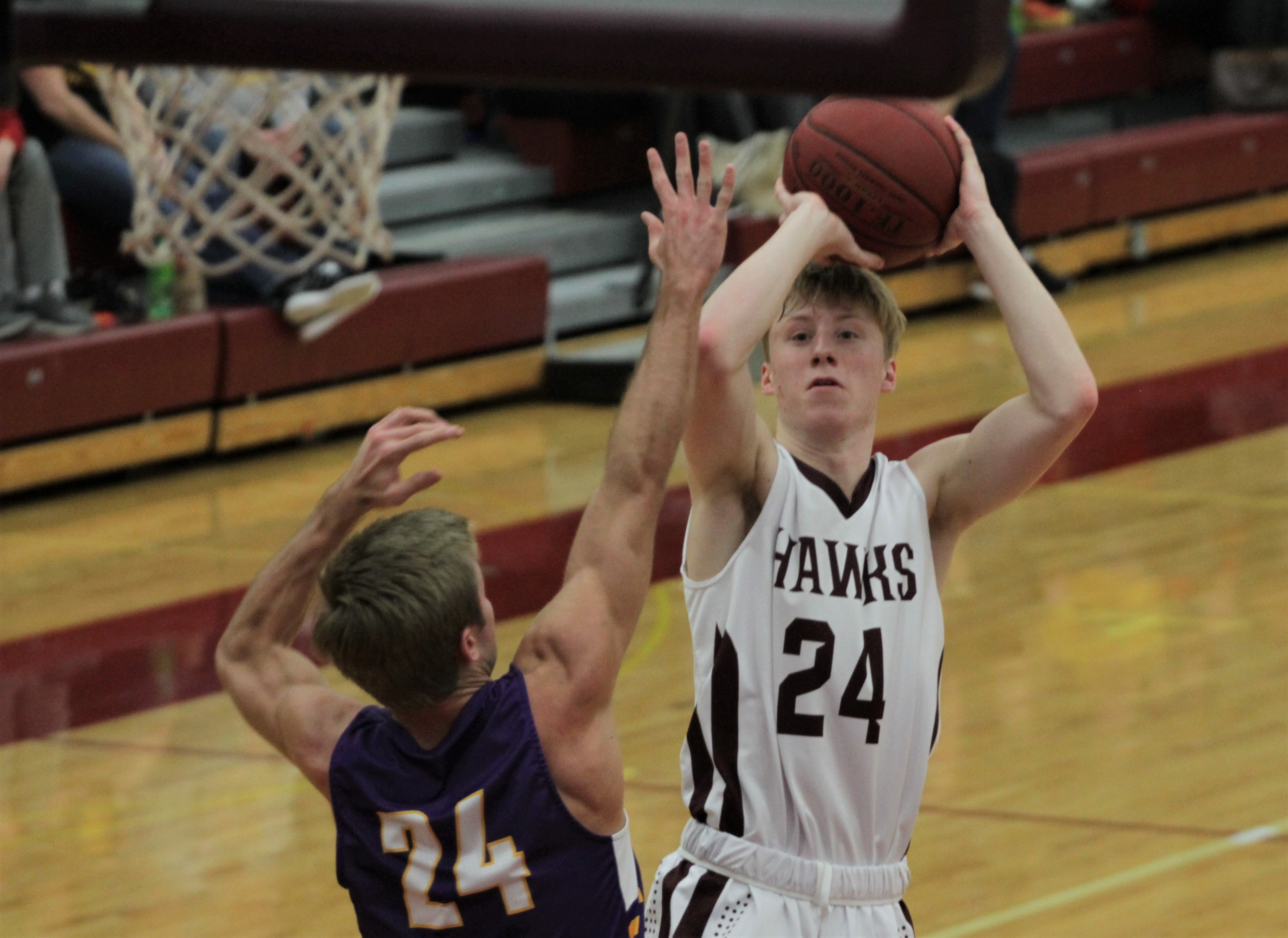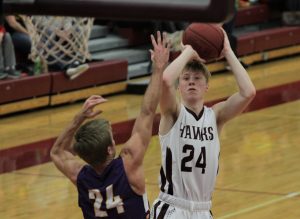 There's a lot of excitement around this year's Ankeny boys' basketball team.
The Hawks are coming off an 8-15 season a year ago, but that record is deceiving. The team got off to a 1-10 start that included six losses by five points or less, three of them in overtime.
Ankeny went 6-4 to close out the regular season, then posted a 48-46 victory at Ames in a Class 4A substate quarterfinal, avenging two earlier losses to the Little Cyclones. The Hawks ended their campaign with an 87-73 loss at Des Moines North in the semifinal round, but return several key players from that squad.
"We are off to a good start," said Ankeny coach Brandt Carlson. "It is nice to have multiple veteran returners which speeds up the learning process. We are healthy, and I feel we are where we need to be right now."
Ankeny boasts a trio of returning starters in senior guard Dillon Carlson, junior guard Jaxon Smith and sophomore forward Jaron Crews. Junior forward Nolan Otten and junior guard Jordan Kumm also saw a lot of action for the Hawks.
Carlson, the coach's son, is one of the state's best perimeter shooters. He averaged 17.0 points and 4.3 rebounds per game last year, when he shot 38.8 percent from 3-point range (45-of-116) and 88.1 percent from the free-throw line (59-of-67).
After sitting out the first seven games due to disciplinary reasons, Carlson scored in double figures in 15 of the 16 games that he played. He hit a game-winning 3-pointer with 6 seconds left in a 62-61 win at Des Moines Lincoln, then erupted for 25 points in the substate win over Ames.
Carlson, who was named to the Ankeny Fanatic all-CIML second team, will again be joined in the backcourt by Smith, one of the CIML's best defenders. He led the Hawks last year with 39 steals.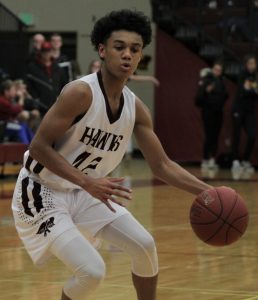 Smith also averaged 11.8 points and shot nearly 50 percent from the field (104-of-210). He earned all-conference honorable mention from the league's coaches.
Kumm averaged 5.3 points and made 19 3-pointers. Crews averaged 4.2 points.
The 6-foot-3 Otten averaged 7.5 points and 4.5 rebounds. He had 13 points in the Hawks' 56-52 win at Ankeny Centennial.
Otten, who has battled some injuries in each of the last two seasons, will provide some toughness around the basket if he can stay healthy. He will often be surrounded by four guards in the Hawks' lineup.
"I feel great about the amount of guys who will contribute," Carlson said. "We have 11 guys who have been a big part of our team over the past two seasons. Rotationally we have not narrowed this down yet, but I love the competition our team is bringing every day to practice. Our seniors have been awesome, and I expect that we will have a team our community will enjoy watching and supporting."
The addition of junior guard Braxton Bayless, the son of former Iowa State standout Ron Bayless, should make a strong offensive team even more potent. Bayless, who transferred from Valley to Ankeny last year, is considered one of the state's top prospects in the Class of 2020.
"Although Braxton will be new to our varsity, he has been in our program for a full year," Carlson said. "He understands what we are about, and he does a great job of bringing great life and enthusiasm to our practices. He is one of our hardest workers which is key to any player trying to win championships, establish themselves as a top recruit in our state, and ultimately wanting to play at the next level."
Carlson is hoping that his team's solid basketball IQ, big game experience and great team chemistry will lead to a successful season. He said the expectations for the program are high.
"Our expectations for these players are consistent with our program's standards of right behavior, consistent work ethic, and becoming the most unselfish team in the state," he said. "I think from a game standpoint we feel confident this team at the end of the year will compete at a high level and be playing our best come tournament time."
Ankeny will be tested right away in its season opener. The Hawks will host a rematch against Des Moines North, the No. 2 team in The Des Moines Register's preseason rankings, on Tuesday.
The Polar Bears are led by senior guard and South Alabama recruit Tyreke Locure, who averaged 28.1 points per game last season.
"Any time you have the opportunity to play against a great team with great coaches you will learn quickly how much work you still need to put in," Carlson said. "They have the best player in the state in my opinion in Tyreke and a team that is full of tough-minded winners. Coach (Chad) Ryan consistently produces teams that are ranked and really hard to prepare for. We are looking forward to getting our season started and the challenges that we will face."