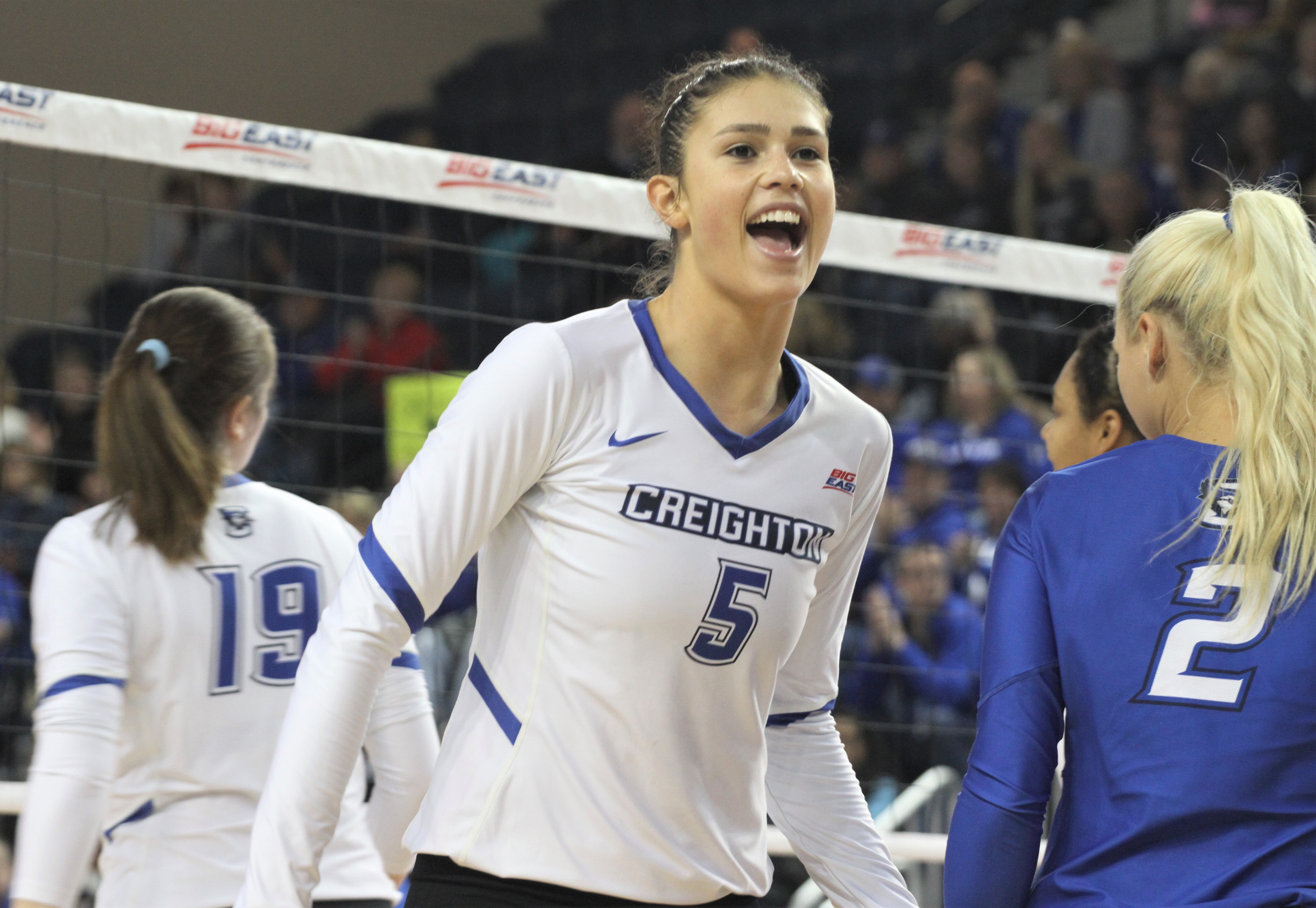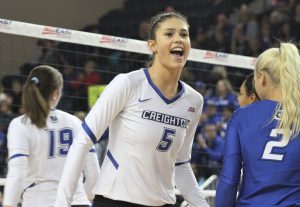 Jaali Winters was a dominant volleyball player in high school at Ankeny Centennial.
She's been just as dominant for Creighton as a collegiate player in the Big East Conference.
Winters was named the tournament's Most Outstanding Player after leading the ninth-ranked Bluejays to their fifth consecutive Big East championship title on Saturday in Omaha. She had 19 kills and 17 digs as Creighton defeated No. 16 Marquette, 26-28, 25-22, 25-21, 25-21, at D.J. Sokol Arena.
"To win it all four years is really something so special," said Winters, a senior outside hitter. "As a team we went 18-0 in conference play this year, and I think it was really backed up by winning (this match). I don't think it would have meant as much if we didn't win the Big East championship as well. It means a lot to us, and we're just excited to see where we go next."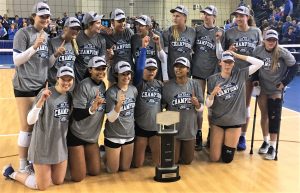 Winters became the third player to be named Big East championship MVP twice–she was also honored in 2016. She is the seventh different individual to be named Big East championship MVP and Big East Player of the Year in the same season.
It was the 20th consecutive victory for Creighton (28-4), which earned the Big East's automatic bid into the NCAA Tournament. Winters and the other Bluejay seniors finished their careers a perfect 41-0 at home against Big East opponents.
"I think it's good to go into next weekend with a lot of confidence with that win," Winters said. "It was huge for us, and also just to play at home. I think that's a huge thing for us to be able to get the jitters out of the way. I think you saw we might maybe play a little nervous now that it's the postseason, but we got that out of the way. I think we'll be ready to roll for next weekend."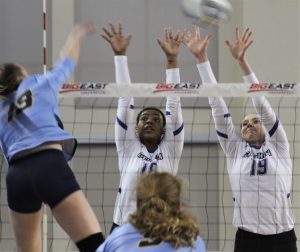 Former Ankeny standout Megan Ballenger had nine kills and two block assists in the Bluejays' win. The redshirt junior middle blocker said her team was hoping to nail down a top-16 seed for the NCAA Tournament.
"I think it kind of solidifies that spot to host," said Ballenger, who was a second-team all-Big East selection this season. "I knew this was a big match depending on seeding, so that was really important. We were kind of playing for our seed in the NCAA Tournament, so that was kind of probably at the top of our list of things on our mind."
On Sunday night, Creighton was awarded a No. 9 national seed, the third time in program history it has been seeded. The Bluejays, making their seventh straight NCAA appearance, will host South Dakota (21-9) on Friday at 6 p.m. in Omaha.
With a victory, Creighton would play Saint Mary's (19-9) or Washington (18-12) in the second round. That match is slated for Saturday at 7 p.m.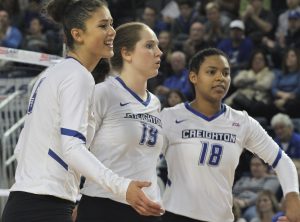 South Dakota is making its first NCAA Tournament appearance at the Division I level, earning the automatic bid out of the Summit League. USD is led by Summit League Player of the Year Hayley Dotseth, a former star at Dowling Catholic and a former club teammate of Winters and Ballenger.
Creighton was also a No. 9 national seed last season, when it lost to Michigan State in the second round of the tournament. The Bluejays advanced to the Elite Eight in 2016 and to the Sweet 16 in 2015.
"I would love to go farther (this year)," Winters said. "The Elite Eight–it was a great taste of what could be–but going even further would be incredible. But we've just got to take it one game at a time and just beat the team on the other side of the net. That's all we can do."