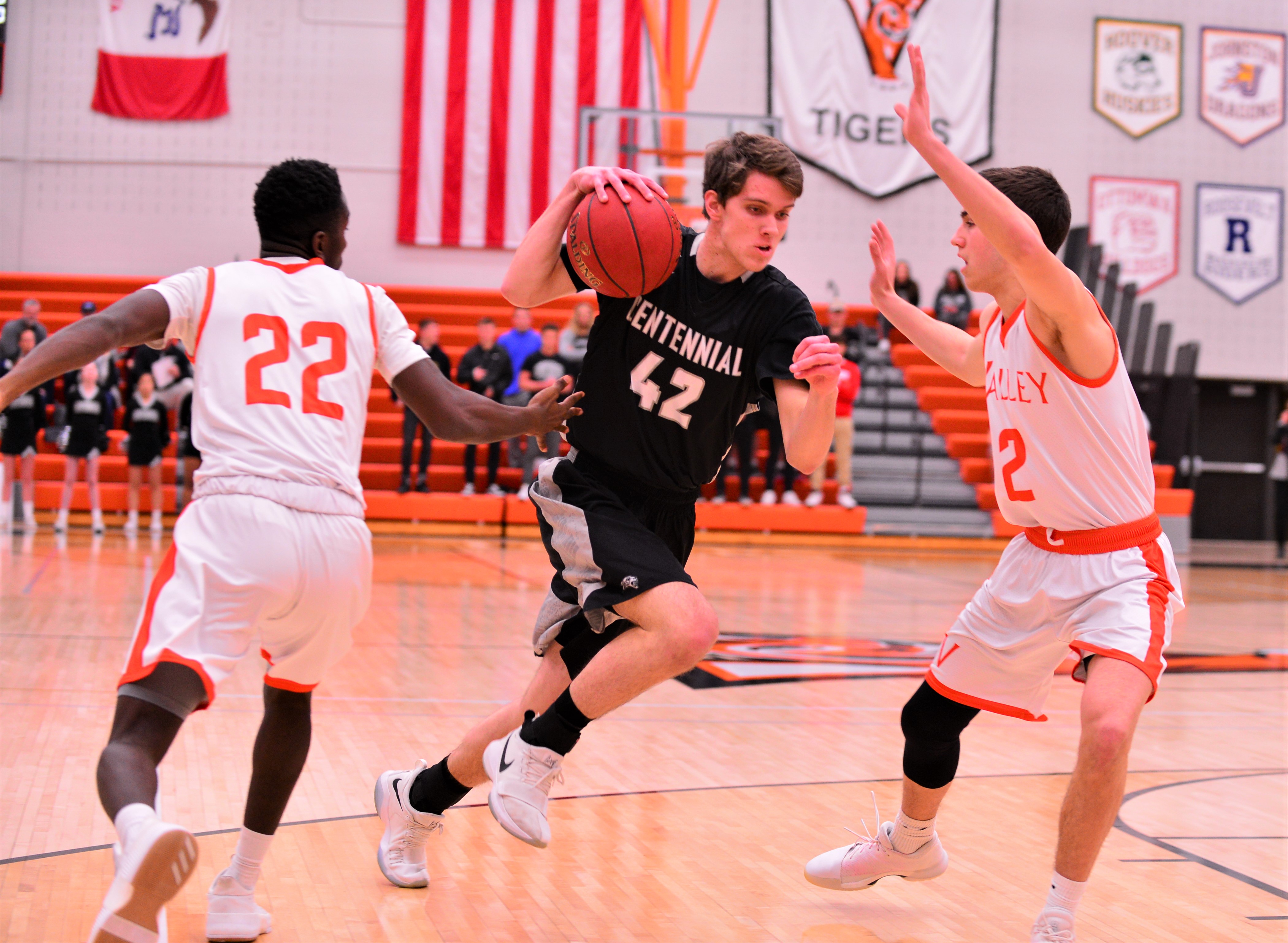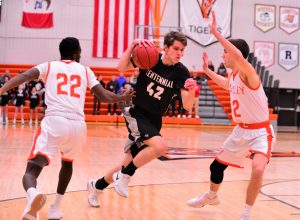 The Ankeny Centennial boys' basketball team appears to be loaded with frontline players.
The Jaguars could be a little thin in the backcourt, though, following the graduation of all-state guard Hunter Strait, who is now playing a key role as a freshman at Truman State.
"Our returning players that played the most are all frontline players, so I would like to think that is a strength going into the season," said Centennial coach Bob Fontana.
Juniors Micah Johnson and Cody McCullough, a pair of 6-foot-7 post players, are among the returnees from last year's team that posted a 14-9 record. Ben Breeding, a 6-6 post player, and fellow senior Lathan Brandt, a 6-4 forward, are also back for the Jaguars.
Johnson earned all-conference honorable mention as a sophomore, when he averaged 7.7 points per game and shot 54.5 percent from the field (72-of-132). He scored a career-high 15 points in a win at Urbandale.
Johnson led the team with 4.6 rebounds per game. He also had a team-high 22 blocks.
McCullough averaged 2.1 points and 2.8 rebounds. Breeding averaged 1.9 points and 4.3 rebounds.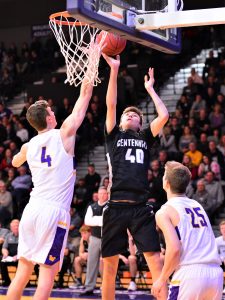 Brandt can play on the perimeter or in the post. He averaged 3.5 points and 2.7 rebounds last year, when he scored a career-high 14 points in a victory over Waukee.
Brady Petersen, a 6-6 junior, could also be a factor in the post. He was a standout offensive lineman this fall for the Centennial football team.
"We could have some depth if everyone is healthy," Fontana said. "Brady just had his first full practice this past Wednesday, and Lathan hasn't practiced since last Tuesday."
Preston Kelling, a 6-3 junior, is the team's top returning guard. He averaged 3.3 points and had 14 assists last season, when he also connected on 10-of-38 3-point attempts.
Seniors Tyler Rodgers and Garret Severseike are also expected to play huge roles in the backcourt. Rodgers missed last season due to an injury, but is now healthy.
Junior guard Caleb Van Meter will likely see some action as well in the team's nine-man rotation.
"The practices have been decent," Fontana said. "The returning players know what to expect. The guys new to the varsity are adjusting to the pace of practice. So far the kids have been easy to work with. My biggest concern is getting everyone healthy."
Centennial will host Southeast Polk in its season opener on Tuesday. The Jaguars will then play at Des Moines Hoover on Friday.
Centennial has racked up 76 victories in its first five seasons under Fontana, who started the program in 2013.
"Expectations are always high from a coaching staff point of view," Fontana said. "Our goal is continuous improvement…one day at a time."
The Jaguars will host Valley on Dec. 4. The Tigers have ousted Centennial from postseason play in four of the last five years, including a 48-46 overtime victory in last year's substate semifinal.
Fontana is hoping that his team can get over the hump and qualify for the state tournament this year for the first time in school history.
"The keys will be being healthy, having good team chemistry, playing solid defense, taking care of the basketball and understanding the process," he said.