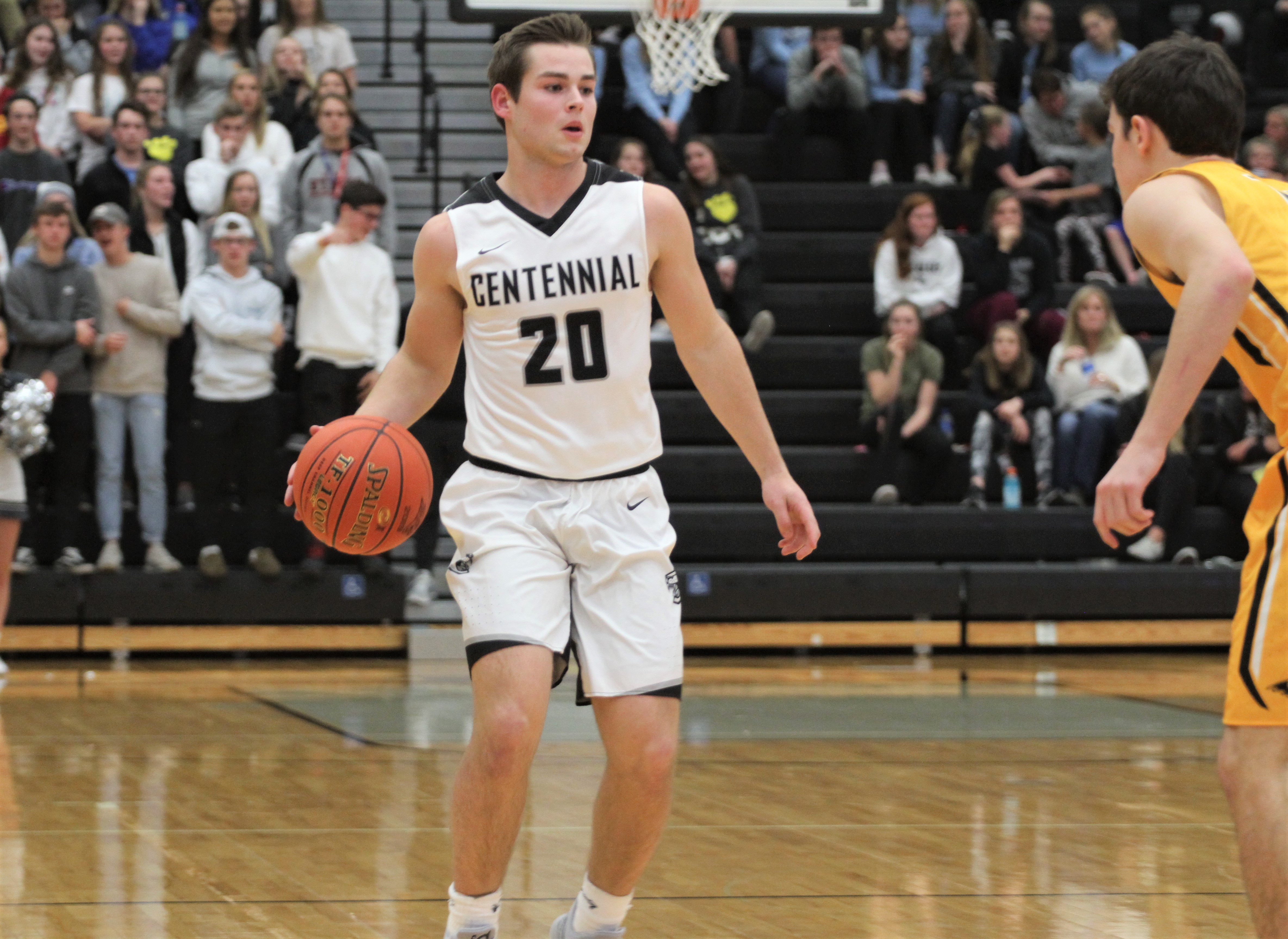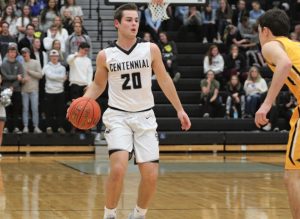 After losing its last two season openers, the Ankeny Centennial boys' basketball team was determined to get off on the right foot.
Thanks to a crucial 6-minute stretch, the Jaguars accomplished their goal.
Centennial overcame an early deficit and then pulled away to defeat visiting Southeast Polk, 62-45, in its season opener on Tuesday. The Jaguars led by as many as 23 points in the second half.
"We did a good job of rebounding, and we only had seven turnovers," said Centennial coach Bob Fontana. "It was a total team effort."
The Rams led, 12-10, before Centennial closed out the first quarter on a 6-0 run. The Jaguars then outscored Southeast Polk in the second quarter, 18-6, to build a 34-18 advantage.
"We held them scoreless for 6 minutes–the last 3 minutes of the first quarter and the first 3 minutes of the second quarter," Fontana said. "We had a really good second quarter."
Cody McCullough led Centennial with a double-double, scoring a career-high 16 points and grabbing 11 rebounds. He made 8-of-10 shots from the field.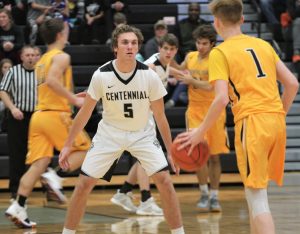 Preston Kelling had 10 points, including a pair of 3-point goals. Lathan Brandt added nine points.
Senior guard Tyler Rodgers dished out four assists in the win. He missed all of last season due to a shoulder injury.
"Tyler hasn't played for two years," Fontana said. "It was nice to have him out there with his leadership and his toughness."
Rodgers also finished with six points. Backcourt mates Garret Severseike and Caleb Van Meter each added four points.
"I thought Garret and Caleb did a nice job off the bench," Fontana said.
The Jaguars will play at Des Moines Hoover on Friday. The Huskies opened their season on Tuesday with a 57-47 victory at Urbandale.