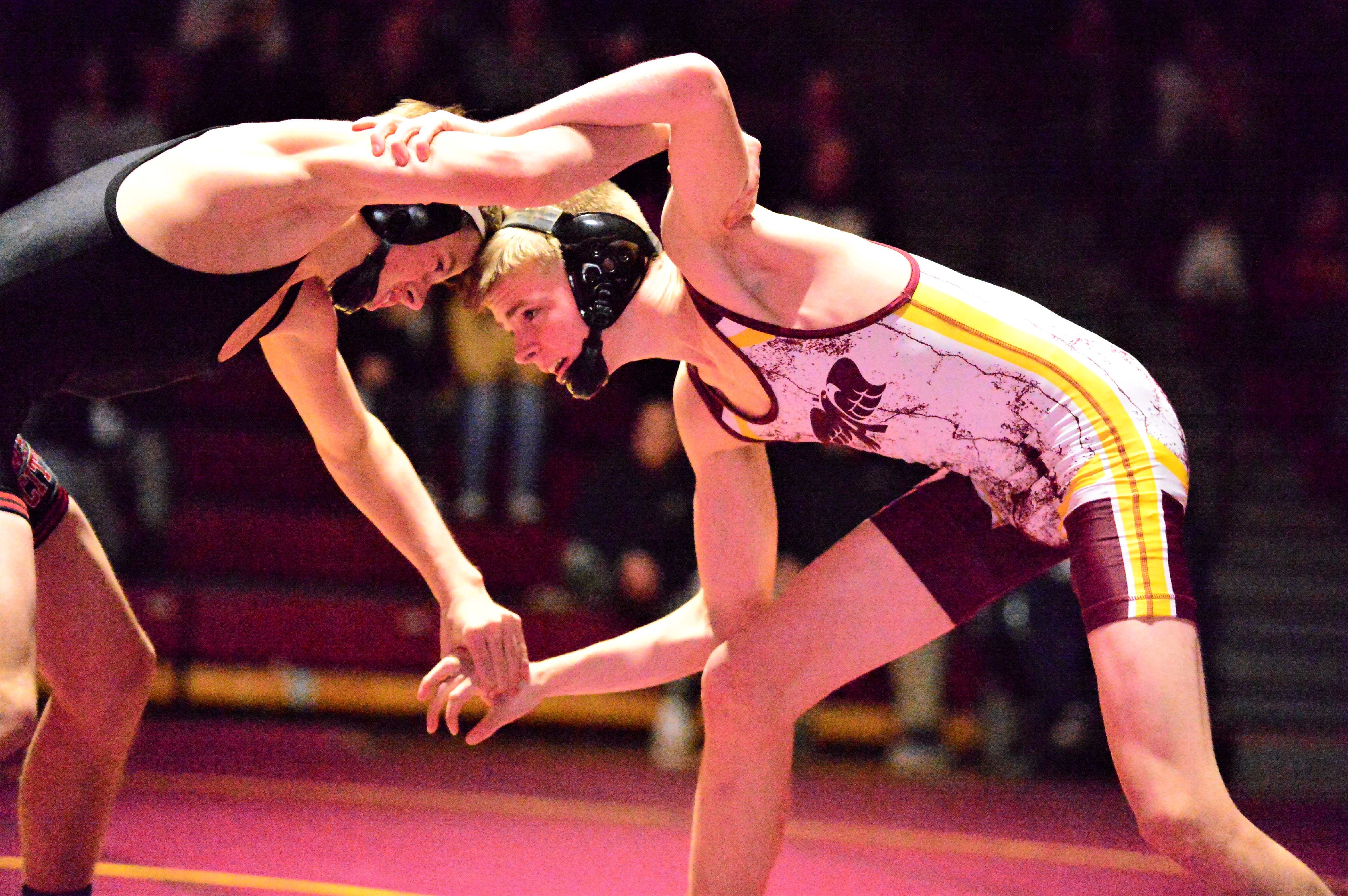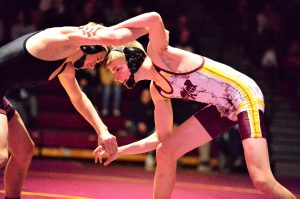 Thursday's season-opening dual meet went about the way that Ankeny wrestling coach Jack Wignall expected.
The Hawks won 11 of the 14 matches and rolled to a 61-17 victory over visiting Mason City, which had four open weights.
"We were hoping to win a couple of other matches that didn't go our way, but we knew (Mason City) had some holes in their lineup," Wignall said. "We figured we'd be able to handle them pretty easily with the kids we had in the lineup. They have some really good individuals, but just not a lot of depth."
Ankeny had five pins on the night, including one by second-ranked Caleb Rathjen at 126 pounds. Sam Kallem then followed with another fall at 132 to give the Hawks a 55-11 lead.
"Caleb looked tough, and that was Sam's first cut down to (132 pounds)," Wignall said. "It was a little bit more difficult than he anticipated, but given the circumstances I thought he wrestled really hard against a pretty decent kid (Chris Keller) and ended up getting a pin."
Ankeny also got pins from Wyatt Carl at 145, Mo Watson at 170 and Mason Thomas at 220. Both Watson and Thomas needed less than a minute to finish off their foes.
"(Thomas) is a little light for 220, but he's built like a truck," Wignall said. "He hasn't been on the mat for a couple of years. He's a rugby player–so he's a multi-sport guy–but he just hasn't gone out for wrestling the last couple of years. He's made a big difference in the room because he gives some of our guys another workout partner, and he hasn't missed a beat."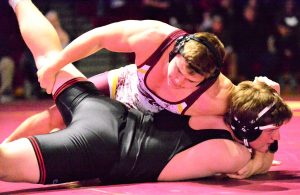 Ankeny's Cael Cox posted an 11-6 decision at 113. Teammate Daniel Rose opened the meet with a 15-4 major decision at 152.
"For (Rose) to kick off the dual meet like that was very reassuring that he's doing the right things," Wignall said.
The Hawks then held a short practice on Friday morning before leaving for Independence. They will compete in the Cliff Keen Invitational on Friday and Saturday.
"It's a quick turnaround," Wignall said. "We get a one-pound allowance, but we have to make weight at 2 p.m. this afternoon and then the tournament starts at 4."
Here are the match-by-match results:
Ankeny 61, Mason City 17
152: Rose (A) beat R. Monahan, 15-4; 160: Goldner (A) won by forfeit; 170: Watson (A) pinned Olsen, :55; 182: Scherle (A) won by forfeit; 195: Co. Rathjen (A) won by forfeit; 220: Thomas (A) pinned Brager, :59; 285: T. Monahan (MC) won by technical fall over Gray, 18-3; 106: T. Anderson (A) won by forfeit; 113: Cox (A) beat Coo. Wiemann, 11-6; 120: Cu. Schriever (MC) pinned Faeth, 1:11; 126: Ca. Rathjen (A) pinned Con. Wiemann, 3:48; 132: Kallem (A) pinned Keller, 3:11; 138: Co. Schriever (MC) pinned D. Anderson, 4:46; 145: Carl (A) pinned Cervantes, 3:19.