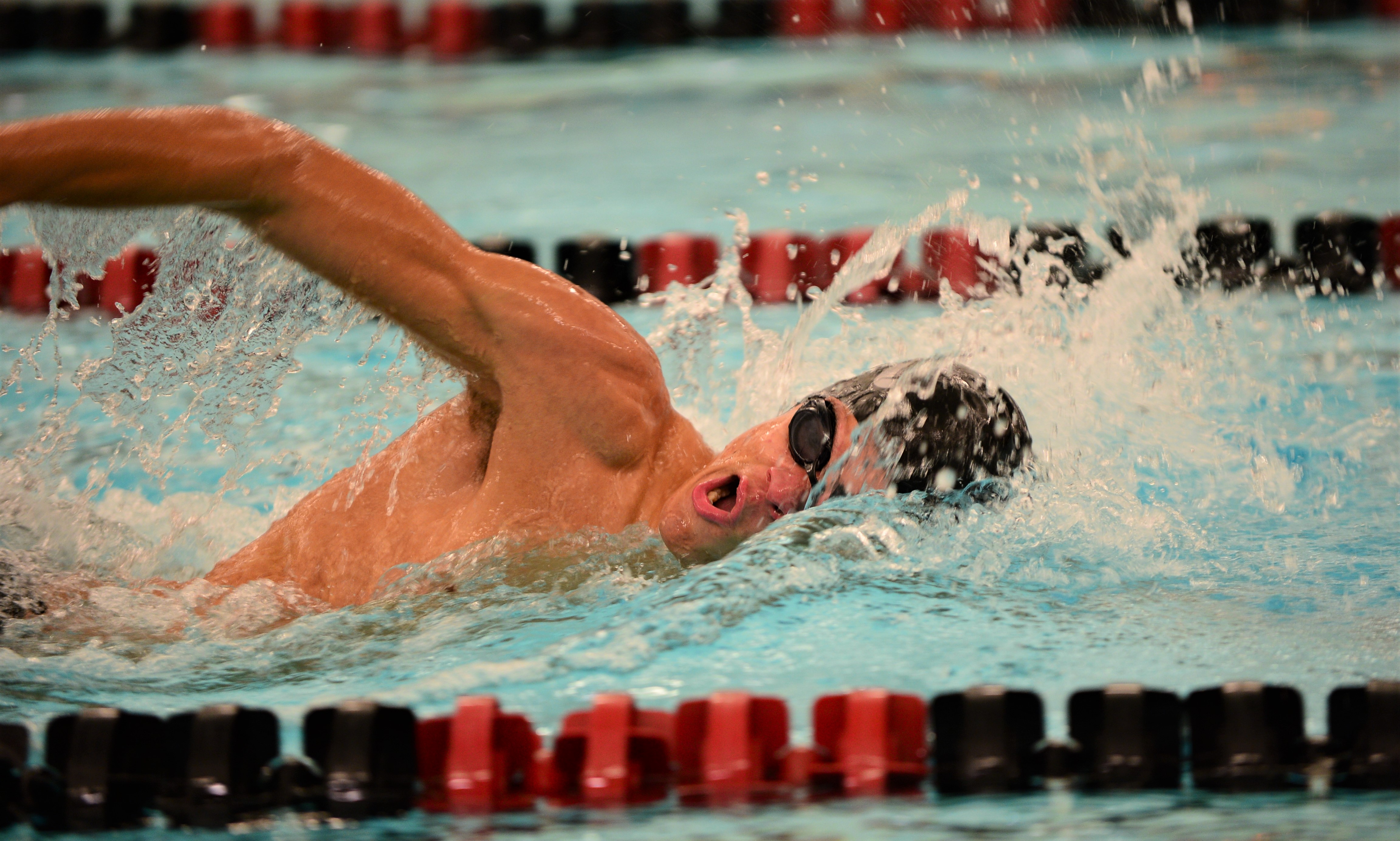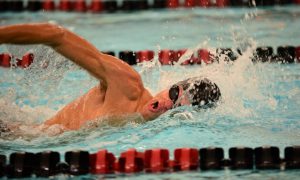 Four of the state's top 10 boys' swimming teams were in action on Saturday at the Mike Wittmer Invitational in Ames.
Fifth-ranked Ankeny placed second in the six-team field with 230 points. The Hawks won six of the 11 events.
No. 2 Ames captured the team title for the third straight year, racking up 330 points. No. 7 Johnston and No. 9 Cedar Falls placed third and fourth, respectively.
Ankeny competed without sophomore distance swimmers Trent Frandson and Brek Stukerjurgen, who were both resting in preparation for a junior national meet.
"Overall, we swam pretty well," said Ankeny coach Justin Crouch. "It is hard to gauge where we are at right now being short-handed. We did see some improvement from Thursday so I think we took a step in a positive direction."
Ankeny was led by senior Mason Keinroth, who won a pair of individual events. Keinroth took the 200 individual medley in a time of 2:03.33, then later won the 100 breaststroke in 1:03.94.
The Hawks also got victories from Max Martin and Jae Swanepoel. Martin won the 50 freestyle in 22.60, then took second behind Swanepoel in the 100 freestyle, posting a time of 50.48. Swanepoel was clocked in 49.83.
Weston Miner placed third in the 100 butterfly in 54.29 seconds. He was the runner-up in the 100 backstroke, posting a time of 56.77.
Adam Vaske took fourth in the 200 freestyle. He was clocked in 1:53.15.
Vaske teamed up with Martin, Swanepoel and Miner to win the 200 freestyle relay. The Hawks posted a time of 1:30.90.
Ankeny later won the 400 freestyle relay by nearly 6 seconds. The foursome of Martin, Vaske, Swanepoel and Keinroth was clocked in 3:19.67.
The Hawks opened the meet with a second-place finish in the 200 medley relay. The quartet of Miner, Keinroth, Noah Odson and Swanepoel posted a time of 1:42.27.
"I loved seeing the encouragement and the effort," Crouch said. "These guys really care about doing well and are wanting to be successful. It is fun to see the growth not only in the pool but outside the pool as well."
The Hawks will travel to Dowling Catholic on Thursday for their CIML Central Conference opener. The dual meet begins at 5:30 p.m.
"It will be important this week to continue to develop our second and third swimmers," Crouch said. "I think if we can continue to improve, we could be a fun team to watch. You just have to remember that it is a marathon and not a sprint. It should be a heck of a dual against Dowling."