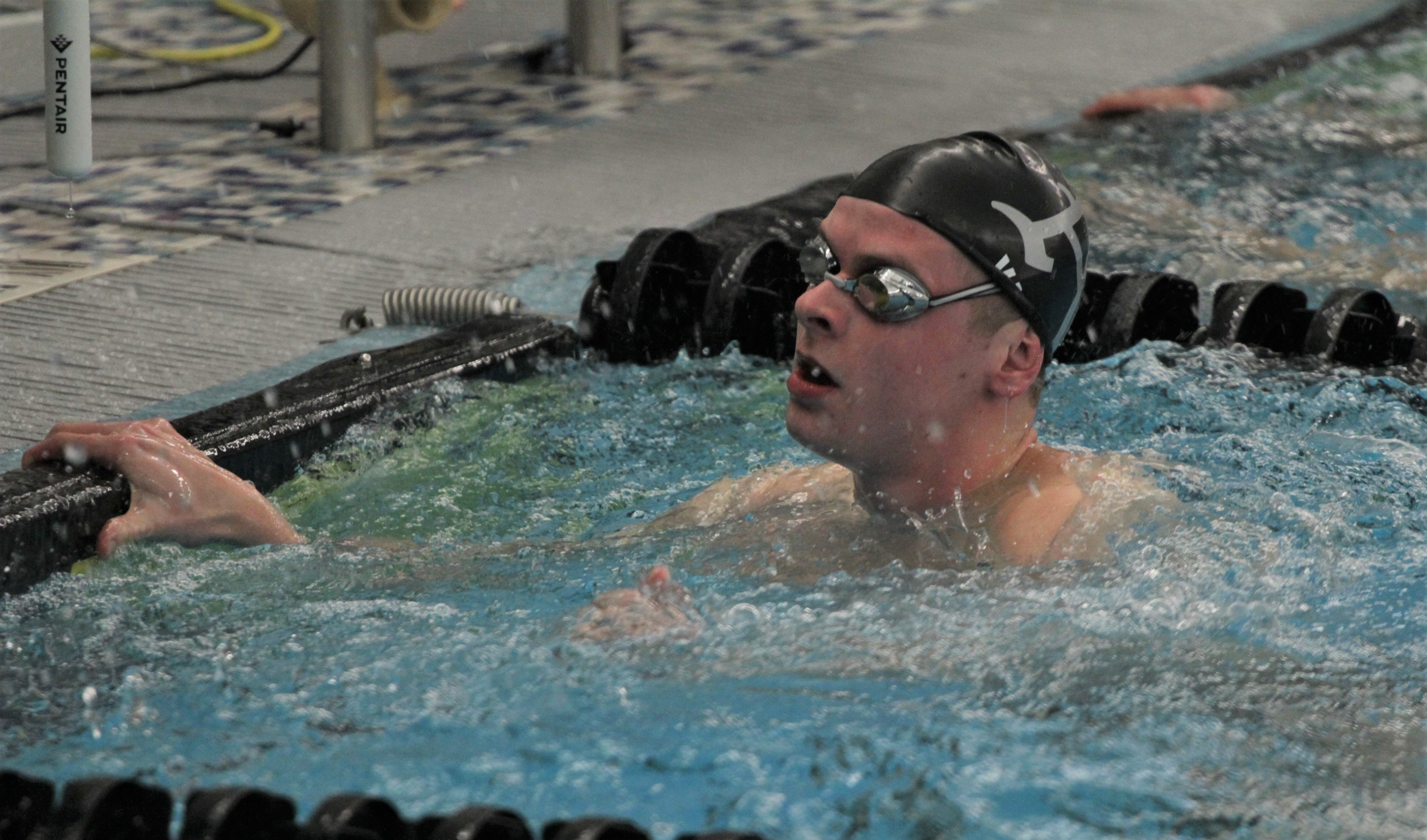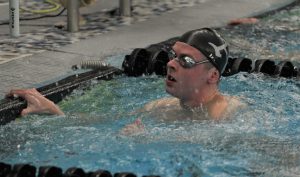 Senior Adam Vaske won four events to help the fifth-ranked Ankeny boys' swimming team to a 110-60 victory over visiting Des Moines Roosevelt on Thursday at Trail Point Aquatics Center. He won the 200 freestyle in 1:54.38, the 100 freestyle in 49.67 seconds, and also swam on the winning 200 and 400 freestyle relays.
Last year, Vaske helped the Hawks to a third-place tie at the state meet. He placed ninth in the 50 freestyle, 17th in the 100 freestyle and also swam on the third-place 200 and 400 freestyle relays.
Here is some inside info on Vaske:
How is the season going thus far?
I think the season is going really well so far. As a team, we have already stepped our training efforts up from last year, and I think as we continue to keep training hard we are only going to get better.
Have you been happy with your performances?
I would say that I am happy with my performances so far because I know that it is still early on in the season. I don't think my times are close to my peak performance yet, but as the season progresses I think the times will come. My technique and skills have already improved from where they were last season, so I am happy with the progress thus far.
You defeated teammate Max Martin, one of the state's top sprinters, by nearly 2 seconds in the 100 freestyle on Thursday. Do you think that shows what kind of condition you're in right now?
I would say my condition right now is pretty typical for where we are at in the season. Training is focused on getting in the best condition for the end of the season, so I think that my condition will definitely improve as we get more rest toward the state meet.
Does it help you to practice with and to compete against Max in some of your events?
Absolutely, Max is certainly a great competitor and he is always fun to race (against). We're great friends outside of the pool, but once we're racing neither of us wants to lose. So I'm super fortunate to have someone like him on the team to push me.
What are your individual goals for this season?
I definitely have times that I would like to go, but for right now my goals are mainly focused on improving my skills. Working on getting my start as fast as possible, and cutting down time on my turns are both super important to me at this point in the season. I know that if I can get where I want to be technically, then the times will come.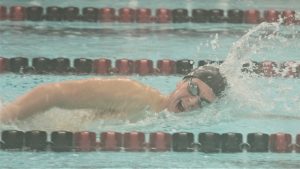 What about the team's goals?
The level of motivation on our team has really been elevated this year. I think that we all look back at last year, and know how close we were to winning a state championship. We are all really focused on improving individually, and contributing to the team in any way possible to make that possible this year. For me, a huge team goal is getting as close of a team as possible, and I want all the guys to feel like brothers. I know that the memories we make here will last our entire lives, so that is really important to me.
Are you trying to be a leader for the team? If so, how?
For sure, I know that as a senior it is my job to lead as an example for the newer guys and I try to lead by the best example I can. I've enjoyed giving senior speeches before meets, and just being able to help motivate the other guys. It's really important to me to be able to pass on some of the knowledge that I got from older swimmers when I was younger as well.
You are primarily a freestyle swimmer, focusing mostly on the sprints. Do you like competing in any of the other strokes?
Backstroke is probably my next best stroke, but lately I've been working on my fly more in practice, and I think that it is really improving.
What is your least favorite stroke?
My least favorite stroke would have to be breaststroke. When I was younger, my breaststroke used to be one of my better strokes, but as I got older my breaststroke didn't really develop like my other strokes.
Would you like to swim in college? Have you looked at any schools?
Yes, I plan to swim in college. I have not made my decision as to where I will be attending, but I am hoping this season will put me in a good standing for that goal.