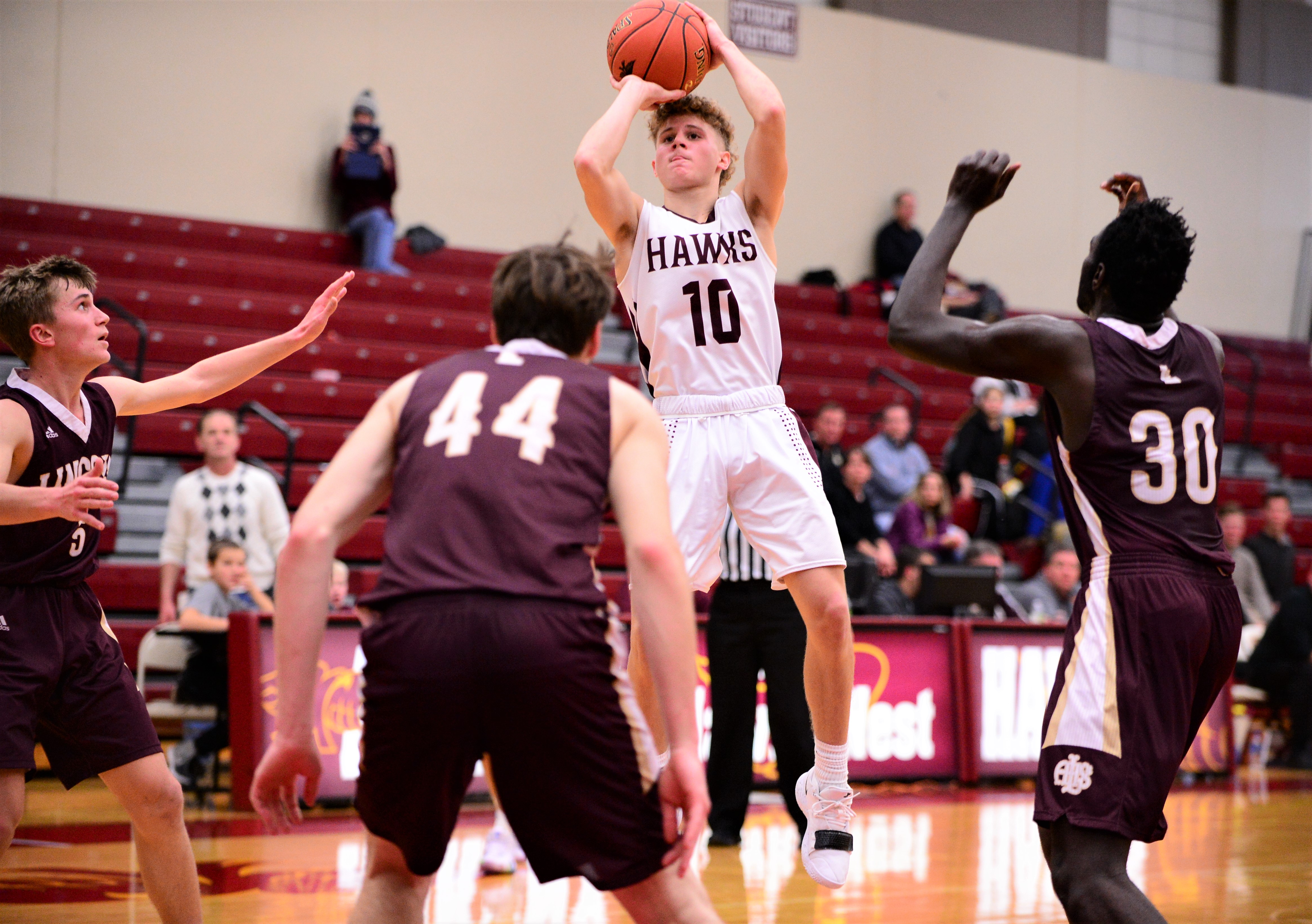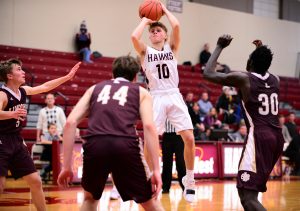 The Ankeny boys' basketball team proved again on Tuesday that it has a lot of different offensive weapons.
The Hawks don't have to rely on Braxton Bayless or Dillon Carlson every night.
Jordan Kumm poured in a career-high 20 points and Jaxon Smith added 15 to lead Ankeny to a 55-45 victory over visiting Des Moines Lincoln. The Hawks, who are ranked fifth in Class 4A by Prep Hoops Iowa, improved their record to 3-0.
"Jordan was awesome, and so was Jaxon," said Ankeny coach Brandt Carlson. "They did a great job of establishing pace for us, and I thought both of those guys played with a lot of poise."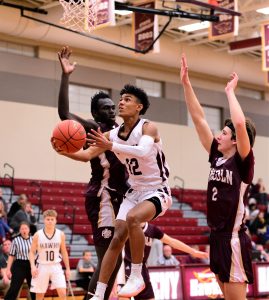 Ankeny held a 33-21 lead at halftime. The Hawks increased their advantage to 46-30 after three quarters, then held on for the win despite scoring just nine points in the final period.
"It was a tough game. It was just one of those grind-it-out games," Carlson said. "Lincoln plays a totally different style. Their best guard was out, so they just totally took their time."
Carlson praised the play of senior guard Reece Pitz, who again provided a lift off the bench.
"Reece has done a great job of trying to lead from his seventh or eighth man role," Carlson said.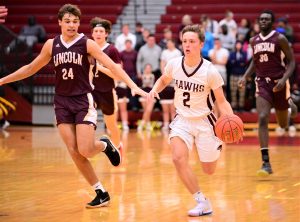 The Hawks handed Lincoln (2-1) its first loss. The Railsplitters were coming off a 76-63 victory over Des Moines East on Saturday at Wells Fargo Arena.
"They're an up-and-coming team," Carlson said. "They play hard, and they're well-coached. It was a tough matchup for us because of their size, but we were able to get a lead and then kind of sustain it."
Ankeny will host crosstown rival Ankeny Centennial (1-2) in its CIML Central Conference opener on Friday. The road team has won the last five games in the series.