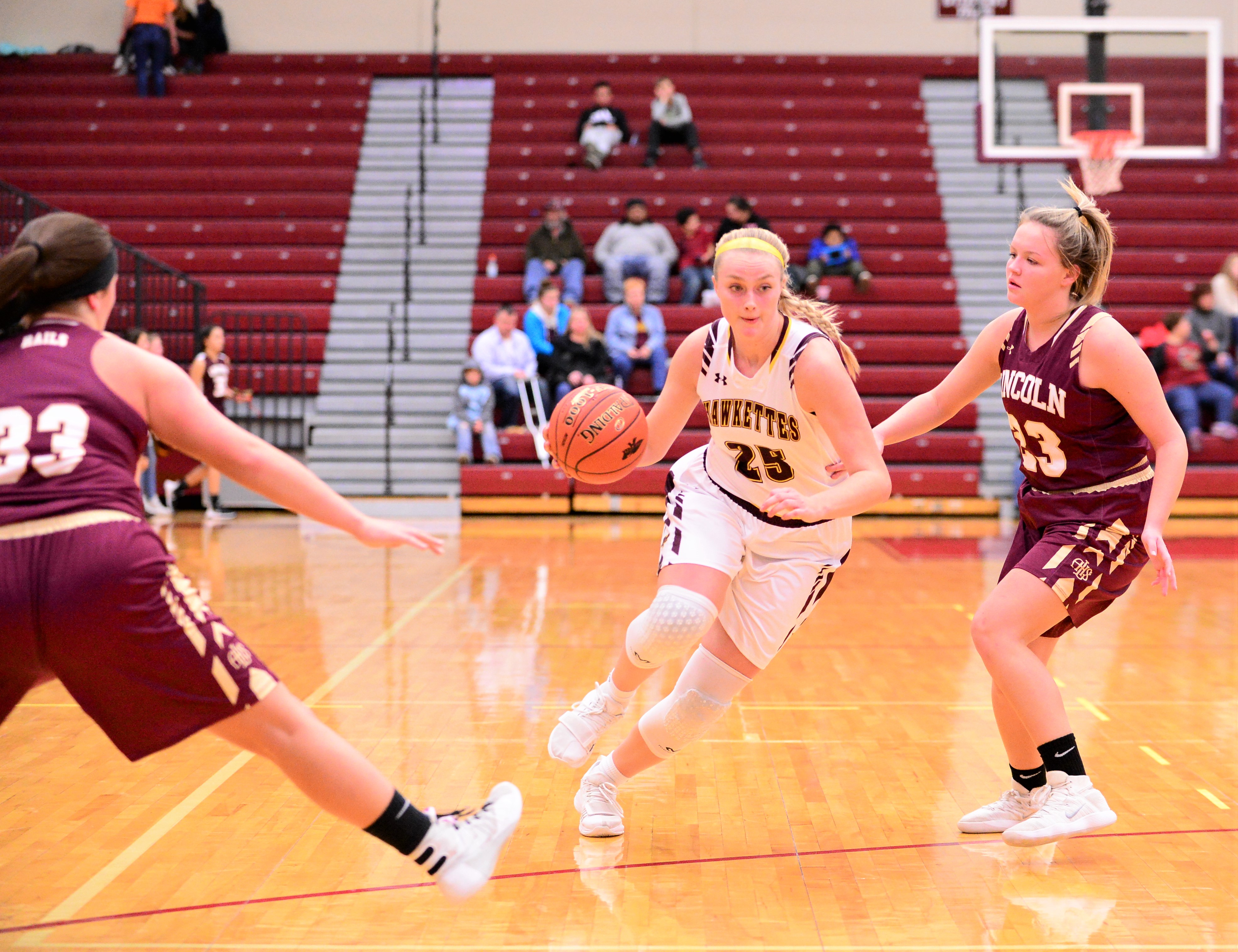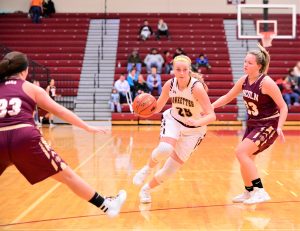 The Des Moines Lincoln girls' basketball team didn't have an answer for Ankeny's Sara McCullough.
McCullough recorded a double-double by halftime of Tuesday's game at Ankeny, racking up 13 points and 10 rebounds. The Northern Iowa recruit finished with 21 points and 17 rebounds as the Hawkettes rolled to a 74-39 victory.
"Sara got going early," said Ankeny coach Dru McAnelly. "It was a pretty dominating performance, and she didn't even play in the fourth quarter."
Ashley Harrington had nine points as Ankeny improved its record to 4-1. Jaelynn Kueker and Kathryn Hersom each added eight points, while Isabelle Vacek chipped in six points and seven rebounds.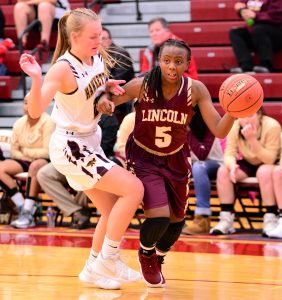 "Everybody contributed," McAnelly said. "I thought we did a better job defensively in the second half, and we're starting to shoot the ball a little better."
Ankeny built a 36-16 halftime lead, then increased its margin to 52-23 after three quarters. McAnelly cleared his bench in the fourth quarter, allowing 12 different Hawkettes to score.
Ankeny shot 51.0 percent from the field (25-of-49) and made 20-of-29 free throws. Lincoln (1-4) suffered its fourth loss by 26 points or more.
"We did a better job of running and getting out in transition and creating a lot of easy scoring opportunities," McAnelly said.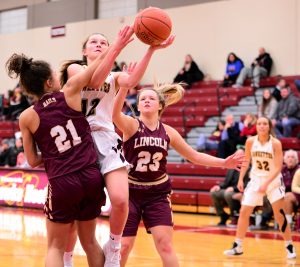 The Hawkettes will host crosstown rival Ankeny Centennial in its CIML Central Conference opener on Friday. The 10th-ranked Jaguars (3-2) have never lost to Ankeny.
Ankeny will then play its next five games on the road, beginning with Tuesday's trip to No. 1 Southeast Polk.
"The gauntlet starts," McAnelly said. "We'll see what we're made of."