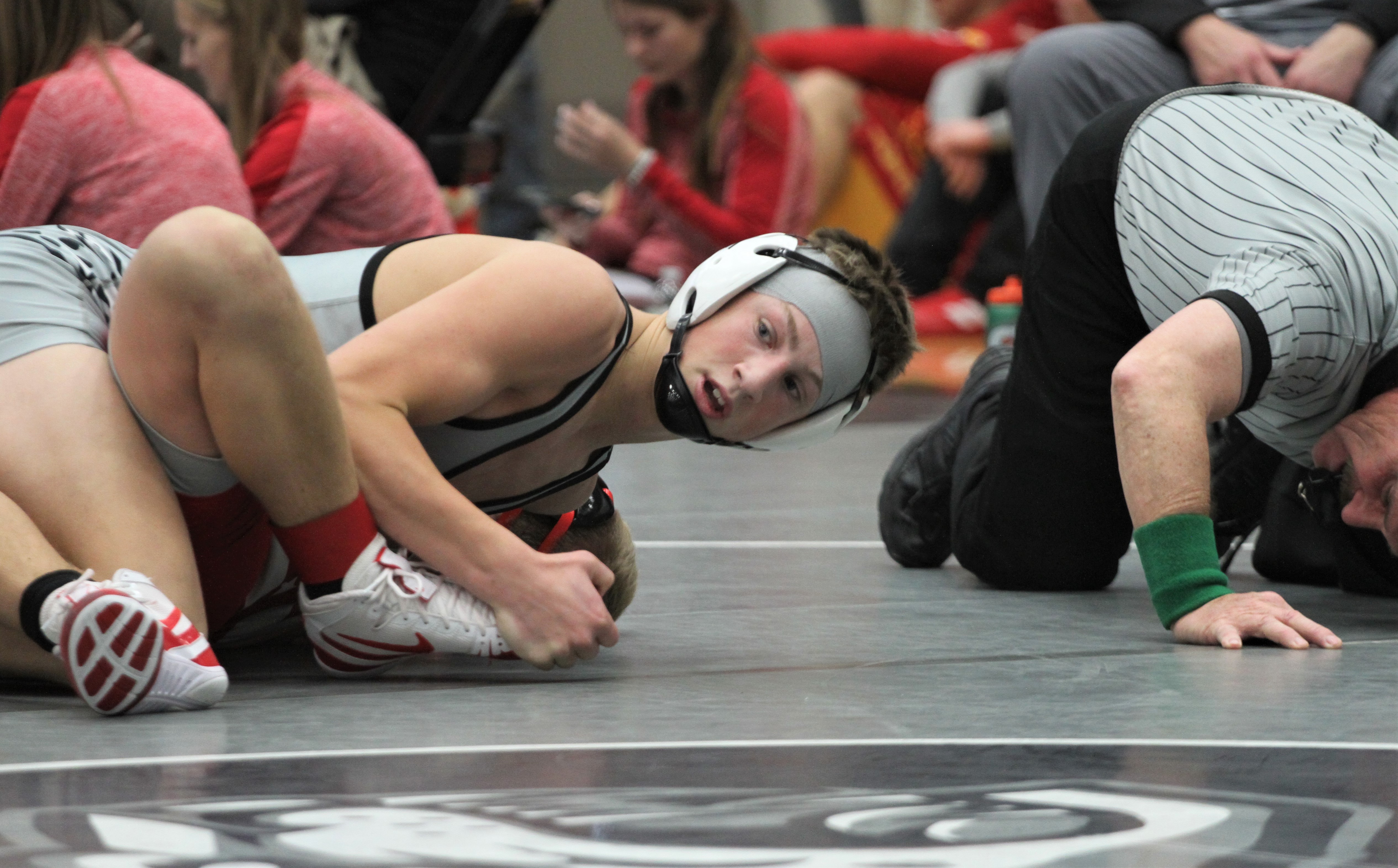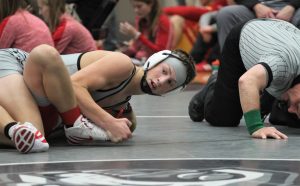 The Ankeny Centennial wrestlers turned in a dominating performance at the Centennial Duals on Saturday, winning all five of their matches by an average of 26 points.
The ninth-ranked Jaguars posted a 46-21 victory over Dowling Catholic in the finals to capture the tournament title for the second straight year. They raised their record to 7-0 on the season.
"We wrestled pretty well, so I can't complain," said Centennial coach Jay Groth. "It was a good day for everybody for the most part."
Centennial opened the tournament with a 50-19 win over Prairie City-Monroe, the No. 1 team in Class 2A. The Jaguars then defeated Carlisle, 50-22, and Dallas Center-Grimes, 51-25, to place first in their four-team pool.
In the semifinals, Centennial rolled to a 48-27 triumph over Dubuque Hempstead. Those two teams had met in the title match in each of the previous three years, with Hempstead winning in both 2015 and 2016 before the Jaguars won last year.
"I was a little surprised that Hempstead got second in their pool," Groth said. "I thought maybe they'd win their pool because we've seen them in the finals in the last three years, but Dowling wrestled well all day and had some scrappy guys. We had a good match with them in the finals."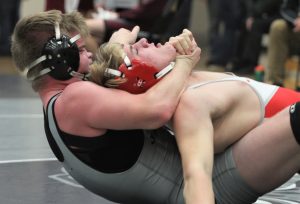 Seven Centennial wrestlers went a perfect 5-0 on the day, including Eric Owens. Owens, who is ranked 10th at 145 pounds, had four pins and a technical fall.
Jackson Helmkamp at 106, sixth-ranked Nic Leo at 182 and Ethan Frazier at 195 also had four falls on the day. Lane Pruisner at 285 recorded three pins.
"Ethan wrestled really well," Groth said. "He was more patient on his feet and took better shots, so I was real pleased with him. And Lane came back from a loss on Thursday (to Ottumwa's Jacob Brownlee) to go 5-0. Our big boys are coming along nicely."
Top-ranked Ben Monroe at 132 and second-ranked Logan Neils at 170 also went 5-0 in the tournament. Monroe, who remained unbeaten on the season, had three pins and two technical falls. Neils had a pair of falls.
The Jaguars will host Ankeny in their CIML Central Conference opener on Thursday.
"We're 7-0 going into the big rivalry match with Ankeny," Groth said. "We've got a couple of guys that are banged up, but I guess now is the time to be hurt so that we can get healed up for when it really matters."