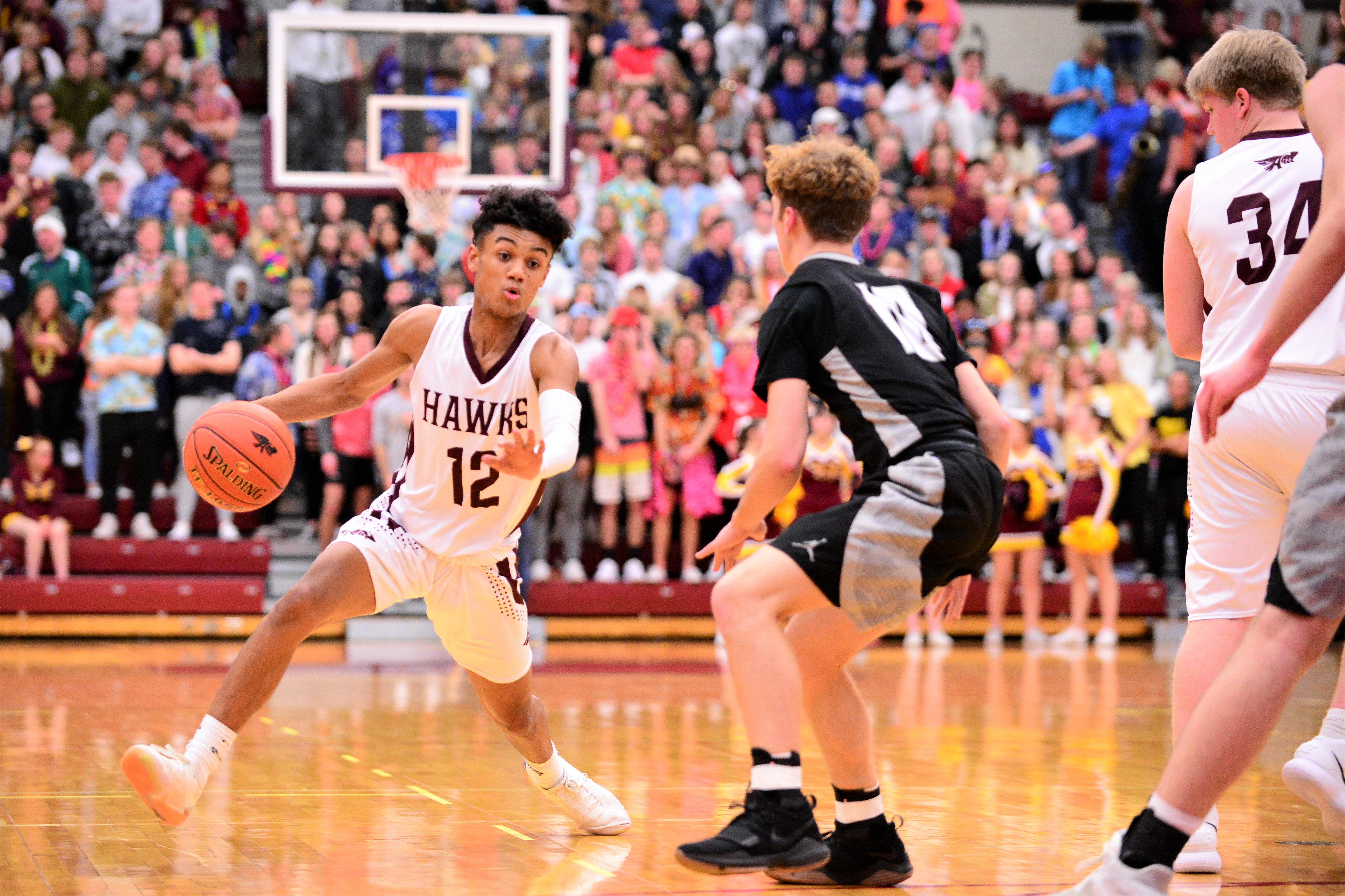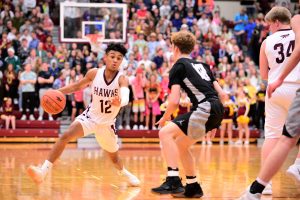 Junior guard Jaxon Smith scored 12 points to help the Ankeny boys' basketball team to a 58-50 victory over visiting Ankeny Centennial on Friday. The Hawks improved their record to 4-0 on the season.
Smith leads the team with a 14.8 scoring average. He had a season-high 17 points in the Hawks' 83-55 win at Fort Dodge on Nov. 30.
Here is some inside info on Smith:
Congratulations on the win over Centennial. What was the key to your team's fast start, which saw the Hawks build a 28-4 lead early in the second quarter?
We were all ready to eat. We were hungry.
Your team then struggled the rest of the way as the Jaguars closed the gap to four points in the fourth quarter. What was your reaction when the lead nearly evaporated?
I think me and the whole team would agree on this one. Once they came back, we just said, "We're not letting it happen. We've got too many weapons on this team to let that happen."
One of your teammates, Braxton Bayless, drove for a basket with 1 minute 22 seconds left to halt Centennial's rally. How huge was that basket?
Braxton's basket was very big for us because we had been struggling, but that's just what he brings to us.
Braxton joined the team this season after transferring from Valley last year. What has he brought to the program?
He's one of the most athletic guards in the state, and that's huge for us.
Like you mentioned, your team has a lot of offensive weapons. You lead the squad in scoring, but you're also considered one of the state's best on-ball defenders. Do you take a lot of pride in your defense?
I take defense very seriously. When coach (Brant Carlson) asks me to shut someone out of the game, that's what I want to do…no exceptions.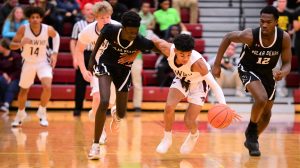 Who is the emotional leader of the team?
I believe everyone on this team no matter how much they play is an emotional leader. That's just who we are.
Your brother, Jalen, played at Ankeny before joining the team at North Iowa Area Community College in Mason City last year. Is he still playing somewhere?
Jalen is now playing at Riverland Community College in Minnesota.
Where are you at in the recruiting process? Have you looked at any schools yet, and has Jalen given you any advice on what to look for?
Jalen has opened my mind a lot about schools to be looking for that he thinks would be interested in me. I have just a few Division II schools looking at me.
Favorite NBA player?
I would have to say my favorite player is D(erek) Rose.
Can anybody prevent Golden State from winning another title this year?
I know the Lakers can stop the Warriors.