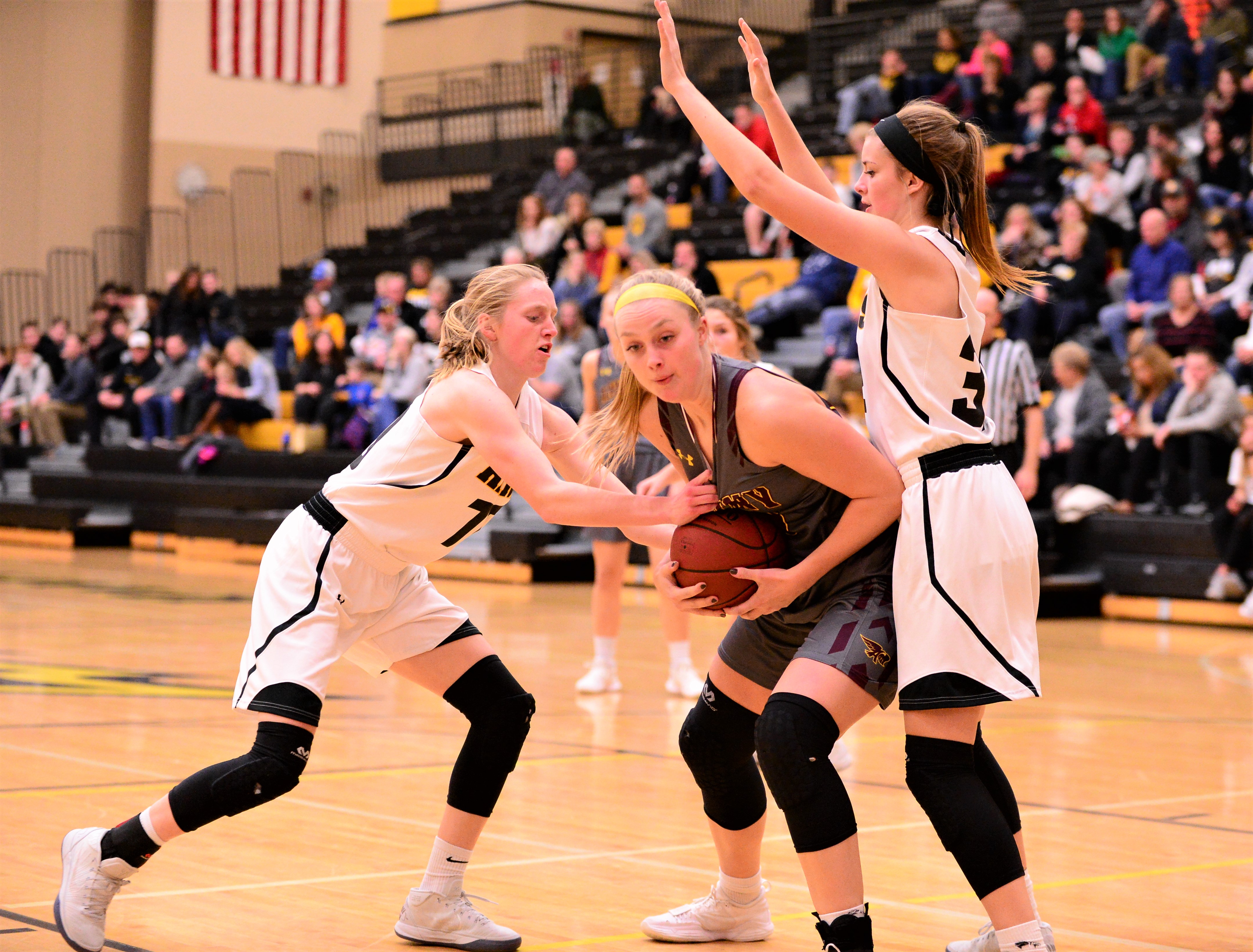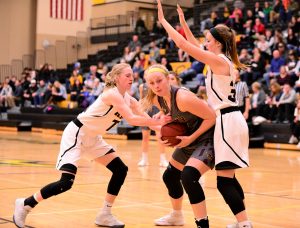 When it comes to potent girls' basketball duos, there might not be a better 1-2 punch in the state than Southeast Polk's Grace Larkins and Maggie McGraw.
The two standouts combined for 55 points Tuesday to lead the eighth-ranked Rams to a 71-47 victory over No. 13 Ankeny at Southeast Polk.
"We came out a little flat, and those two girls got going early and before we knew it we were down 20 (points)," said Ankeny coach Dru McAnelly. "Obviously, you can't do that against good teams."
Larkins and McGraw both went 12-of-17 from the field and finished with 28 and 27 points, respectively. Larkins, a sophomore, also had six rebounds, four assists and eight steals.
Southeast Polk, the preseason No. 1 team, improved its record to 6-1. Ankeny dropped to 4-3 with its second straight loss.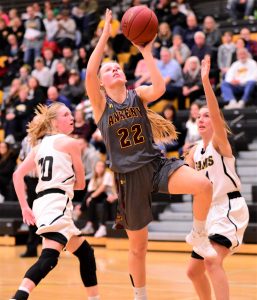 "(The Rams) put five girls on the floor that can score the ball, they get after you defensively, and they can get out and run in transition," McAnelly said. "They're tough, especially at home."
Ankeny fell behind at halftime, 41-16, before outscoring the Rams in the second half. Sara McCullough led the Hawkettes with 16 points, six rebounds and two steals.
Kayla Pitz went 3-of-6 from 3-point range and finished with 11 points. She also dished out three assists.
Ellie Maschoff added six points on a pair of 3-pointers.
"Ellie did a really nice job off the bench, and I thought Sara played tremendous," McAnelly said. "We played much better the second half. I was proud of the girls for not giving up, and hopefully we can carry that energy into Friday night because it's a big (game) for us."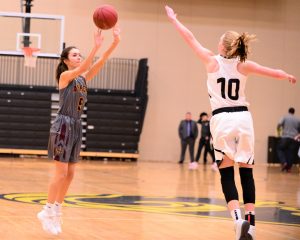 The Hawkettes will return to CIML Central Conference action on Friday, when they travel to Urbandale to face the J-Hawks (3-3).