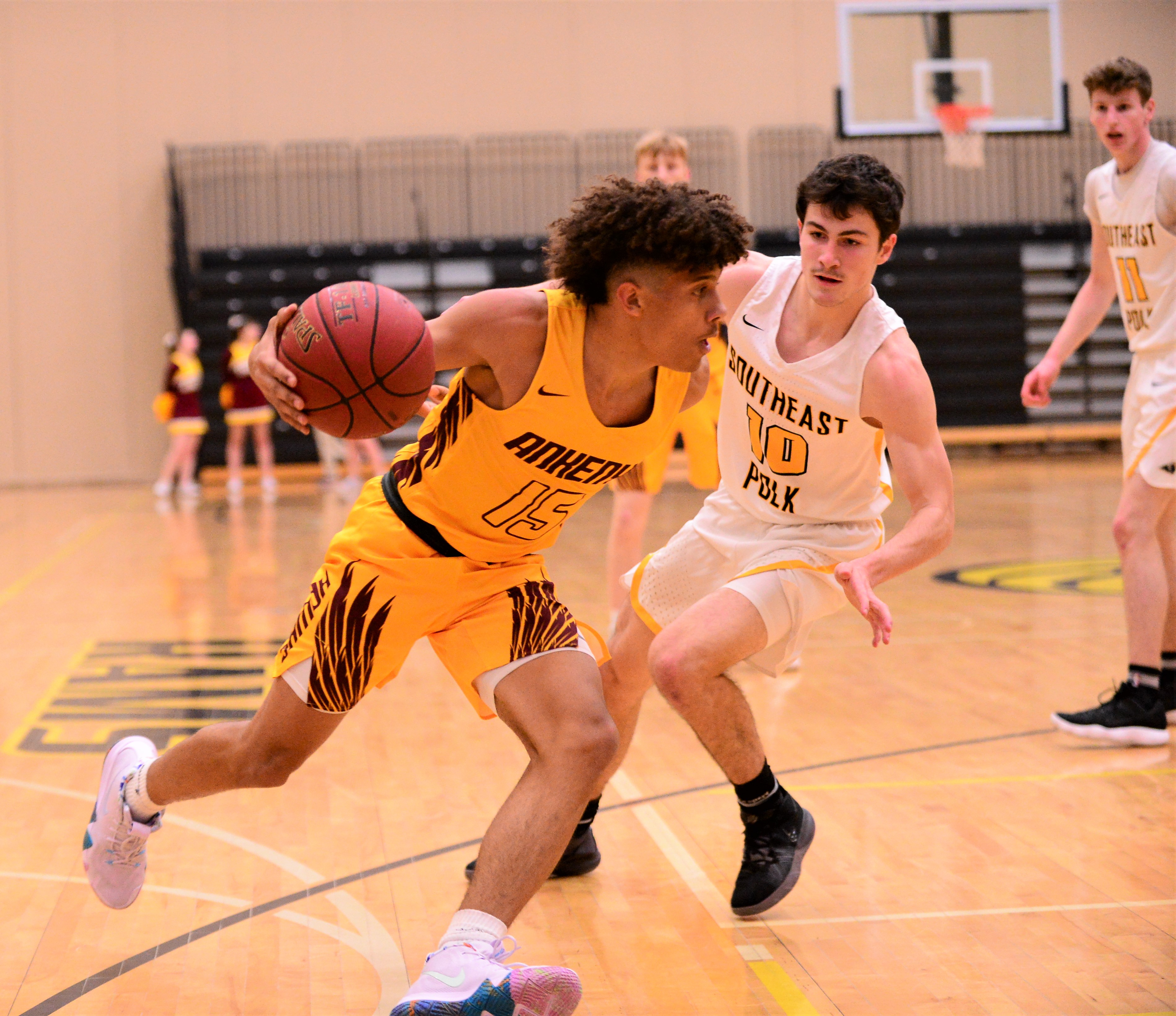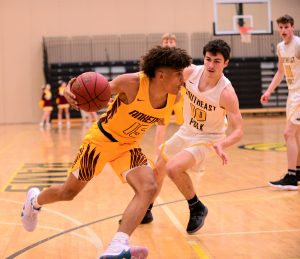 Brandt Carlson's previous two trips to the Southeast Polk gym ended with a pair of three-point losses, one of them in overtime.
The Ankeny boys' basketball coach felt much better following Tuesday's game at Southeast Polk, where the undefeated Hawks pulled away in the fourth quarter for a 67-57 victory.
"It was just a good win on the road at a place where we haven't won since I've been here," said Carlson, who is in his third season at Ankeny. "I'm proud of our guys, and it's just another chance to have a good week."
The Hawks, ranked fifth in Class 4A by Prep Hoops Iowa, raised their record to 5-0. Southeast Polk fell to 0-5, but only one of the Rams' losses came by more than 10 points.
"I think Southeast Polk is way better than their record, and they play really hard and they do some things that are kind of different in their offensive schemes," Carlson said. "They really got us off-balance and had us playing on our heels a little bit in the first half specifically."
Ankeny led by only three points at halftime, 30-27. Southeast Polk was still within striking distance after three quarters, trailing by just 48-43, but the Rams could not get any closer.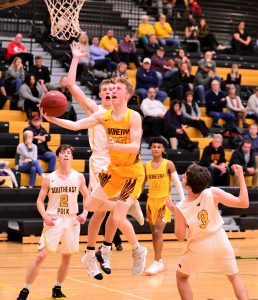 "In the second half we got our pace back a little bit and some guys hit some shots," Carlson said. "I thought Braxton Bayless played great–he had a great all-around floor game."
Bayless had a double-double with 21 points and 10 rebounds. He made 7-of-10 shots from the field.
Dillon Carlson went 3-of-7 from 3-point range and had 17 points. Jaxon Smith added 12 points, two assists and four steals.
"Braxton and Dillon made a lot of things happen at both ends of the floor," Carlson said. "And Jordan Kumm did a great job of guarding their best player in the second half. He really denied his touches."
Sam Glenn led the Rams with 24 points, making 5-of-7 3-pointers. Daniel Hackbarth added 10.
Ankeny will return to CIML Central Conference action on Friday. The Hawks will play at Urbandale (2-2).
"We're not going to have anyone take us lightly anymore," Carlson said. "We're going to get everyone's best shots, so we've just got to stay prepared and try to be consistent in the things that we're trying to do. We need to keep our focus on the next game and the next opponent, and we just have to stay humble."