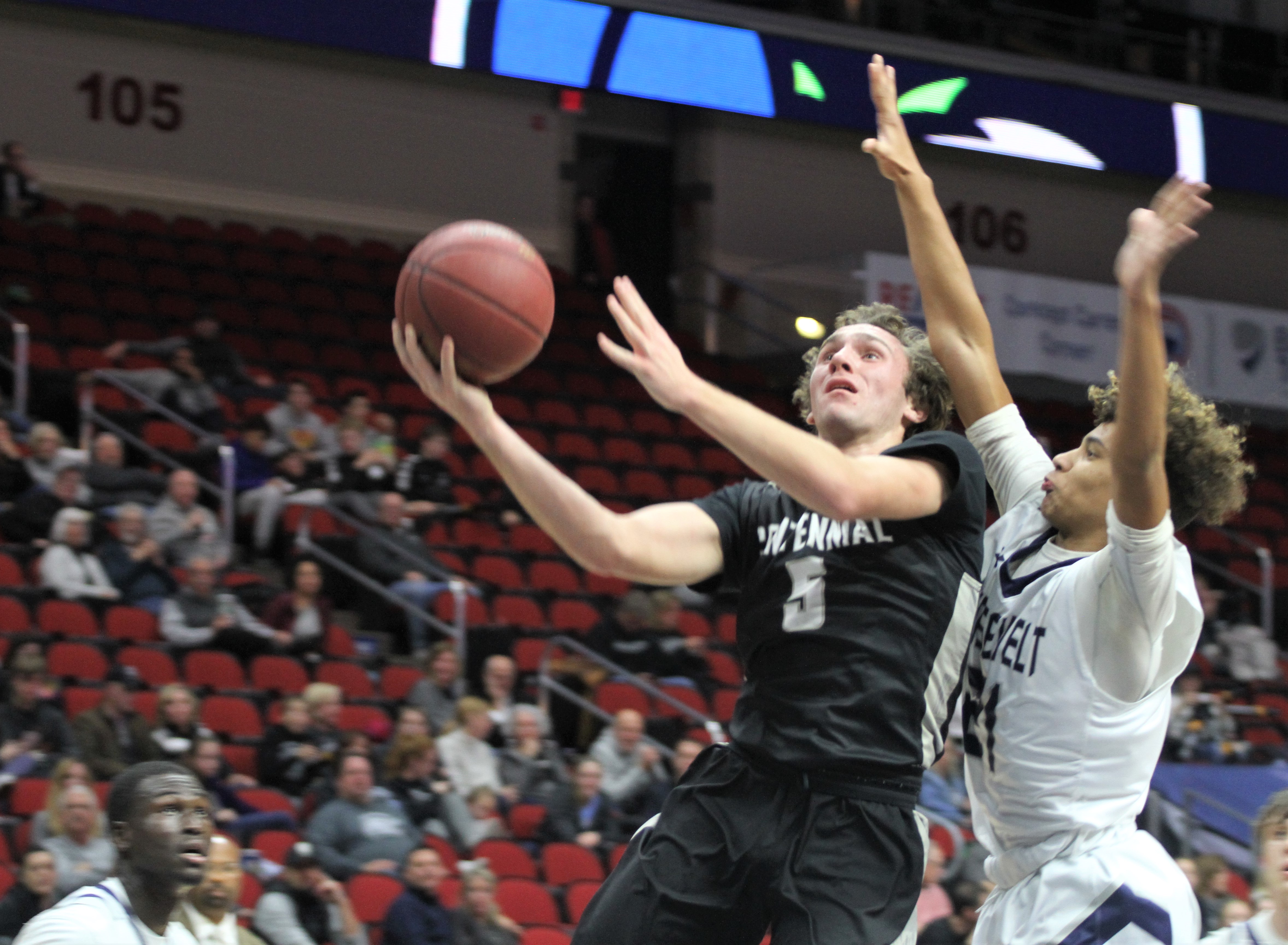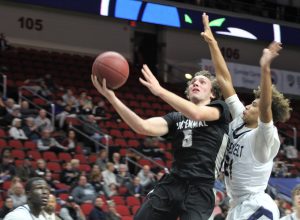 Micah Johnson sat on the bench as the final minutes ticked off the clock during Tuesday's boys' basketball game at Wells Fargo Arena.
Johnson and the other Ankeny Centennial starters stood up and cheered as reserves Eugene Bukenya and Cade Macke each made a 3-point goal late in the game, helping the Jaguars to close out a 66-36 victory over host Des Moines Roosevelt.
"We were playing well as a team," said Johnson, who led Centennial with 14 points and eight rebounds. "Even when we were struggling, guys came off the bench and gave us some really good minutes."
Fourteen players saw some action for Centennial, and 12 of them scored. Lathan Brandt and Preston Kelling each scored 10 points as the Jaguars (2-3) snapped a three-game losing skid.
Cody McCullough dished out four assists on his birthday, while Garret Severseike contributed eight points off the bench. Severseike had two of the team's five 3-pointers.
"It's really nice to have eight to 10 people all the time (who can play)," Johnson said. "When our starters get tired, we can rely on those bench players to come in. They're playing well, and we trust them."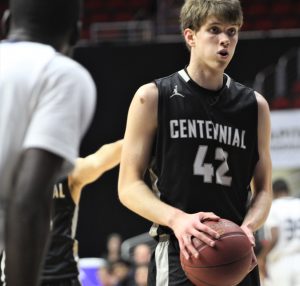 Johnson had 10 points in the first quarter as Centennial jumped out to a 23-12 lead. The Jaguars extended their margin to 37-22 at halftime.
"Except for the last 2 minutes of the first half, I thought we played pretty dang well," said Centennial coach Bob Fontana. "We played good defensively. We had good spacing on offense, and we shared the ball really well."
Centennial continued to pull away in the second half, even though it struggled on offense at times. Several of the Jaguars' shots bounced off the front of the rim, and they also missed five consecutive free throws during one stretch.
"I don't know if we got a little tired or what, but we've got to learn to play through that," Fontana said.
Roosevelt dropped to 2-3 with its third straight loss. Marcus Edwards had 12 points for the Roughriders, all of them in the first half.
Roosevelt opened the season on Nov. 27 with a victory at Valley. The Tigers then won at Centennial a week later.
Johnson said the Jaguars showed a glimpse of their potential on Tuesday. The team's ultimate goal is to return to Wells Fargo Arena in March for the state tournament.
"We're looking forward to it," Johnson said. "We want to stay the course, though, and not get big heads. We're confident, we want to keep playing well especially as a team, and we think we can have a good season."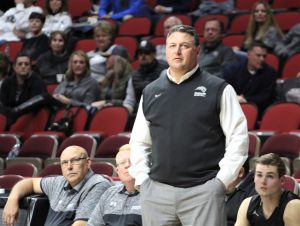 Fontana was appreciative of the opportunity to play in the state tournament venue.
"Hats off to our AD (Scott Garvis), because he's the one who organized this thing along with Roosevelt," said Fontana, who brought Cedar Rapids Kennedy to the state tournament in 2007-08 before coming to Centennial in 2013. "And I told Scott, 'I want to make sure I have this locker room because I'm undefeated in this locker room.' If we ever get back here, this is the locker room we want."
The Jaguars will host a CIML Central Conference game against Ames on Friday. The Little Cyclones are off to a 4-1 start, with their only loss being a 43-42 decision to Johnston in their league opener on Dec. 7.