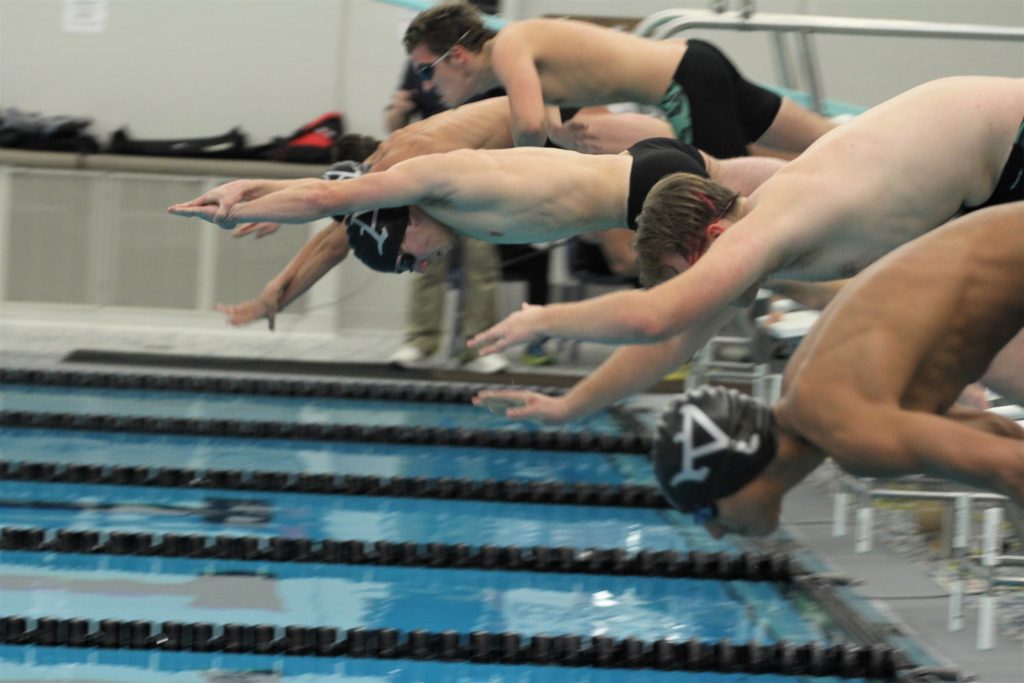 The Ankeny boys' swimming team tuned up for Saturday's Iowa City Invitational with a 136-23 victory over visiting Des Moines Hoover/North on Thursday at Trail Point Aquatics Center.
The fifth-ranked Hawks dominated the dual meet, winning all 11 events and sweeping the top three places in many of them. They raised their overall record to 3-0-1.
Mason Keinroth won two individual events and also swam on the winning 400 freestyle relay. Noah Odson captured the 50 freestyle and also swam on the winning 200 medley and 200 freestyle relays.
Here are the winners of each event, along with the rest of Ankeny's top-three individual finishes:
200 medley relay: Ankeny 'C' (Trent Frandson, Carter Smith, Brek Stukerjurgen, Odson), 1:46.88 (1st).
200 freestyle: Keinroth, 1:50.47 (1st); Zane Holmen, 2:02.26 (2nd); Nathan Neppl, 2:09.41 (3rd).
200 IM: Stukerjurgen, 2:08.01 (1st); Grant Miller, 2:12.90 (2nd); Anders Peterson, 2:20.44 (3rd).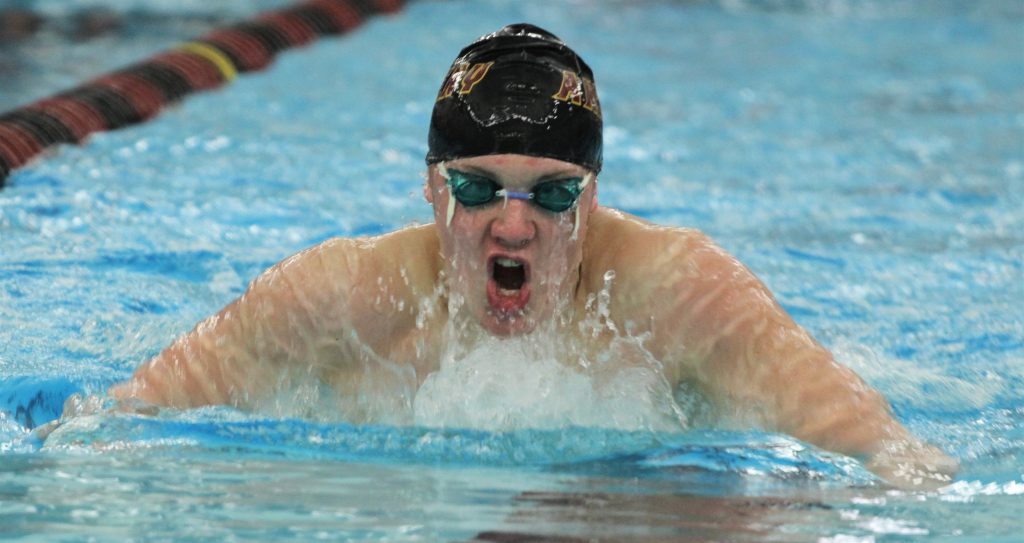 50 freestyle: Odson, 23.96 (1st); Payton Griffin, 24.01 (2nd).
100 butterfly: Frandson, 55.19 (1st); Stukerjurgen, 57.25 (2nd); Jae Swanepoel, 58.20 (3rd).
100 freestyle: Peterson, 55.83 (1st); Josh Deaton, 56.46 (3rd).
500 freestyle: Keinroth, 5:10.74 (1st); Weston Miner, 5:20.68 (2nd); Holmen, 5:53.54 (3rd).
200 freestyle relay: Ankeny 'B' (Zach Zinn, Miner, Swanepoel, Odson), 1:35.43 (1st).
100 backstroke: Adam Vaske, 59.73 (1st); Devin Thornton, 1:03.37 (2nd).
100 breaststroke: Max Martin, 1:06.75 (1st); C. Smith, 1:08.65 (2nd); Sam Dimeo, 1:10.95 (3rd).
400 freestyle relay: Ankeny 'A' (Keinroth, P. Griffin, Dimeo, Deaton), 3:47.28 (1st).