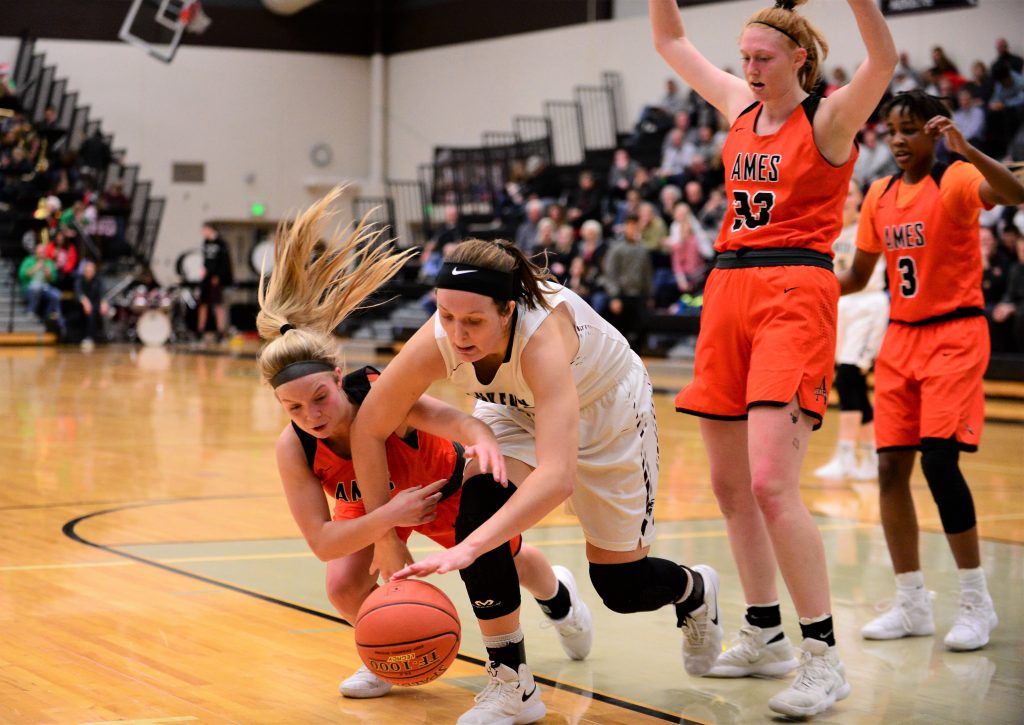 On most nights, the Ankeny Centennial girls' basketball team relies on a stingy defense to give the 10th-ranked Jaguars an opportunity to defeat nearly any opponent.
However, if Centennial's shots aren't falling, then the Jaguars' defensive effort can only take them so far.
Coach Scott DeJong's team shot just 28 percent from the field (12-of-43) and lost to No. 14 Ames, 41-38, in a CIML Central Conference game on Friday at Centennial.
"The points were hard to come by, that's for sure," said DeJong. "We did not shoot well and then we threw the ball away, too, and that's not a good combination."
Centennial's Rachel Schon had a double-double with 18 points and 14 rebounds, but it wasn't enough as the Jaguars went just 5-of-22 from 3-point range. Both teams are now 1-1 in the conference and 5-3 overall.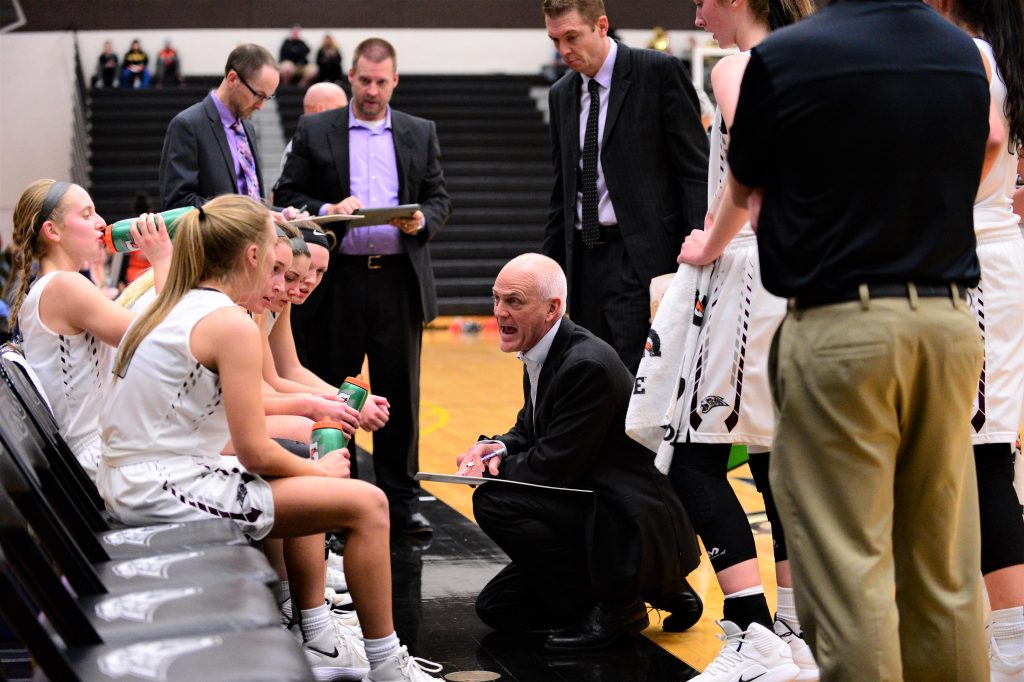 Ames' Caroline Waite made two free throws with 5.7 seconds left to produce the final margin.
"I felt relaxed," Waite told the Ames Tribune. "Like, I've just been in that situation so many times, it just feels normal to me, and I just picture that I'm just in the gym by myself."
Neither team led by double digits until midway through the fourth quarter when Ashley Iiams made a 3-pointer from the corner to give Ames a 39-29 lead. Iiams and fellow sophomore Waite each had 13 points to lead the Little Cyclones.
Centennial then responded with a 9-0 run. Alexandria Keahna-Harris made 1-of-2 free throws with 10 seconds left to close the gap to 39-38.
"We made a really courageous comeback," DeJong said. "We cut the lead to one and then had to foul, (Waite) made both (free throws), and we missed a 3 at the buzzer. We just came up a little short."
Taylor Runchey had 10 points for the Jaguars, including a trio of 3-pointers. She also helped hold Waite to nine points below her 22.0 average.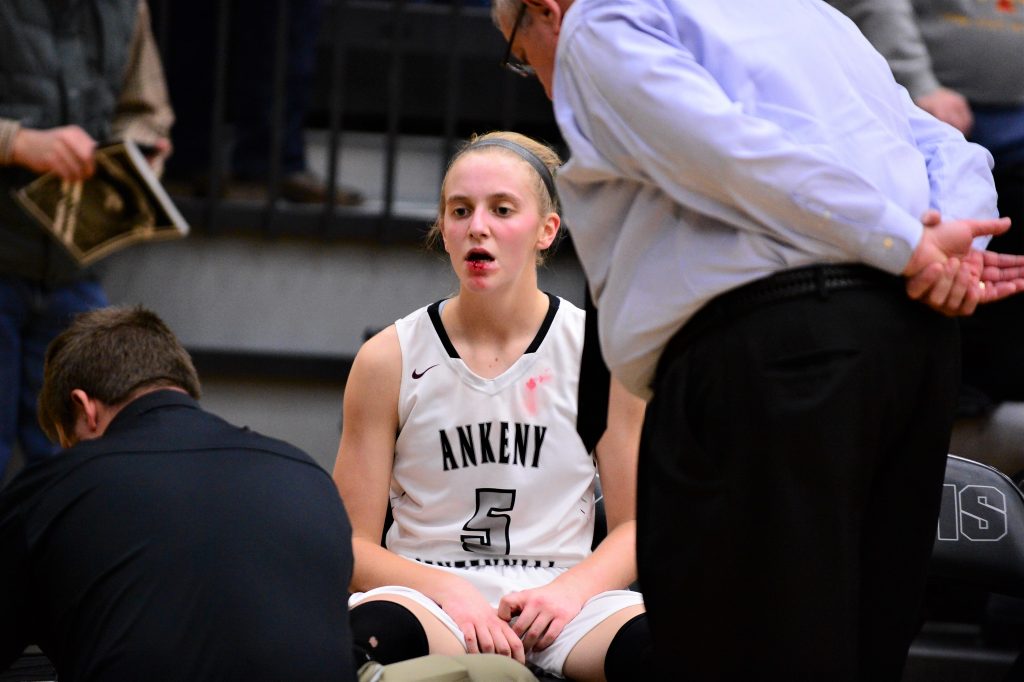 "I thought we did a good job on her, but she's a really good player," DeJong said of Waite. "She hit a couple runners and a 3-pointer in the fourth quarter."
The Little Cyclones defeated Centennial for the first time ever. The Jaguars had won all seven previous meetings.
"It feels so great just to have a close win and Friday, away, and just a team effort," Waite told the Tribune. "It just felt amazing."
Schon and Runchey combined for 28 of Centennial's 38 points. No other Jaguar had more than four points.
"Fortunately, we played good defense and were in the game," DeJong said. "But we've got to improve in those other areas if we want to compete with these teams moving forward."
It won't get any easier for the Jaguars on Tuesday, when No. 6 Dowling Catholic visits the Centennial gym for another Central Conference game. The Maroons (1-1, 4-3) are led by junior guard Caitlin Clark, one of the nation's top prospects in the Class of 2020.