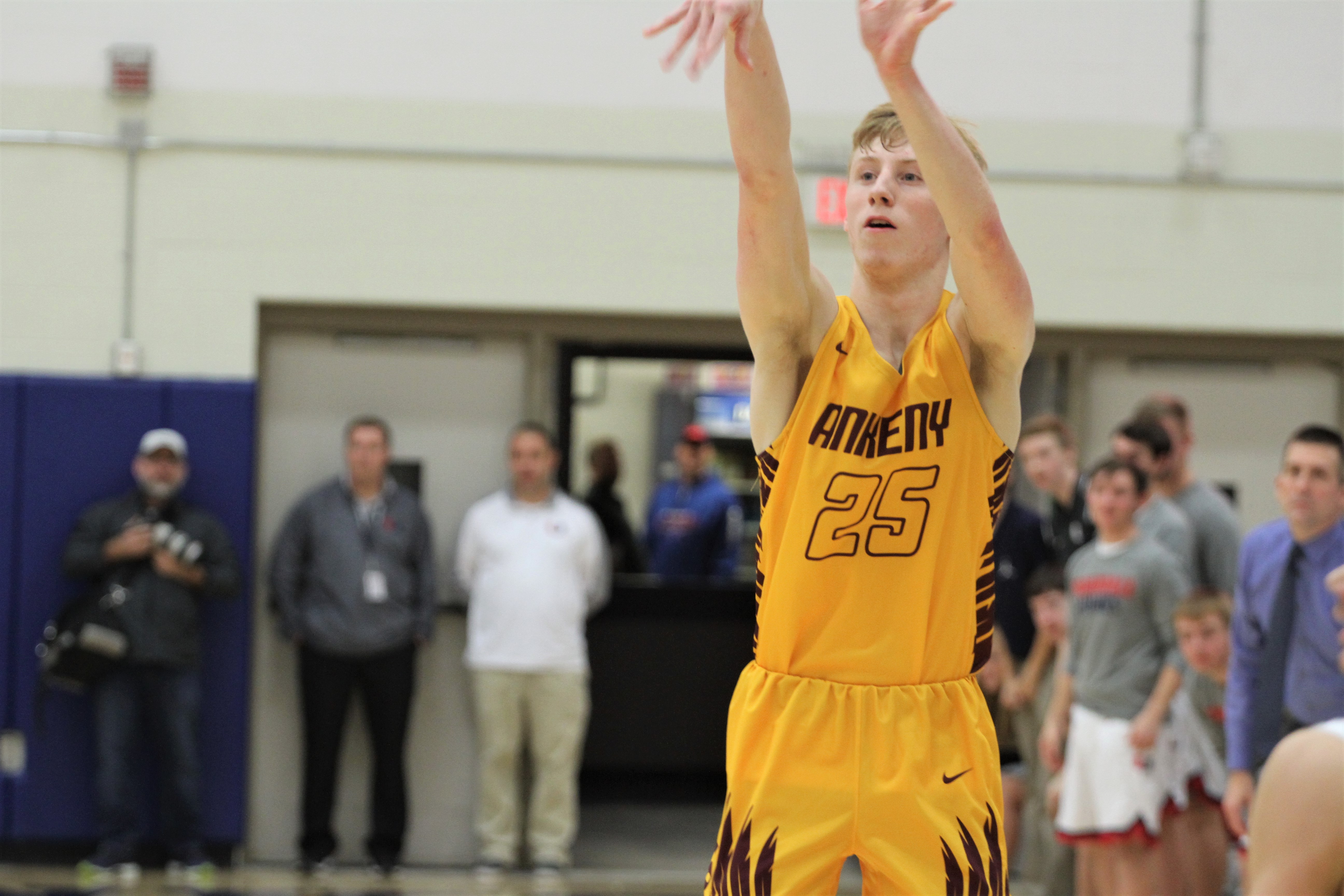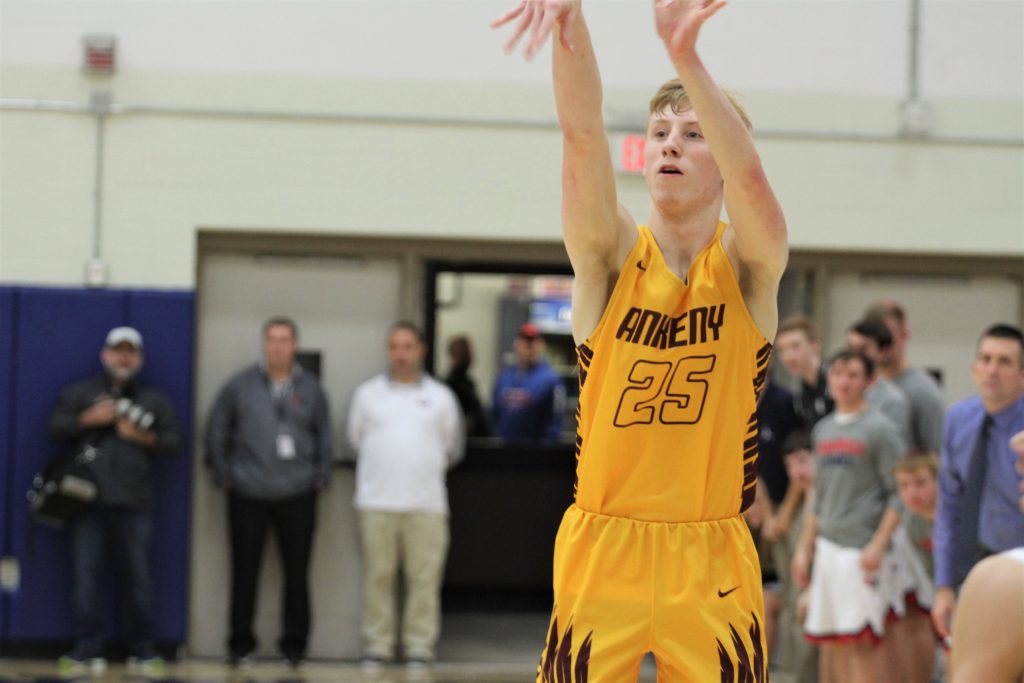 At some point this season, the Ankeny boys' basketball team is probably going to lose a game.
For much of Friday's contest at Urbandale, it looked like the Hawks' unbeaten streak might come to an end. The Ankeny players, though, were determined to keep their perfect season alive.
Dillon Carlson scored 10 of his 21 points in the fourth quarter and the fourth-ranked Hawks closed out the game with a 19-4 run to post a 62-52 victory.
"We knew we were going to come back," said Carlson. "We're a confident team, and we knew what we had to do to pull it out tonight."
Braxton Bayless scored 13 points, Jaron Crews had 11 and Jordan Kumm added eight as Ankeny improved to 2-0 in the CIML Central Conference and 6-0 overall. Urbandale's records dropped to 0-2 and 2-3.
The game turned around after Ankeny coach Brandt Carlson called a timeout early in the fourth quarter with the Hawks trailing, 48-43.
"Braxton and Dillon were saying out of the timeout, 'We're not going down,'" said coach Carlson. "I think that's really good leadership, and that was cool to see."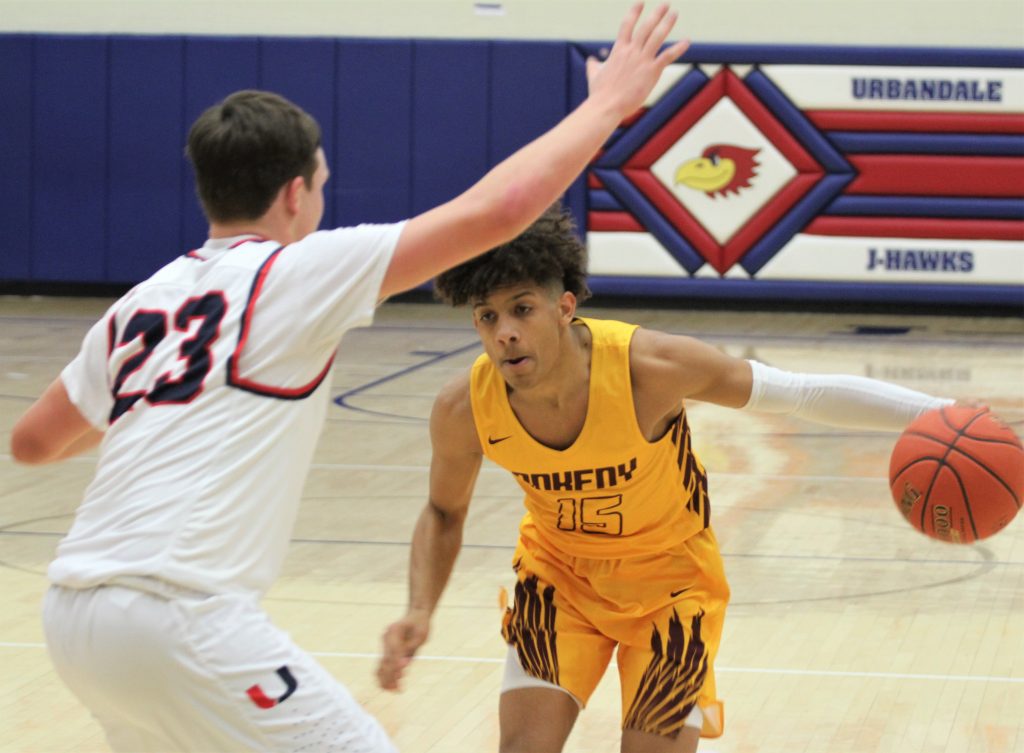 Kumm and Carlson immediately hit back-to-back 3-pointers to give Ankeny a 49-48 advantage. Urbandale briefly regained the lead on a jumper by Cal Watson, but Bayless then scored on a drive to put the Hawks ahead for good with 2 minutes 45 seconds left.
Nolan Otten converted a 3-point play to give Ankeny a 54-50 lead with 1:49 remaining. Bayless added two free throws with 1 minute to go to make it 56-50.
Any chance for an Urbandale comeback was halted shortly thereafter when the J-Hawks were called for a technical foul. Carlson made the ensuing two free throws, then later connected for two more to make it a double-digit margin.
"Every game is kind of like that for us," Dillon Carlson said of the Hawks' early struggles. "We just find trouble in the game, go through a battle every night and just find a way to win."
The score was tied at halftime, 27-27. The Hawks had seven 3-pointers in the first half, but often seemed to be playing at a pace that was just a little too fast.
"I think we were trying to get our pace through offense rather than through the defense," coach Carlson said. "We'll work on that."
Urbandale took a 41-37 lead in the third quarter before Carlson nailed a 3-pointer from the corner at the buzzer. It was one of his five baskets from behind the arc.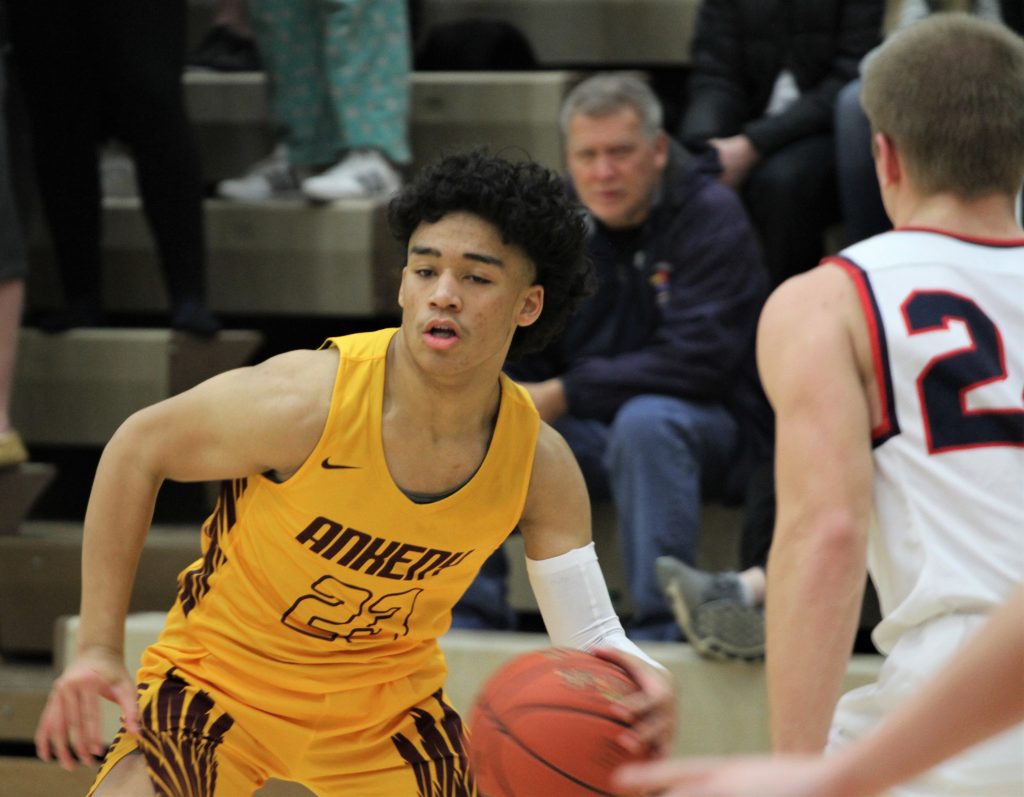 The J-Hawks appeared to eventually wear down from Ankeny's relentless defensive pressure and the Hawks' assault from 3-point range. They finished with 12 treys.
"We're just built that way," Dillon Carlson said. "We're fast, we're athletic, we like to run up and down the court, and we like to shoot. We're just going to keep doing our thing and see what happens."
Will Pattison led Urbandale with 18 points. Watson added 12.
"I think every team is showcasing some things that we need to work on," coach Carlson said. "Urbandale is well-coached too, and they're strong and physical. I thought they were bigger than us at some positions. I was just really proud of the guys again for battling the way they did on the road. We've got a ton of road games, so I think we'll get used to this.
"You've just got to be happy to get out of here with a win and move on," he added.
Ankeny will play two more conference road games this week. The Hawks will travel to Ames (1-1, 5-1) on Tuesday before meeting Johnston on Friday in what could be a showdown for the league lead.
"I just love our team," coach Carlson said. "They're really good guys and they like each other. It's fun to see them celebrate each other's success, and hopefully we can continue to build momentum."