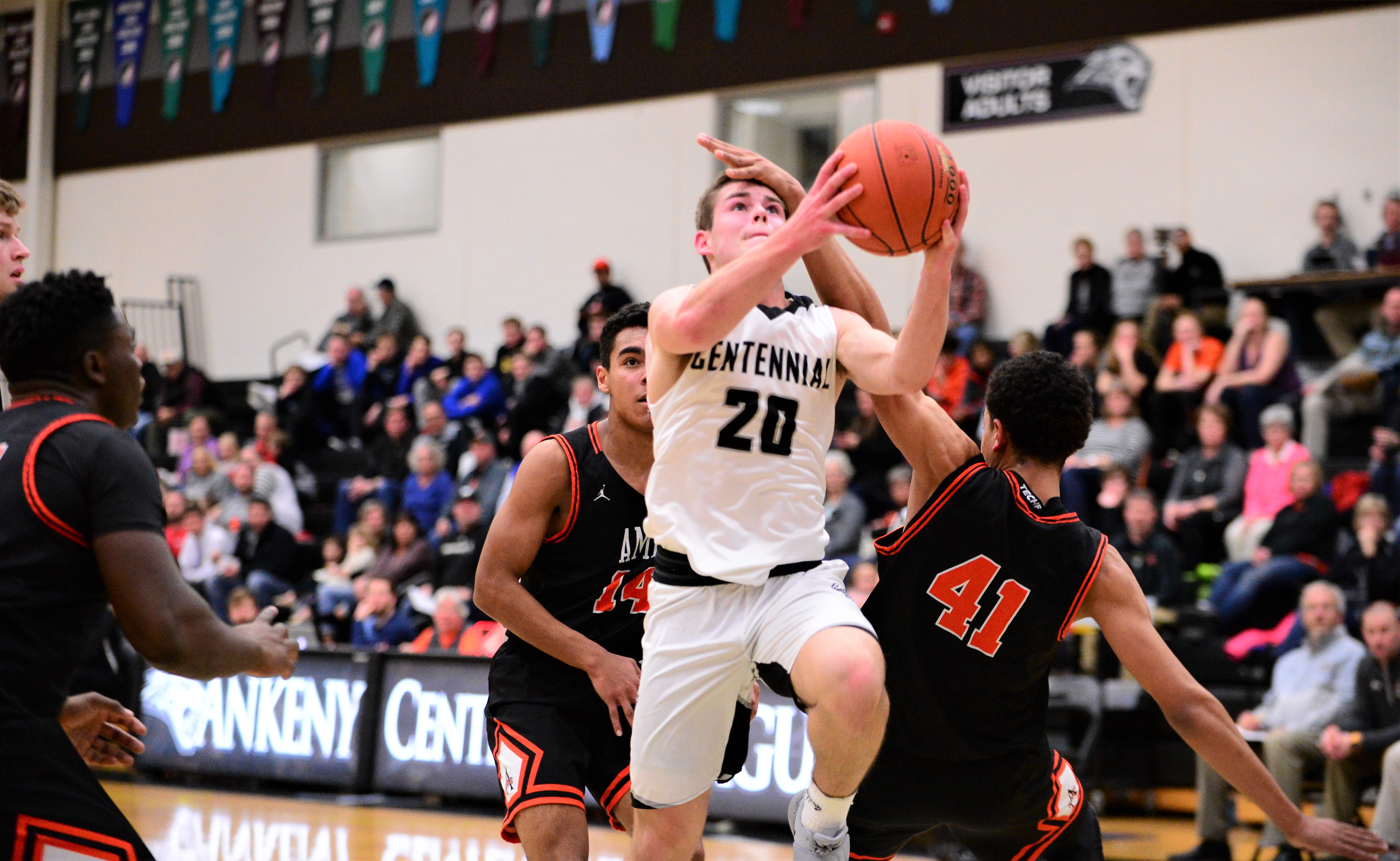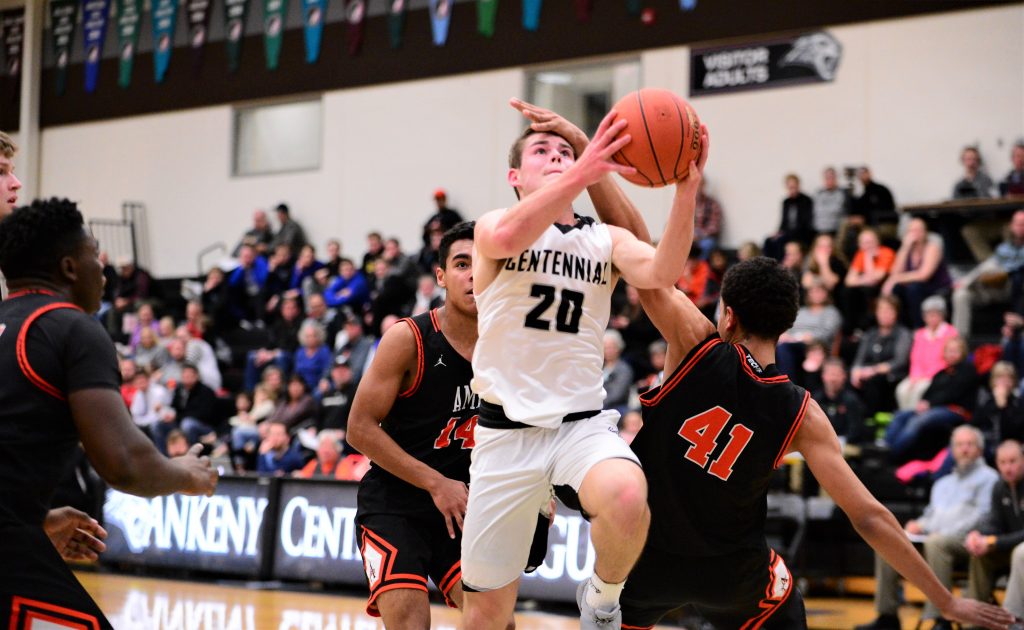 It was almost a record-setting night for the Ankeny Centennial boys' basketball team.
Unfortunately, it wasn't the kind of record that the Jaguars wanted to break.
Centennial made just 13-of-41 shots (31.7 percent) and lost to visiting Ames, 42-33, in a CIML Central Conference game on Friday. The 33 points matched the fewest ever scored by the Jaguars in their six-year history as a program.
Centennial also scored 33 points on two other occasions, both of them during the 2014-15 season.
"Credit to Ames, I thought they did a really good job defensively and on the boards, but we did not play well," said Centennial coach Bob Fontana. "We did not have the energy we had Tuesday night."
The win improved Ames to 1-1 in the conference and 5-1 overall. The Little Cyclones' only loss came to Johnston, 43-42, a week ago.
Centennial's records dropped to 0-2 and 2-4. The Jaguars were coming off their best game of the season–a 66-36 dismantling of Des Moines Roosevelt three nights earlier at Wells Fargo Arena.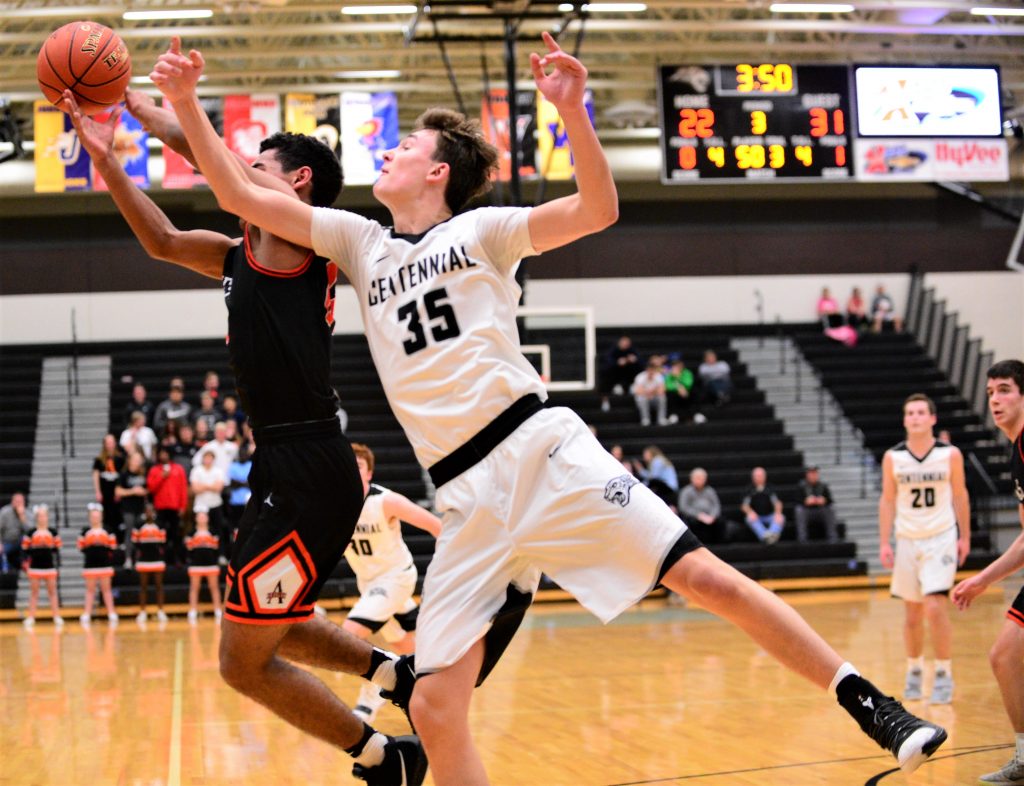 "Shoot, we scored 66 (points) on Tuesday and tonight we only got half of that," Fontana said.
Preston Kelling led Centennial with eight points. Micah Johnson had seven points, 11 rebounds and two assists.
The Jaguars struggled from 3-point range, making just 3-of-20 attempts. They were 10-of-21 from inside the arc.
"Part of it was our own undoing," Fontana said. "There were probably half a dozen possessions in the first half where we took ill-advised shots. When we got down by six or eight points in the third quarter, we took a couple of other quick shots. Against a team like (Ames) that likes to control tempo, it makes it tough. They just executed their game plan better than we did."
University of Wisconsin-Green Bay recruit Japannah Kellogg led Ames with 15 points and nine rebounds. Guard Tamin Lipsey, considered one of the nation's top freshmen, added 13 points.
The Little Cyclones limited Centennial to just one offensive rebound in the second half.
"I think it's mental," Lipsey told the Ames Tribune. "Because if you box out, 90 percent of the time, you're going to get it, or you're going to get an over-the-back call."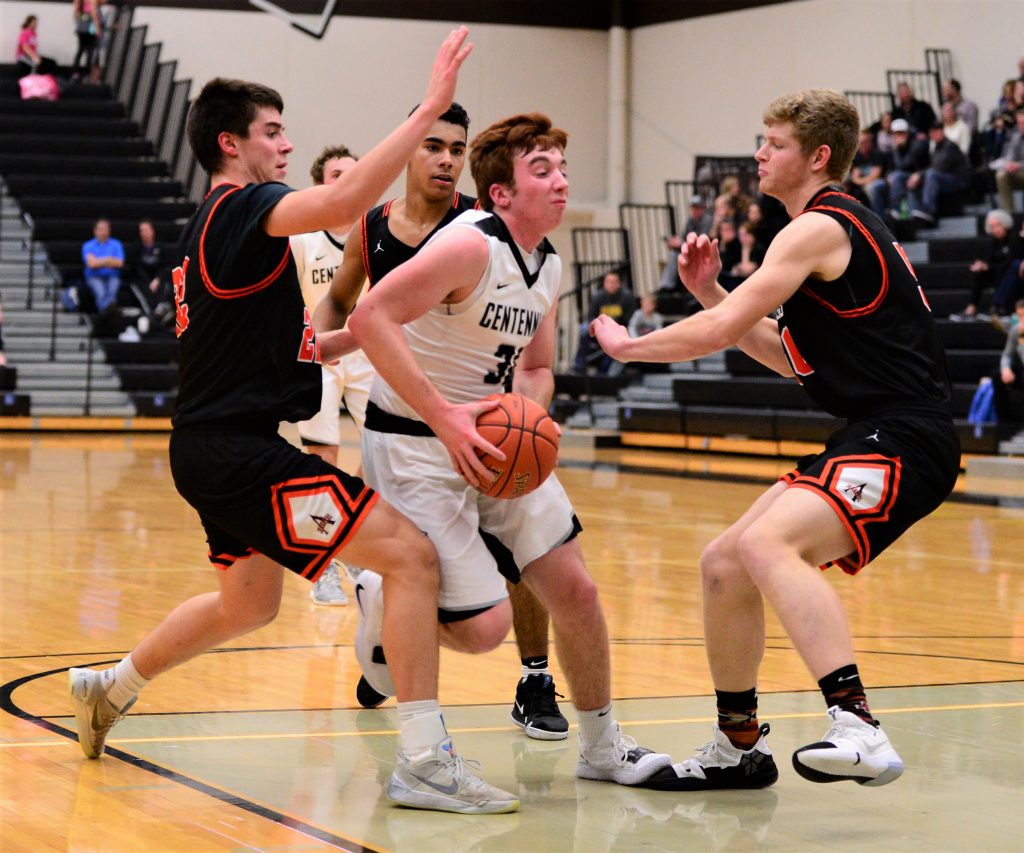 The Jaguars trailed by just 23-20 at halftime before Ames pulled away. Cooper Downs hit back-to-back 3-pointers in the third quarter to give the Little Cyclones a nine-point lead.
Centennial could get no closer than seven points in the final period.
"The rebounding was dead even at the half, but they ended up out-rebounding us, 36-27," Fontana said. "They just dominated the second half defensively and on the boards. And they kept us from getting to the free-throw line–we only shot one free throw in the second half."
Lipsey called the victory a big one for the Little Cyclones, whose other four wins came against opponents with a combined record of 5-16.
"It was really good to come in here and compete against this really big team," Lipsey told the Tribune. "We hadn't really seen a big, big team like Ankeny Centennial. We just did the little things, got offensive rebounds and pushed the ball, got easy buckets, so it was a big win."
The Jaguars will try to regroup on Tuesday when they host a Central Conference game against Dowling Catholic. The Maroons (1-1, 2-4) also scored just 33 points on Friday in a loss at Johnston.