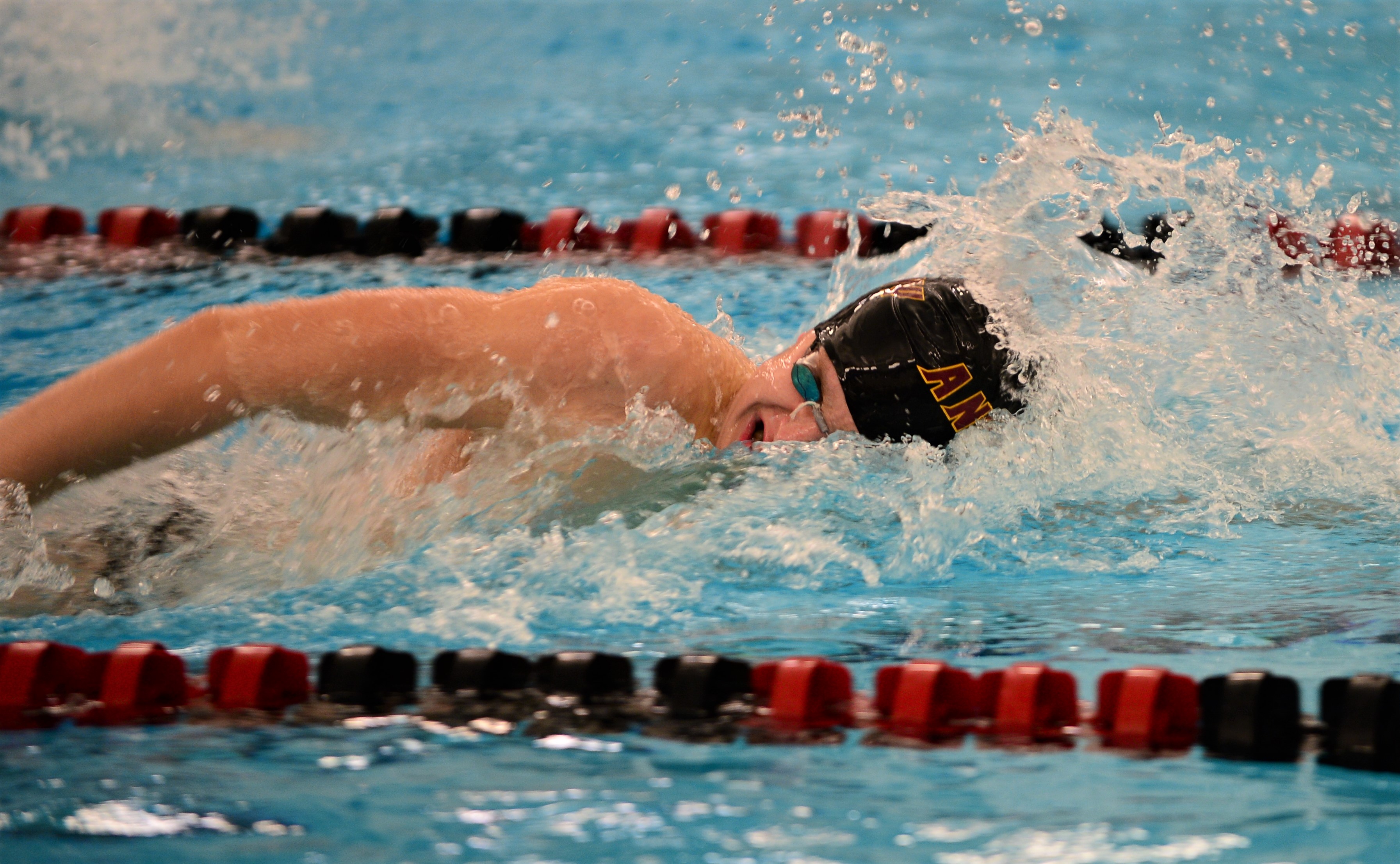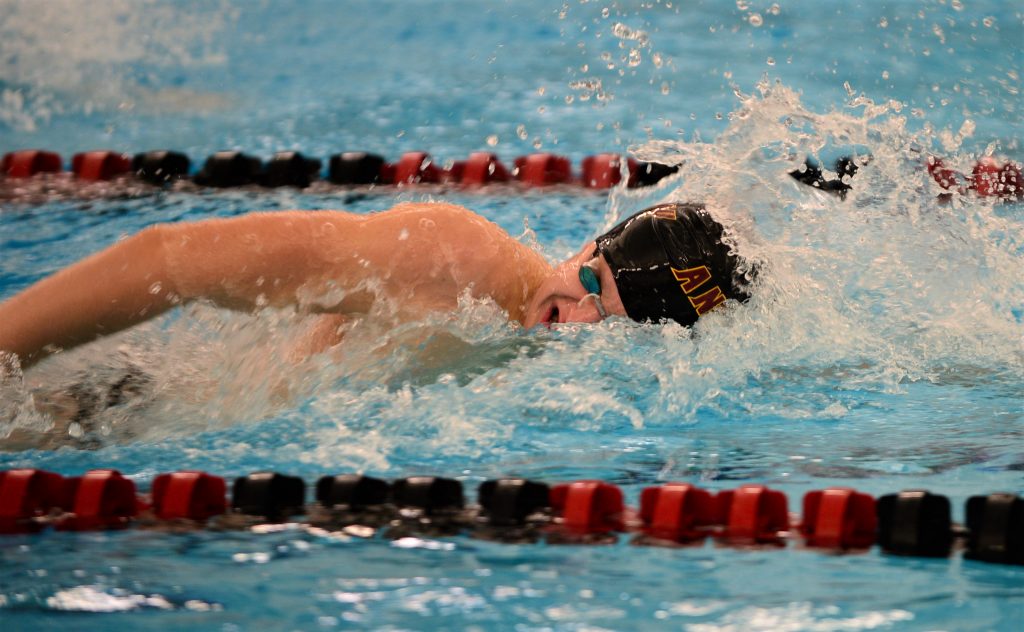 The Ankeny boys' swimming team is now the No. 1 team in the state after winning the Iowa City High Little Hawk Invitational on Saturday for the second straight year.
The Hawks racked up a total of 1,597 power points during Saturday's meet at Mercer Park Aquatic Center, allowing them to take over the top spot in the state power rankings. Waukee is second with 1,577 points.
The Iowa City meet featured four of the state's top six teams. Ankeny claimed the title with 375 points, edging No. 3 Pleasant Valley by eight points.
No. 4 Iowa City West placed third with 340 points. No. 6 Bettendorf finished fourth in the eight-team field with 291.
"It took a total team effort to win this meet," said Ankeny coach Justin Crouch. "Everyone scored at least one point in an individual (event). I felt like we came out flat and didn't have the energy early in the meet, but as the meet moved along we started to swim better. However, we definitely need to come out with more focus and intensity."
Ankeny sophomore Trent Frandson enjoyed an outstanding meet, winning all four of his events. Frandson took the 200 freestyle with a time of 1:43.29, then later captured the 500 freestyle in 4:41.15.
Frandson, who is currently ranked first in the state in both of those events, also swam on a pair of winning relays. He anchored the Hawks to a narrow victory over Bettendorf in the 200 freestyle relay, teaming up with Max Martin, Adam Vaske and Jae Swanepoel to post a time of 1:28.22. The Bulldogs were clocked in 1:28.35.
Frandson later combined with Vaske, Swanepoel and Mason Keinroth to win the 400 freestyle relay in 3:15.09. The Hawks again edged Bettendorf by .29 seconds to wrap up the team title.
Ankeny posted the state's fastest time this season in both of those relays.
"This meet had a person to race for everyone," Crouch said. "You rarely get that in meets, but ideally that is what you want. I feel like we've got a lot of potential, but it is going to take more hard work and focus. We definitely have a target on our back now, and I am excited to see how we respond to that."
Keinroth also contributed a runner-up finish in the 100 breaststroke. He posted a time of 1:04.86.
Brek Stukerjurgen placed second in the 100 backstroke in 53.79 seconds. Teammate Weston Miner was third in the same event in 55.96.
Stukerjurgen also took third in the 500 freestyle behind Frandson. He was clocked in 4:48.08.
The Hawks will travel to Fort Dodge on Thursday for a dual meet against the Dodgers. It will be their final meet before the holiday break.
"As the season wears on, we need to continue to develop more focus early in meets," Crouch said. "In a championship setting we will need to be more consistent because every point we earn is going to be crucial. The power rankings show there are a lot of teams that could contend for a state championship."