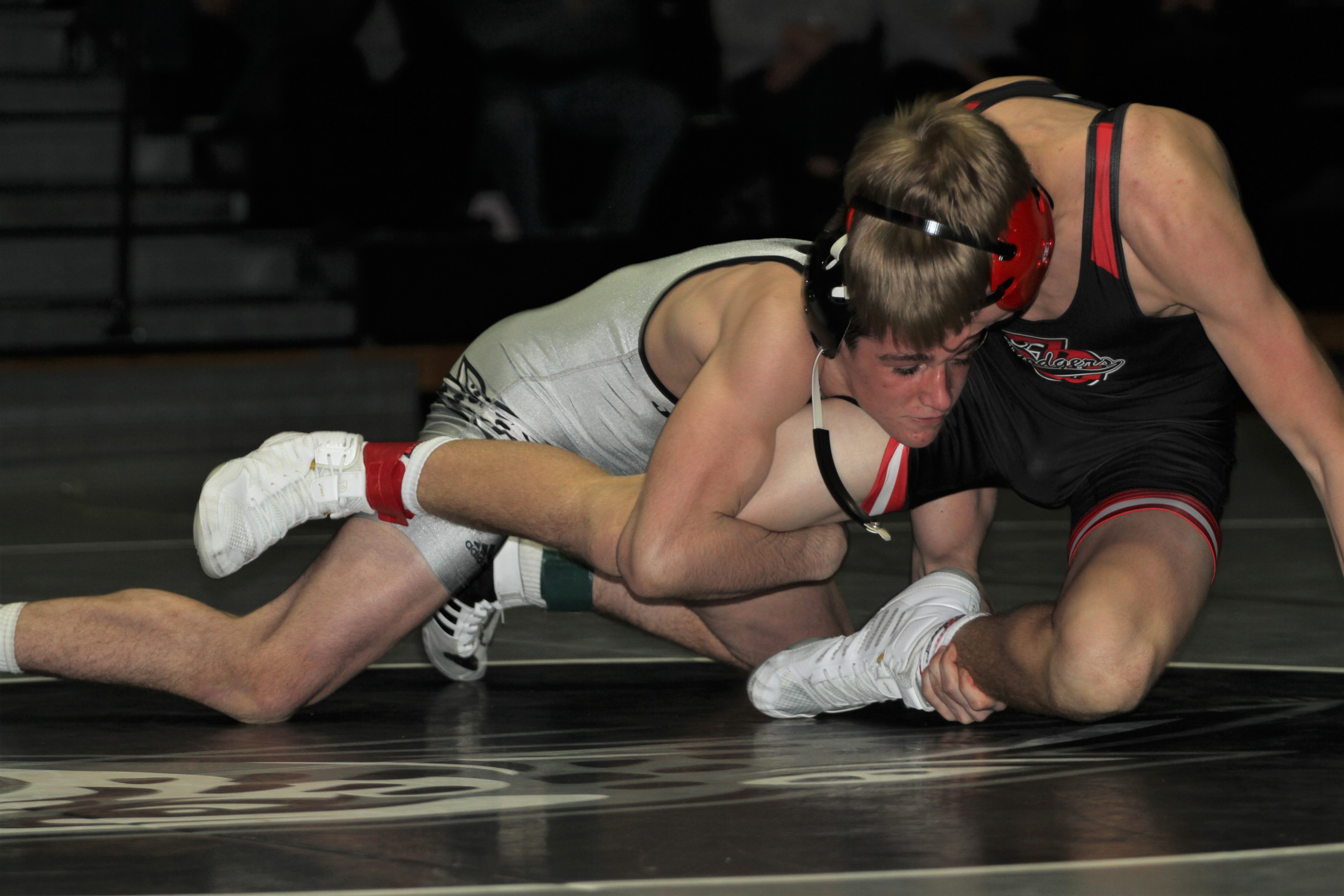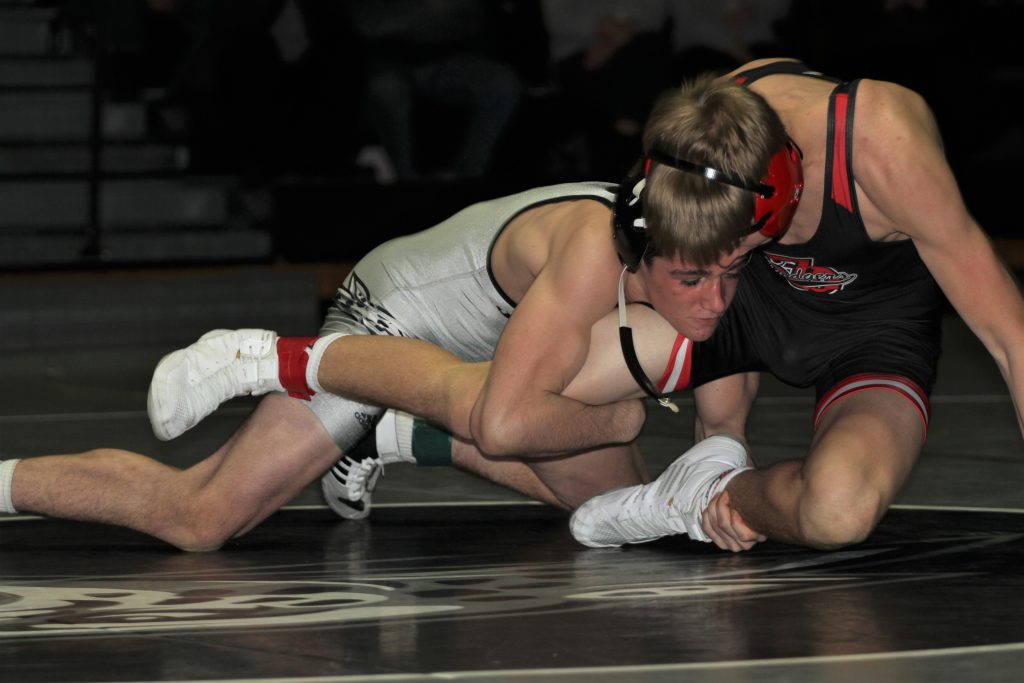 The Ankeny Centennial wrestlers crowned three individual champions in the Don Miller Invitational on Saturday at Fort Dodge, where the Jaguars earned a second-place finish in the 12-team tournament.
Top-ranked Ben Monroe at 132 pounds, third-ranked Logan Neils at 170 and fifth-ranked Nic Leo at 182 each captured an individual title. Teammate Lane Pruisner added a runner-up finish at 285 for the Jaguars.
"We did all right," said Centennial coach Jay Groth. "We were a little bit down from what I was hoping, but we have time to figure out where we need to go."
Sixth-ranked Fort Dodge racked up 214.5 points to win its home tournament for the fourth straight year. No. 9 Centennial finished with 183.5 points, 24.5 more than Emmetsburg.
The Dodgers gained a measure of revenge with their victory. The defending Class 3A state champions had opened the season on Nov. 29 with a 33-32 loss at Centennial.
"We wrestled a lot better than we have been (recently)," Dodgers coach Bobby Thompson told the Fort Dodge Messenger. "The big thing we want right now is to continue to grow and improve. We had two huge weekend tournaments up to this point, so our records weren't anything to write home about. We've faced some tough competition."
Monroe remained unbeaten on the season with a 16-7 major decision over Bradley Brown of Storm Lake. The junior improved to 15-0 and is just five wins shy of the 100-victory mark for his career.
Neils posted a 5-2 decision over Carson Devine of Algona to raise his mark to 15-1. He defeated ninth-ranked Kaden Smith of Fort Dodge in the semifinals to avenge his only loss of the season.
Leo then followed with an 8-1 decision over fourth-ranked Zach Needham of Dallas Center-Grimes. He improved to 16-1.
"Nic beat the kid who placed fourth at state a year ago and really dominated him," Groth said.
Pruisner (14-2) also reached the finals before falling to Justin Jones of Humboldt, who is ranked third in Class 2A. Jones got an escape in triple overtime to post a 4-3 decision.
Centennial got fourth-place finishes from Jackson Bresson at 113, Noah Blubaugh at 120, ninth-ranked Eric Owens at 145 and Carter Cahill at 152. Jackie Wells also took fourth at 220 while wrestling unattached.
"We took a few JV guys and a couple of them wrestled really well," Groth said. "Jackie got first at the Indianola JV tournament the night before and then got fourth, so that was awesome."
Owens is now 14-3 on the season and needs just two more wins to reach the 100-victory career mark. Blubaugh (14 wins away) and Neils (24 away) are also within striking distance of the milestone.
"We should have four 100-match winners before the end of the season," Groth said.
Fort Dodge was led by top-ranked sophomore Drake Ayala, who claimed the title at 113 to become a two-time Miller champion. The nationally-ranked Ayala was named the Tim Ascherl/Brent Helmkamp Outstanding Wrestler of the Meet.
The award is named after the father of Centennial wrestler Jackson Helmkamp, who placed seventh at 106. The late Brent Helmkamp was a state champion at Fort Dodge in 1986.
"It's really cool to be recognized in that way," Ayala told the Messenger. "I will try to honor their legacy as the recipient."