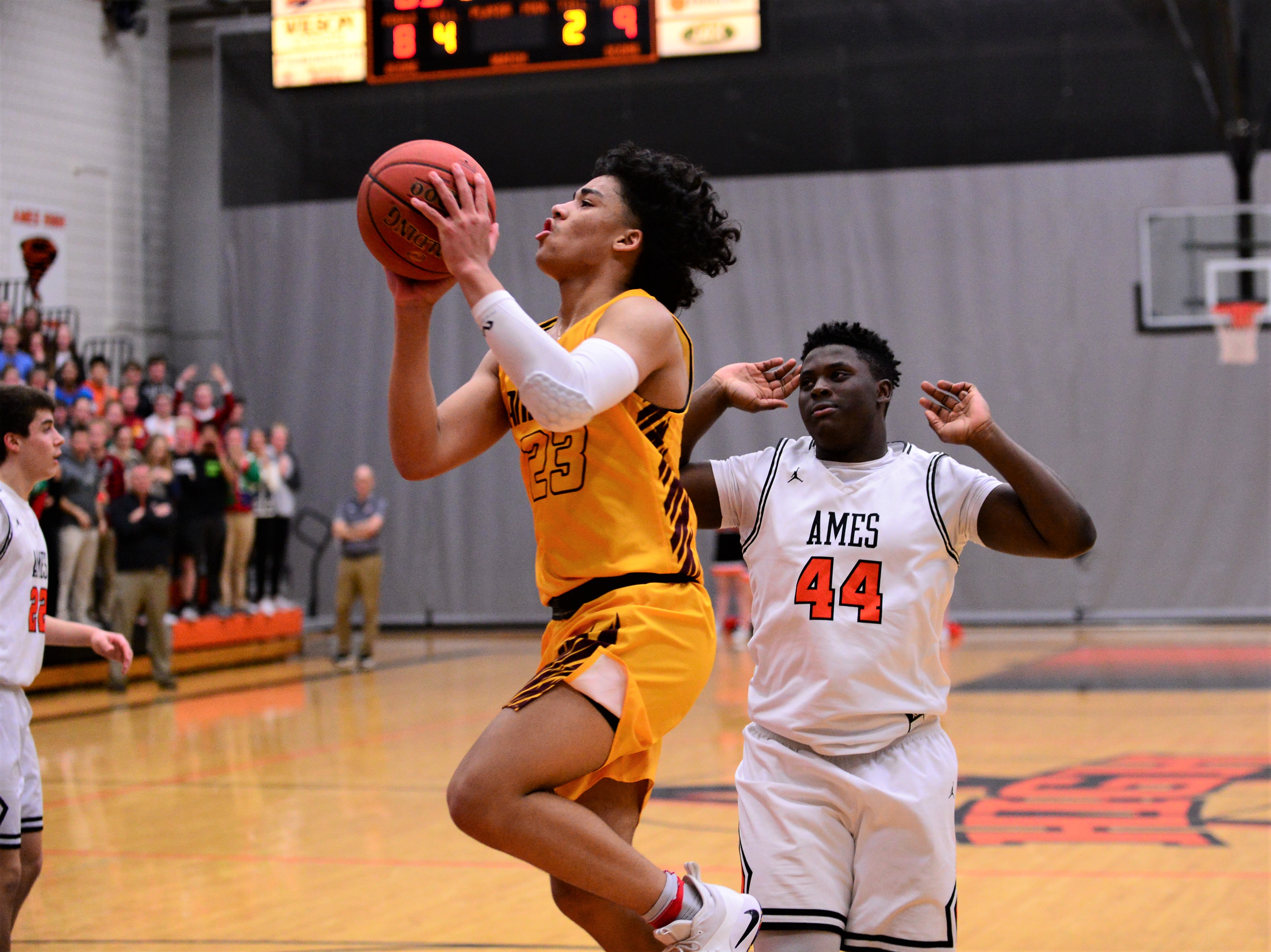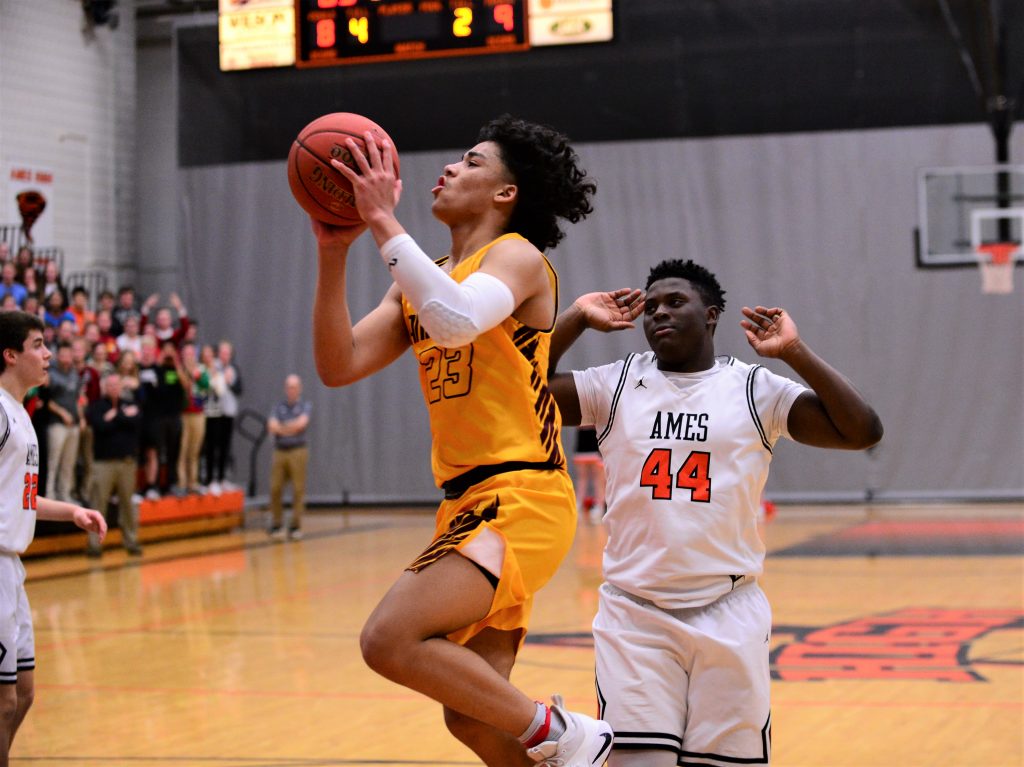 Brandt Carlson tried to look on the bright side after his Ankeny boys' basketball team suffered its first loss of the season.
"I think it's a good learning experience for us, and something you just have to go through at this level of competition," Carlson said. "But we'll bounce back."
The third-ranked Hawks dropped a 68-60 decision at Ames on Tuesday. Both teams are now 2-1 in the CIML Central Conference and 6-1 overall.
Ankeny didn't have an answer for the Little Cyclones' duo of Japannah Kellogg and Tamin Lipsey. Kellogg poured in 26 points and grabbed nine rebounds, while Lipsey added 21 points and five assists.
"They're a real tough team," Carlson said. "They have two Division I players, and those guys played great. They're two of the best guys we'll play all year."
Jaron Crews scored a career-high 19 points to lead Ankeny, while Jaxon Smith had 13 and Braxton Bayless added 12. But the Hawks were unable to overcome a scoreless night from Dillon Carlson, who was averaging a team-high 15.3 points.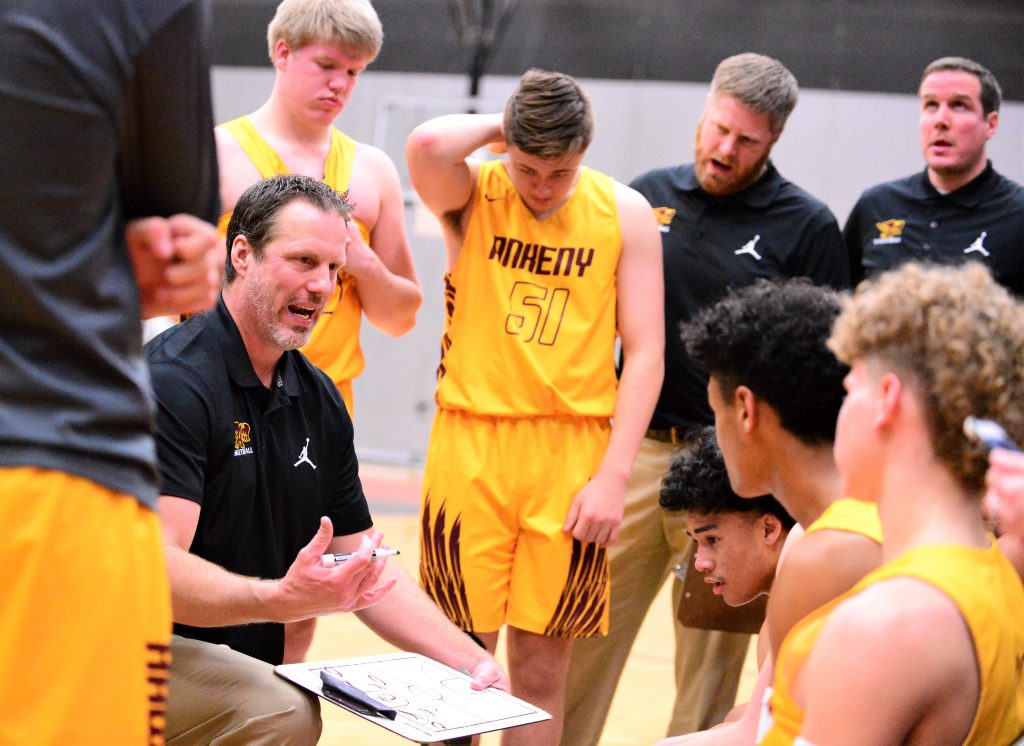 Last year, Carlson scored 25 points in the Hawks' victory at Ames in a Class 4A substate quarterfinal.
"(Lipsey) is very athletic, and he guarded Dillon pretty much all night," Carlson said. "That was the first time in his career that Dillon didn't score."
Still, Ankeny had a chance to win the game in the fourth quarter. The Hawks rallied from an eight-point deficit to take the lead before Ames took control down the stretch.
"I was proud of our guys," Carlson said. "We battled back when things weren't going our way. Guys just really stepped up and competed."
Ames was guided to the win by assistant coach Dana Goodwin. He filled in for longtime head coach Vance Downs, who missed the game because of a medical situation that needed attention.
"It was a little bit different, but coach Downs and coach Goodwin have been together for a long time so they both know what each other do," Kellogg told the Ames Tribune. "We just had to play our game."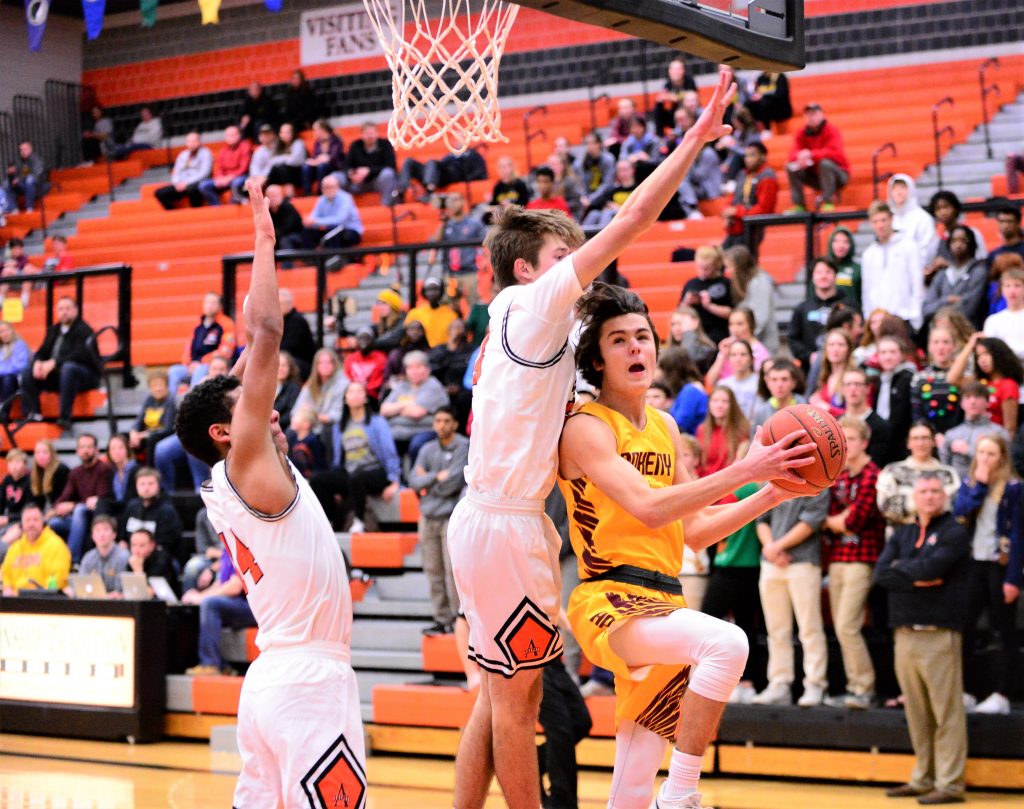 The 6-foot-7 Kellogg helped the Little Cyclones control the glass against a smaller Ankeny squad. He had three of his team's 13 offensive rebounds.
"We just didn't do a good enough job of boxing out," Carlson said. "We gave up some real crucial offensive rebounds late in the game that sustained some possessions for them when we had leads and had a chance to stretch it out a little bit."
The two teams played three games last season that were decided by a total of five points, one of them in overtime. The Hawks trailed by just three points with 40 seconds left in Tuesday's game before Ames hit some late free throws to seal the victory.
Ankeny will host a rematch against the Little Cyclones on Jan. 25.
"We're just always in a great battle with them," Carlson said. "Hopefully, when we play them again, we'll still be in a position to win the league."
Ankeny will play another crucial conference road game on Friday at Johnston, which leads the league with a 3-0 record.