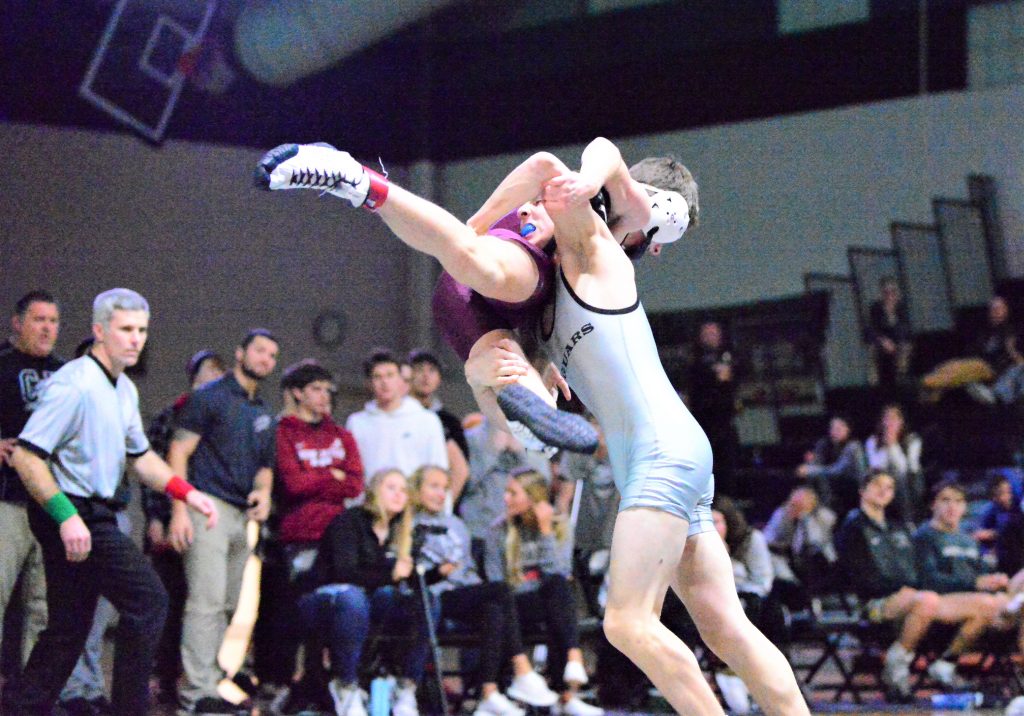 It didn't take long for the Ankeny Centennial wrestlers to earn their ninth dual-meet win of the season on Thursday.
The Jaguars recorded six falls, five of them in the opening period, en route to a 64-17 victory at Urbandale. Another match ended early due to injury time, and the J-Hawks also forfeited at three of the upper weights.
Centennial's Jackie Wells needed just 32 seconds to pin Austin Tyrell at 220 pounds. The Jaguars also got first-period pins from Jackson Helmkamp at 106, Jackson Bresson at 113, Ben Monroe at 132 and Lane Pruisner at 285.
"Jackie started for us at 220 and pinned his kid in under a minute," said Centennial coach Jay Groth. "Helmkamp and Bresson both pinned their kids so all three Jacks pinned their opponents."
The top-ranked Monroe got a fall over Turner Swick in 46 seconds.
"Ben dropped to 132 officially and will stay there the rest of the year," Groth said.
Eric Owens, who is ranked ninth at 145, pinned Zach Kain in 2:48 at 152. It was Owens' 99th career victory.
The Jaguars got a major decision from Carter Cahill at 145. Joey Mayer won by injury time at 126.
"Carter dropped down to 145 and switched places with Eric for the night," Groth said.
Centennial improved its records to 2-0 in the CIML Central Conference and 9-0 overall. The Jaguars are fourth in Class 3A in the Iowa Wrestling Coaches Association's dual rankings.
Here are the match-by-match results:
Centennial 64, Urbandale 17
106: Helmkamp pinned Stotts, 1:32; 113: Bresson pinned German, 1:44; 120: Ross (U) pinned Hron, 3:54; 126: Mayer won by injury time over Burright; 132: Monroe pinned Swick, :46; 138: Baethke (U) pinned Cuppy, 5:09; 145: Cahill beat Daves, 15-2; 152: Owens pinned Kain, 2:48; 160: Friedrichsen (U) won by technical fall over Nehring, 22-7; 170: Neils won by forfeit; 182: Leo won by forfeit; 195: Frazier won by forfeit; 220: Wells pinned Tyrell, :32; 285: Pruisner pinned Page, 1:07.