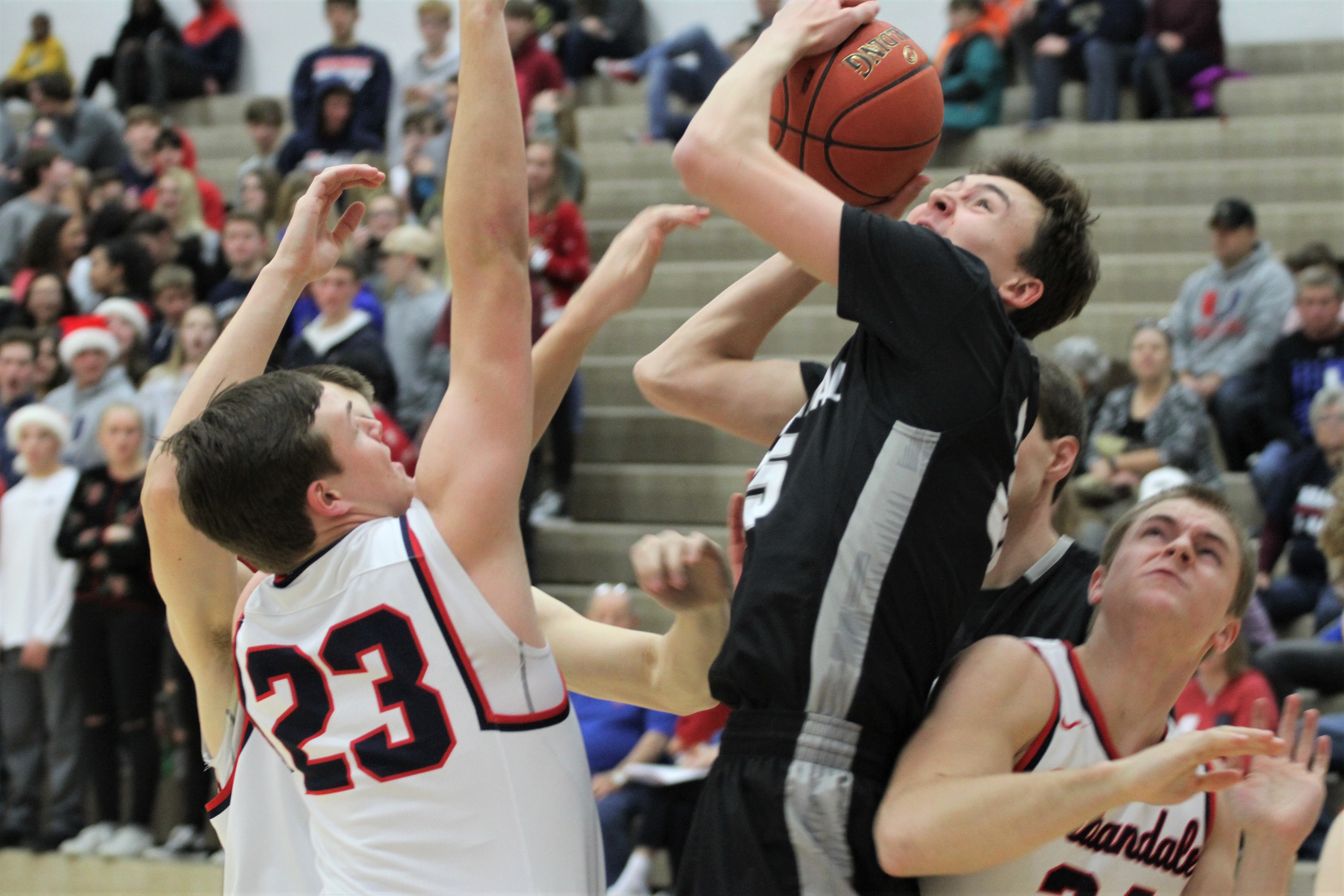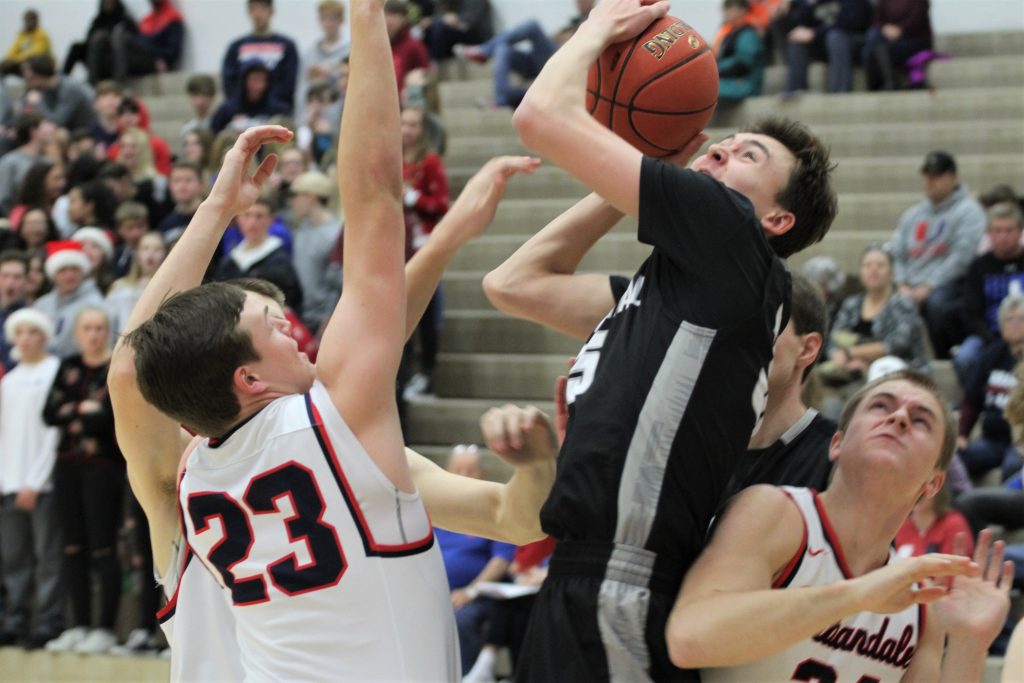 After scoring a combined 65 points in its previous two games, the Ankeny Centennial boys' basketball team nearly matched that total in just 32 minutes on Friday.
The Jaguars placed four players in double figures and rolled to a 64-37 victory at Urbandale.
"We needed a win before the break big time," said Centennial point guard Tyler Rodgers, who finished with 10 points. "We had to go into break with some confidence and get back on track."
Micah Johnson had 12 points as Centennial improved to 1-3 in the CIML Central Conference and 3-5 overall. The J-Hawks' records dropped to 0-4 and 2-5.
Preston Kelling contributed 11 points, three assists and one steal in the win. Cody McCullough had 11 points and 12 rebounds for his fifth double-double of the season.
"I think it was a confidence booster for the team," McCullough said. "We all played well together and just showed what we are capable of as a team."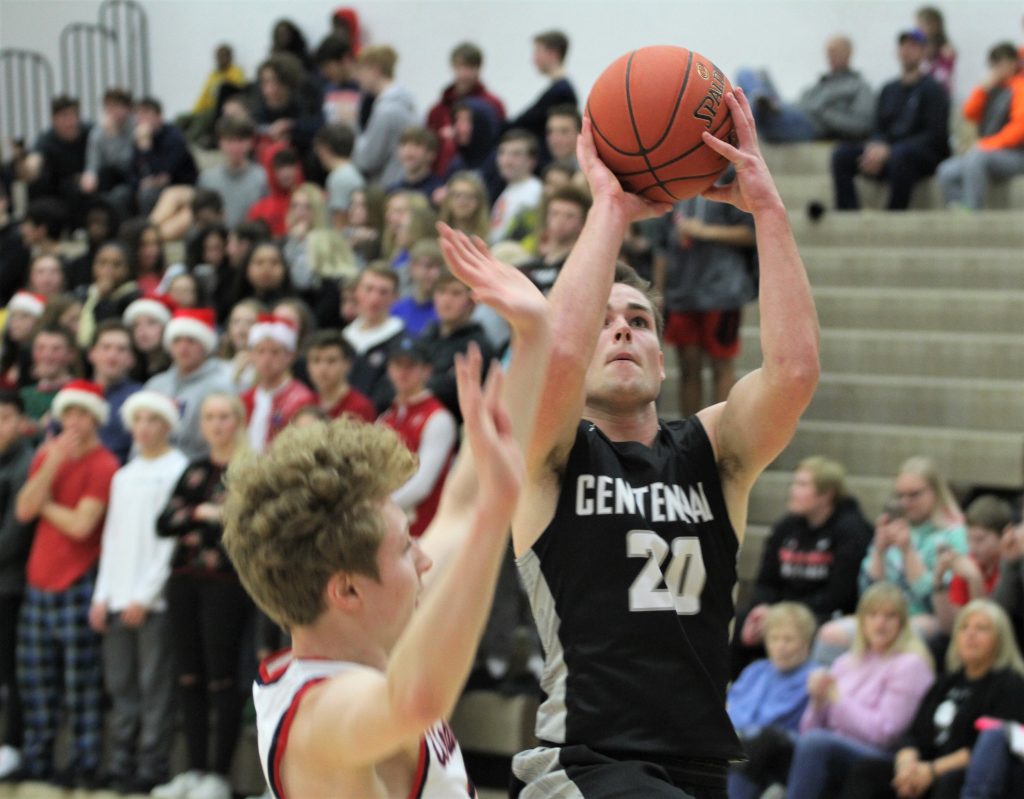 Centennial held a 27-12 lead at halftime. The Jaguars then outscored Urbandale in the third quarter, 21-12, to build a 48-24 advantage.
"It was a huge win for us," said Centennial coach Bob Fontana. "We got off to a good start, and then the third quarter we really played well. I think we scored on 11 of our 15 possessions in the third and really opened up the lead."
Centennial shot 47.9 percent from the field (23-of-48) after making just 28.6 percent of its shots (22-of-77) in back-to-back losses to Ames and Dowling Catholic. The Jaguars had 14 assists on their 23 field goals.
"Our key was ball movement, sharing the rock and finding the open guy," Rodgers said. "That's where we will knock down shots, and we did that tonight."
The Jaguars still struggled from behind the arc, making 3-of-18 3-point attempts. But it was better than their 0-for-14 effort in Tuesday's loss to the Maroons.
Rodgers, Kelling and Kamron Francis each had a 3-pointer.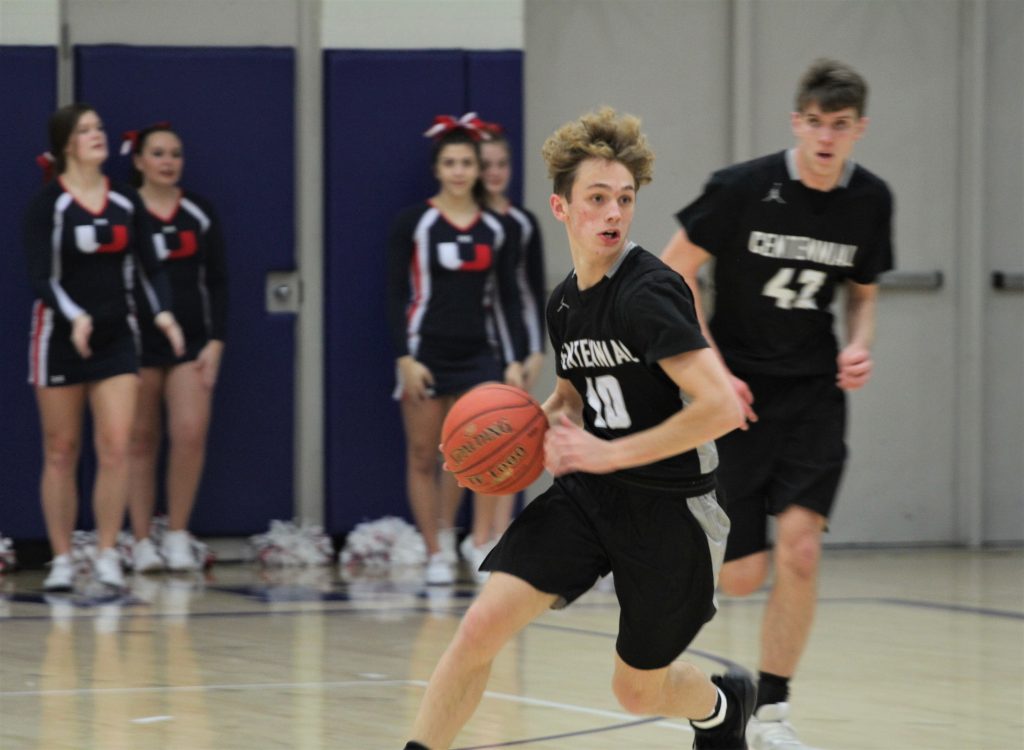 "It was nice to have Preston and Tyler each knock one down–just for those guys to see the ball go through the hole was big," Fontana said. "It helps their confidence with other parts of the game."
Centennial played without starting forward Lathan Brandt, who was ill. Brady Petersen helped pick up some of the slack with six points and six rebounds, while Francis and Caleb Van Meter each added five points off the bench.
"We had multiple guys contribute, and that was good to see," Fontana said.
Urbandale's leading scorer, Seth Anderson, was held to just three points. He had been averaging 13.2.
"We had to take away their 3s and their backdoor cuts, and I thought we did a really nice job of that," Fontana said. "Rodgers had his best floor game of the year at both ends, and Preston did a really nice job of defending Anderson. That was big."