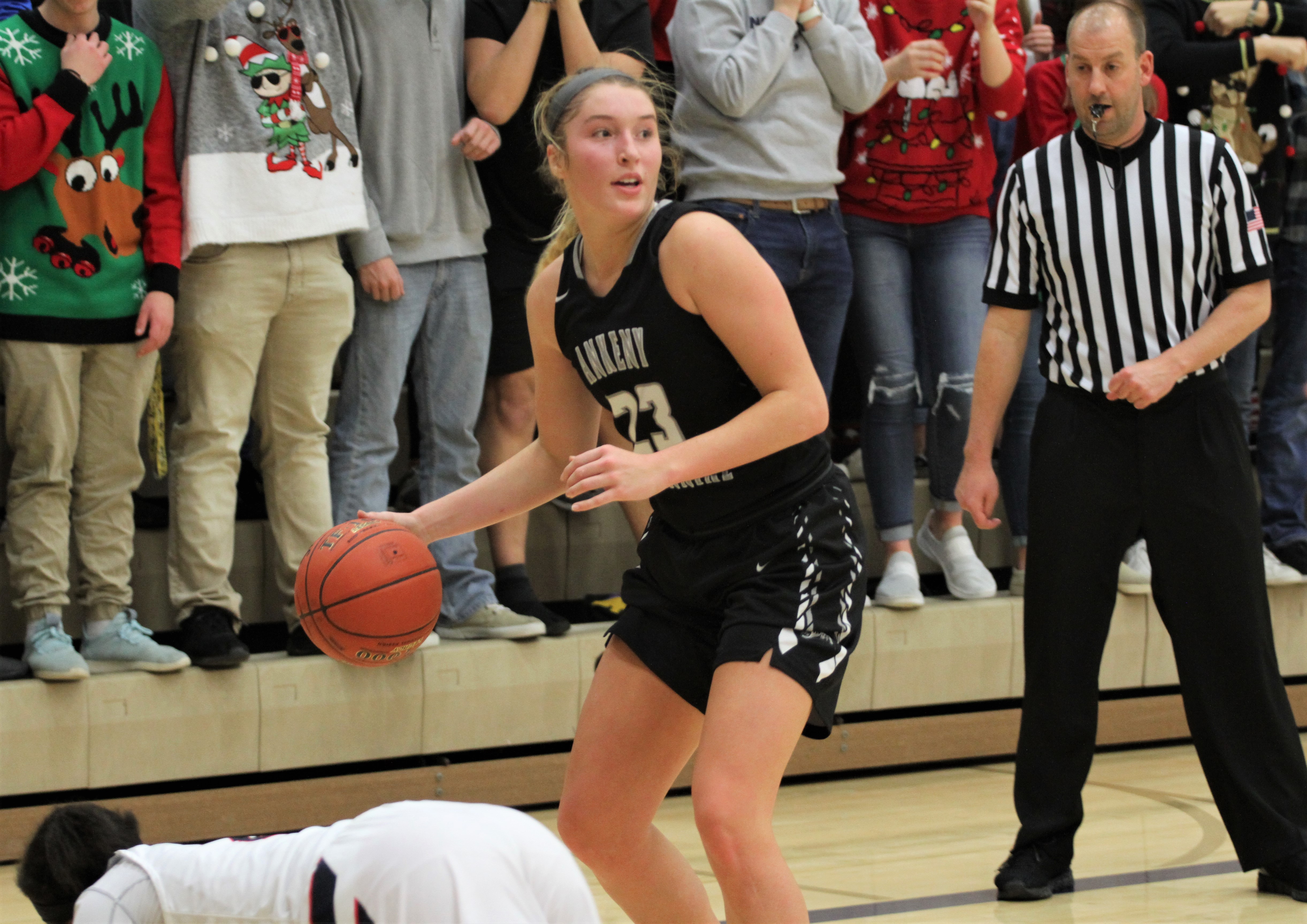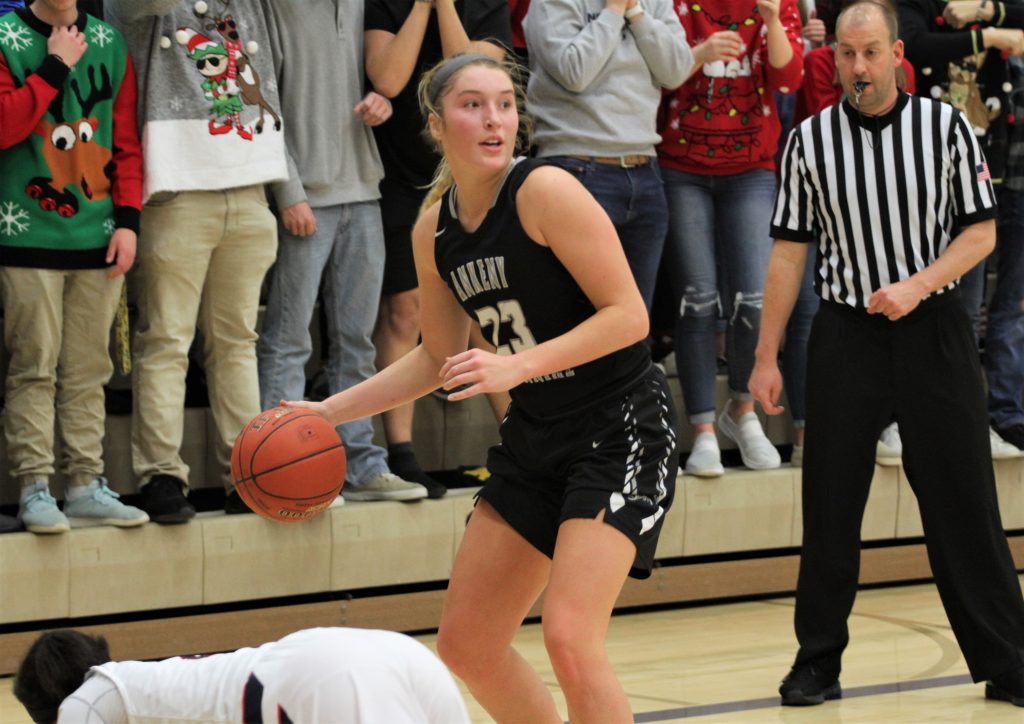 During the preseason, Ankeny Centennial girls' basketball coach Scott DeJong pointed out the strength of the six teams in the CIML Central Conference.
"Legitimately, you could finish fifth or sixth in our conference and be a strong state tournament contender," DeJong said.
On Friday, Urbandale showed that DeJong knew what he was talking about. The J-Hawks entered their game against visiting Centennial in last place in the league, but they jumped out to a 29-18 halftime lead and eventually held on for a 51-50 victory over the 12th-ranked Jaguars.
Urbandale, which had lost five of its previous six games, improved to 1-3 in the conference and 5-5 overall. Centennial's records dropped to 2-2 and 6-4.
"They played well, and I thought the first half we didn't do anything to slow them down," said DeJong, whose team lost to the J-Hawks for the first time in seven career meetings. "When a team is playing that well, to come back from 11 down is a tough task. I thought we played a lot harder the second half and we had a chance, but they hit some timely shots or we had a turnover. They had an answer, and it's disappointing."
Creighton recruit DeeDee Pryor scored 13 of her 18 points in the second half to lead Urbandale. She hit a floater in the lane with 1 minute 46 seconds left to halt Centennial's rally, giving the J-Hawks a 51-48 lead.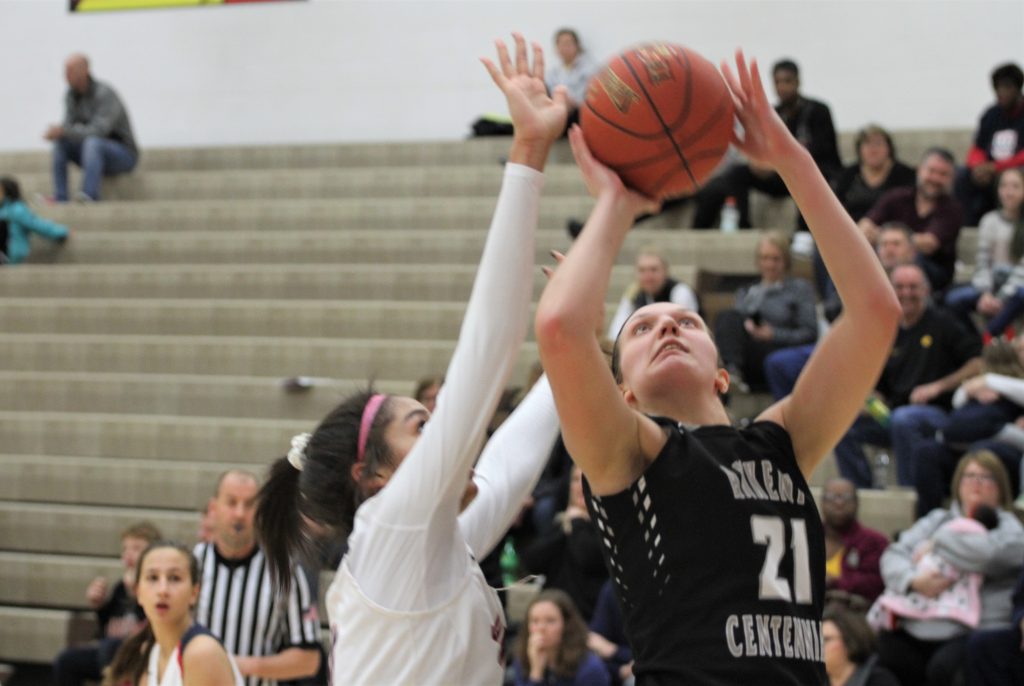 After an exchange of turnovers, the Jaguars had possession in the final minute with multiple opportunities to score. They missed a pair of shots, but then got the ball back after a mad scramble and called a timeout with 13 seconds to go.
On the ensuing possession, Centennial got the ball inside to Rachel Schon, who had already scored seven points in the fourth quarter. But the J-Hawks surrounded Schon, forcing her to make a cross-court pass to Kenna Sauer on the right wing.
With the clock winding down, Sauer drove to the basket for a layup with 4 seconds left, cutting Urbandale's lead to 51-50. But the J-Hawks then inbounded the ball and time expired.
"It just wasn't smart of me," Sauer said of her decision to attack the basket. "I made a mistake. I should have shot it."
Schon scored nine points and had six rebounds to lead the Jaguars. Lily King and Taylor Runchey each had eight points, while Sauer added seven points, three steals and two blocks.
Sierra Herzberg scored 12 of her 14 points in the first half to ignite Urbandale's fast start. She had four of the J-Hawks' six 3-pointers in the opening half.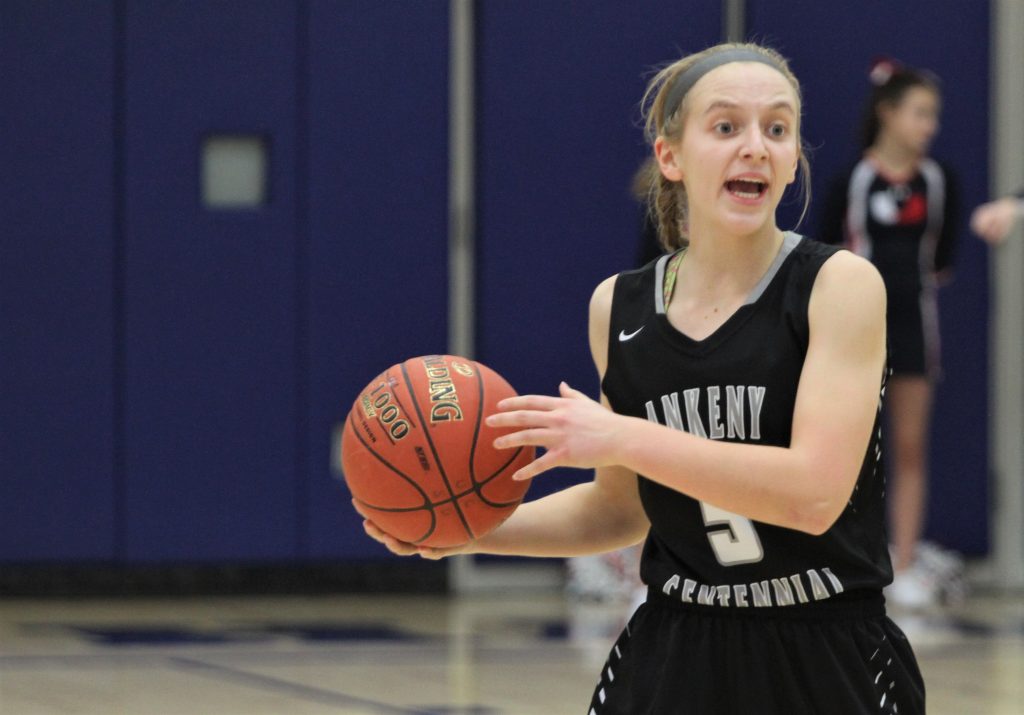 The Jaguars went on a 12-0 run in the third quarter to close the gap to 31-30 on a layup by King with 1:55 left. But Pryor then responded with three baskets in the next minute as Urbandale regained control.
"She was hitting the pull-up (jumper) and she got to the rim, and I think she had a 3-pointer, too," DeJong said of Pryor. "She played great."
Centennial briefly took the lead in the fourth quarter. Sauer made two free throws with 6:03 left to give the Jaguars a 38-37 advantage.
But the J-Hawks then got back-to-back 3-pointers from Jada Gyamfi and Pryor to take the lead for good. Herzberg later made two free throws to make it 49-43 with 2:37 left.
After Schon made two free throws, Centennial turned a steal by Sauer into a 3-pointer by King with 2:13 remaining to pull within 49-48. But the Jaguars could not get any closer.
"I thought Lily played great," DeJong said. "She gave us a lot of energy. Her defense was really good, and she made some big shots. And she played with no fear, and that's what we need. Hopefully, that's a boost going into the second half of the season."